The Hands of Victory, also known as Swords of Qādisīyah and Arc of Triumph, are a pair of hands holding swords that are crossed in a triumphant way, in the capital city of Iraq, Baghdad. The two arches mark the two entrances to Great Celebrations square and the parade ground constructed to commemorate the Iran-Iraq war, led by then Iraqi President Saddam Hussein.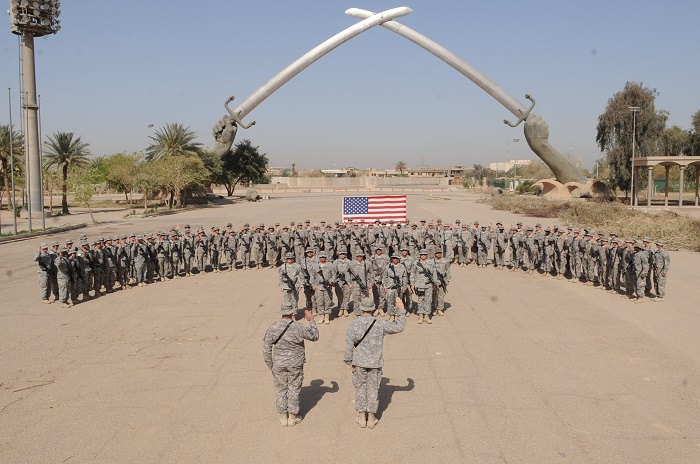 To celebrate the victory over Iran, the decision was made by Saddam Hussein to build these arches. The colossal Hands of Victory monument has dominated Baghdad's skyline since the end of the Iran-Iraq war. The weird thing is that the entire monument is made out of the melted guns of dead Iraqi soldiers, and then recast as the 24 tones blades of the swords.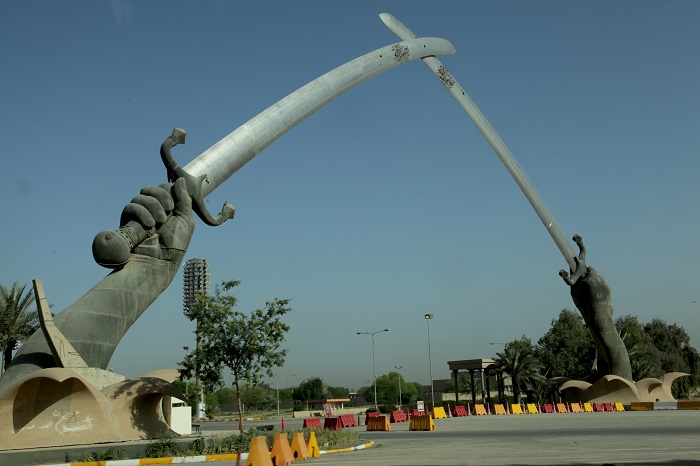 At the base of the arms there are many helmets which were captured from the Iranian soldiers, from the battlefield. It was built in 1989 by the German company H+H Metalform with the design of Iraq's leading sculptor Adil Kamil.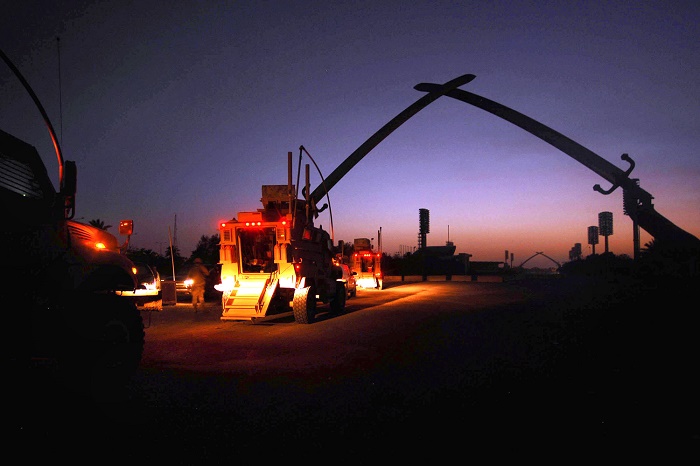 Each sword is 140 meters (459 feet) long, and the hands are actually a fist based on plaster casts of Saddam's own hands, with even his own enlarged thumb-print added. There was a controversy in 2007, when the Prime Minister of Iraq wanted to demolish them, however, the US Ambassador was against it so that the Shiite and Sunni division would not explode once again.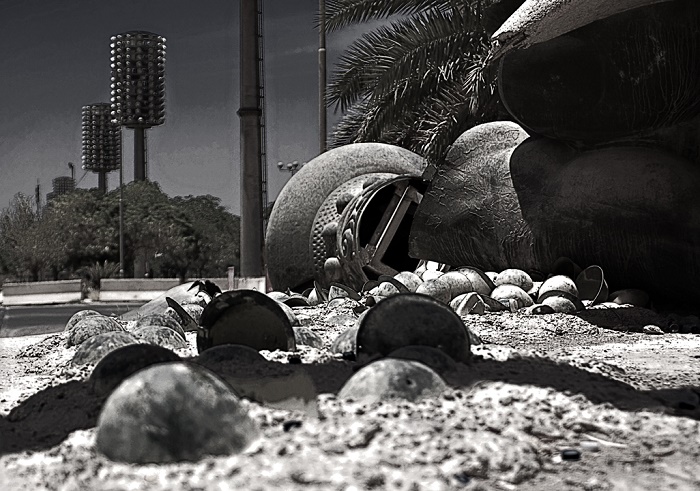 The demolition began, but it did not finish. Without public announcement or debate, there is some movement where the landmark is being restored to the way it was in the past.