The Freedom Monument represents a memorial dedicated to the soldiers who were killed during the Latvian War of Independence between 1918-1920, and it is located in the capital city of Latvia, Riga.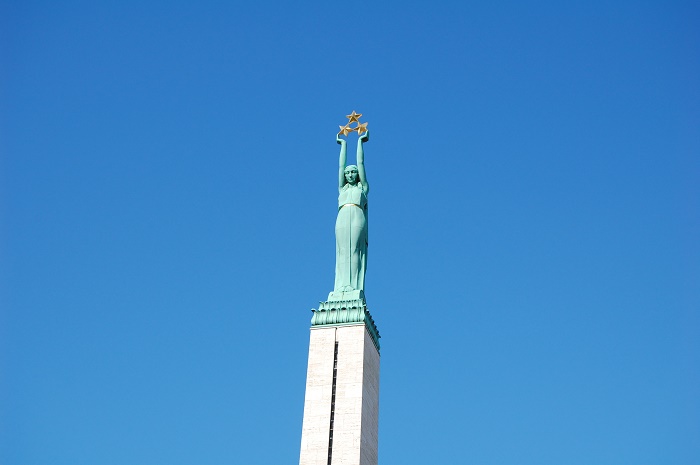 As a central landmark in the heart of Riga, it has been standing there for almost a century. It is considered as an important symbol of the freedom, independence, and sovereignty of Latvia, it is unveiled in 1935. The striking composition consists of 13 sculptures and bas-reliefs depicting Latvian history and culture.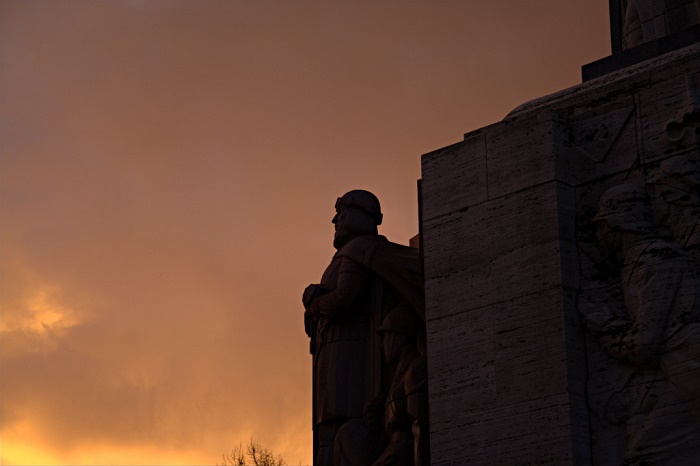 Overlapping monolithic square forms give the massive monument its distinct look, with narrowing upward, becoming a 19 meter tall obelisk (62 feet), with the figure of Freedom at the apex, which is 9 meters (29 feet) tall, and it is embodied by a young woman holding three golden stars high above her head.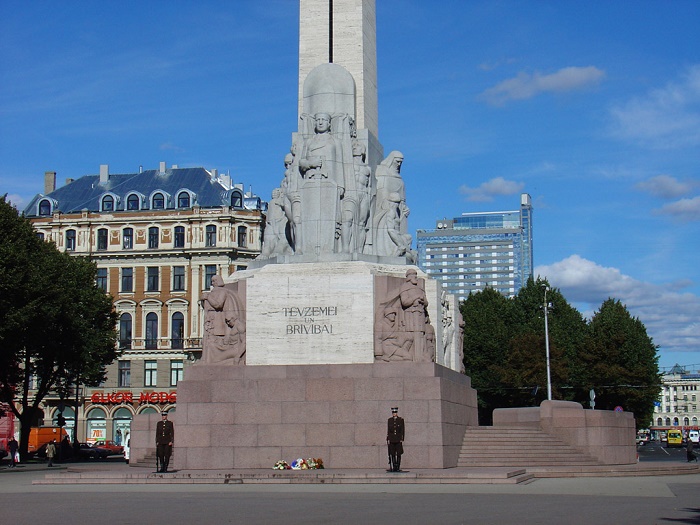 These symbolize the provinces of Kurzeme, Vidzeme and Latgale. The base level of the monument symbolises the nation's work ethic, spiritual strength, and striving for independence. The front of the monument features two travertine reliefs "Latvian Riflemen" and "Latvian People: the Singers"; the other groups depict the Latvian basic values — "Work", "Guards of the Fatherland", "Mother — Family Guard", and "Scholars".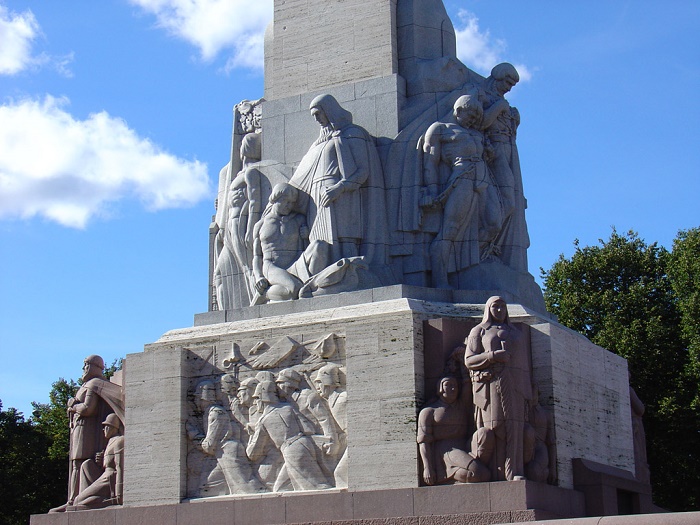 On the sides, the travertine panels bear reference to the Russian Revolution of 1905 and Latvian War of Independence. The middle block symbolises the nation's ideals and striving for freedom — "Latvia" is ready to defend the Motherland, "Chain Breakers" try to break free from their chains, "Lāčplēsis" (an epic Latvian folk hero) encourages to fight against evil powers, while "Vaidelotis" (a Baltic pagan priest) symbolises spiritual strength.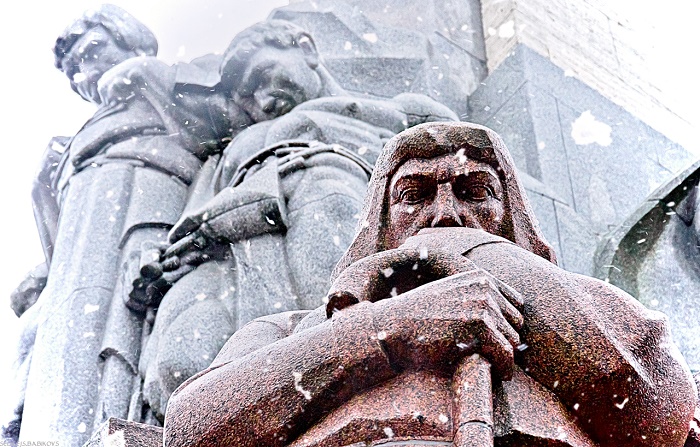 During the Soviet occupation, any gathering at the Freedom Monument was strictly forbidden. But with the Reawakening, people gathered here to honour the establishment of the Republic of Latvia, War of Independence, occupation and repression.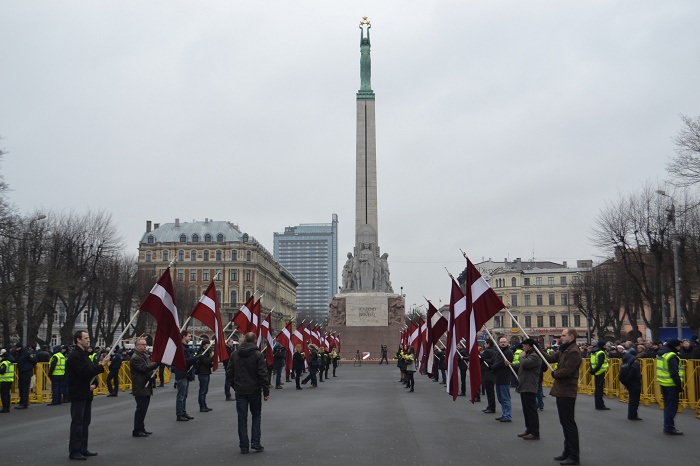 After Latvia's independence was restored in 1991, the honour guard was again deployed at the foot of the monument. Nowadays, this very interesting monument allures every single person that comes in Riga, a symbol that shall keep existing.