Caldea Resort is Europe's largest health spa located in Escaldes-Engordany, which is one of the seven parishes in Andorra.
It offers you 6,000 square meters (64,583 square foot) of inside and outside lagoons, saunas, jacuzzis, a grapefruit pool, an Aztecian pool, Indo-Roman baths, cascades, bubble beds, warm marble slates, and much much more.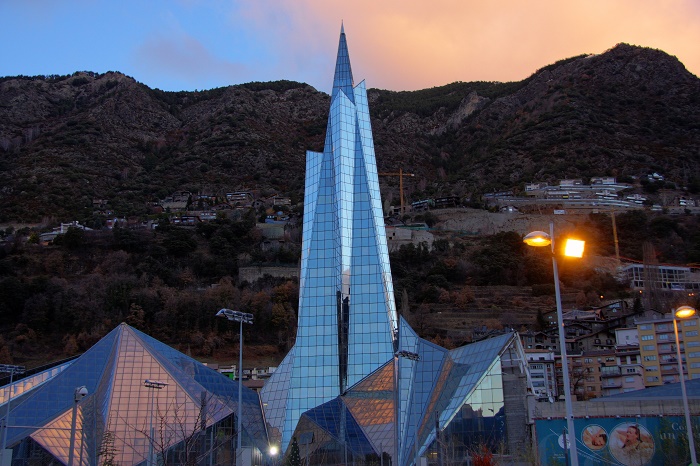 The tower of the resort has been finished in 1994, and until this moment it is the tallest building in Andorra. It has 18 floors, and measure 80 meters (262 feet) in height. The whole resort is a unique concept which means discovering the pleasures and benefits of natural spa water through fun, enjoyment and relaxation.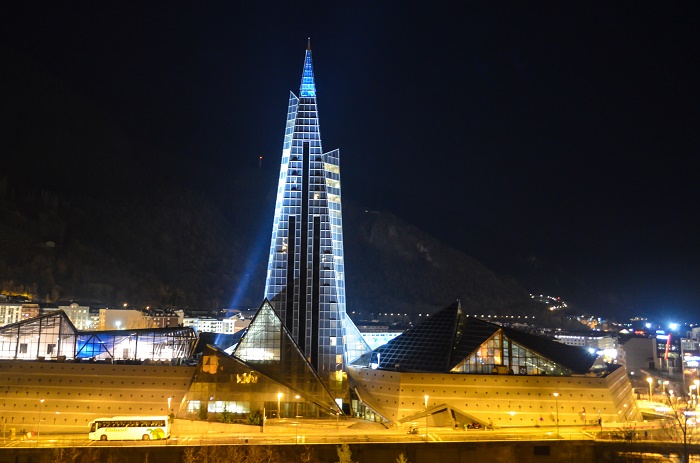 Caldea uses the water which emerges from the thermal source in Escaldes-Engordany at 68 degrees Celsius to create a harmonious interrelation between the body and water in futuristic surroundings. In ancient Catalan, the word 'caldea' means tonifying and warm. In Roman times, the word 'calidae', from which the name of the town of Escaldes in Andorra originates, designated a warm water source.
Also, the thermal waters are rich in sulfur, sodium and minerals, they are too greasy as thermal plankton. Nevertheless, after the Roman times, after all the history, two thousand years later, Caldea offers you a new form of well-being and enjoyment, an encounter with water in all its possible forms, from steam to ice, from Japan to Finland.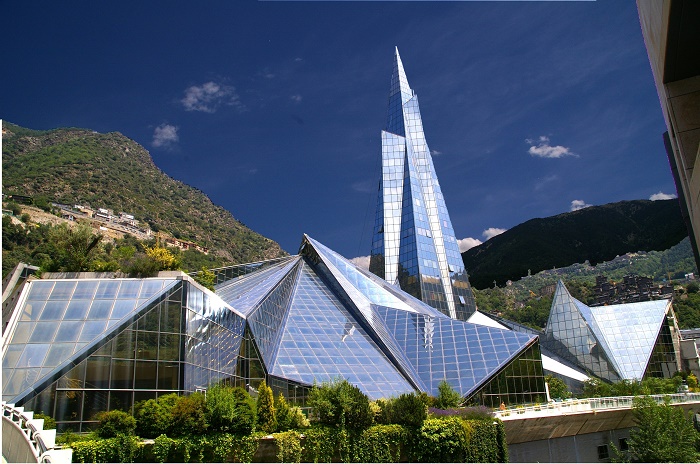 The whole architecture is cutting edge, the building looking like crystals that have been cut unevenly, certainly will make you wonder how is it possible for a small country like Andorra to have such a paradise!