Bonriki International Airport is the main international airport which serves as the main entrance to the Pacific island nation of the Republic of Kiribati, and it is located in the southern part of the capital atoll, Tarawa.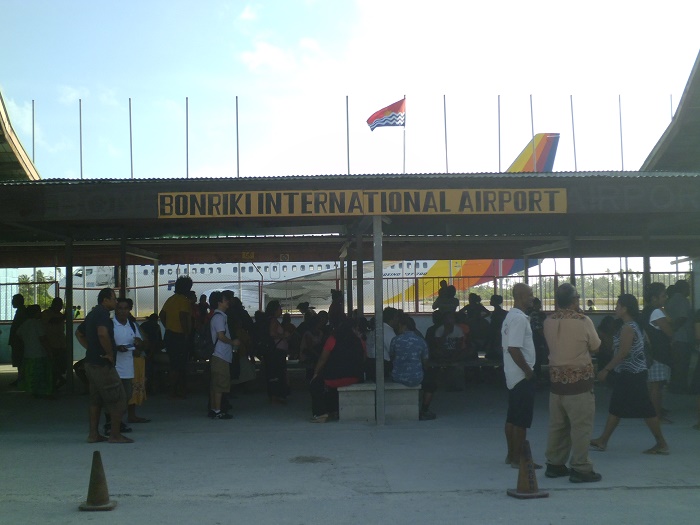 At first, the airport was built in December 1943 by United States Navy Seabees who named it Mullinix Field in honor of Rear Admiral Henry M. Mullinix, who actually died in the sinking of the USS Liscombe Bay on 24 November 1943 which was torpedoed by a Japanese submarine off the Gilbert Islands.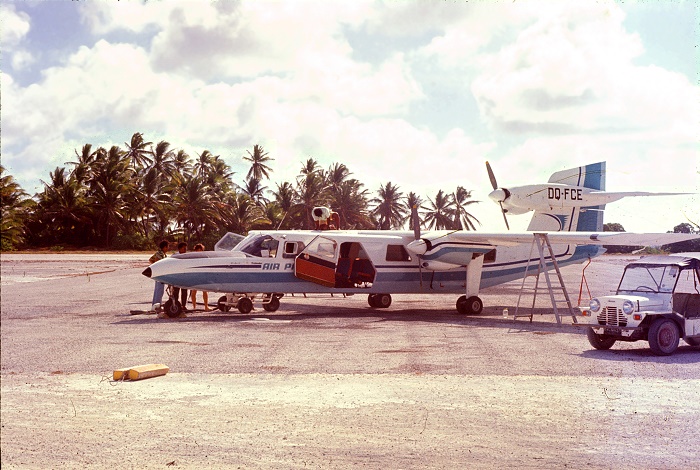 The airport served as a major link in the war against the Japanese, however, as the war was moving towards Japan, the airport was reduced to an emergency airfield, whereas when the war ended it was completely abandoned and it was turned into a civilian airport.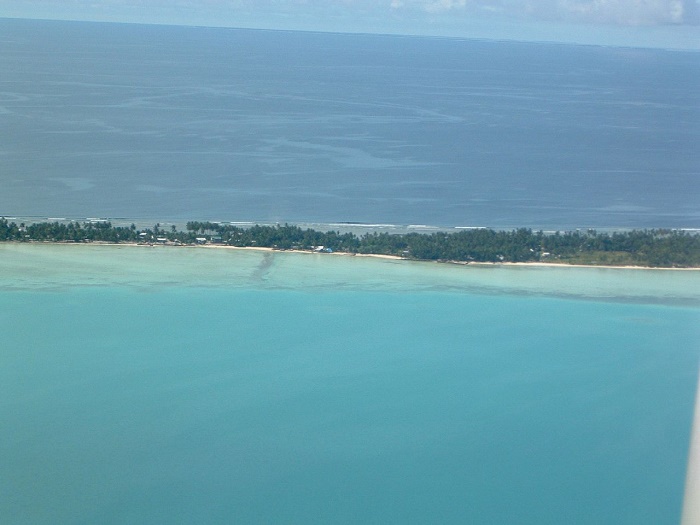 As the terrain around the airport is very flat, the asphalt runway nowadays is 2,011 meters (6,598 feet) long, however it is about 3 meters (9 feet) above the sea.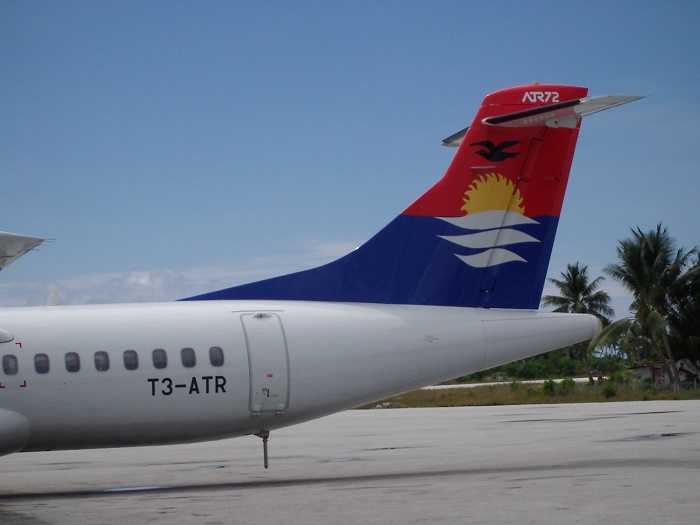 There are couple of buildings, but the main terminal building is built entirely of wood in somewhat distinguishing architectural style which is recognizable for the Pacific island nations.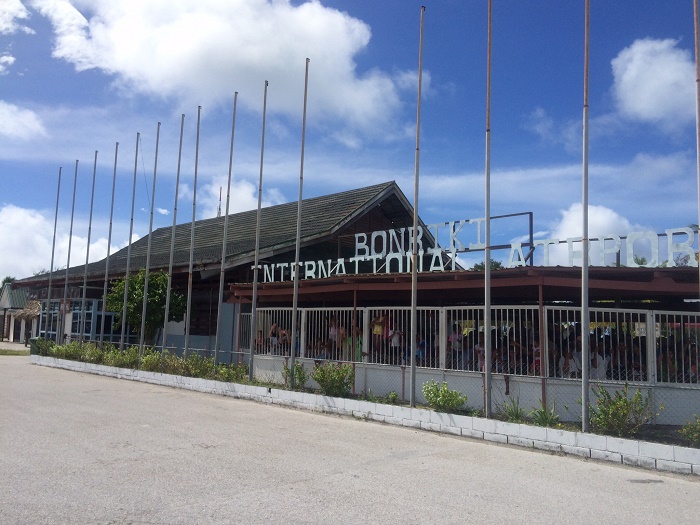 With Air Kiribati being one of the main transportation airliners, there are connections to the rest of the Kiribati islands, together with the links to Majuro in the Marshall Islands, Brisbane in Australia, Honiara in the Solomon Islands, Nadi in Fiji and Pohnpei in the Federated States of Micronesia.