The Bacunayagua Bridge is a modern bridge that is located between the Provinces of Havana and Matanzas, in the northern part of the island nation of the Republic of Cuba. As it is the longest bridge in the nation, being 314 m (1030 ft) long, it is also the highest bridge with 103 m (338 ft) above the lush Yumurí River Valley.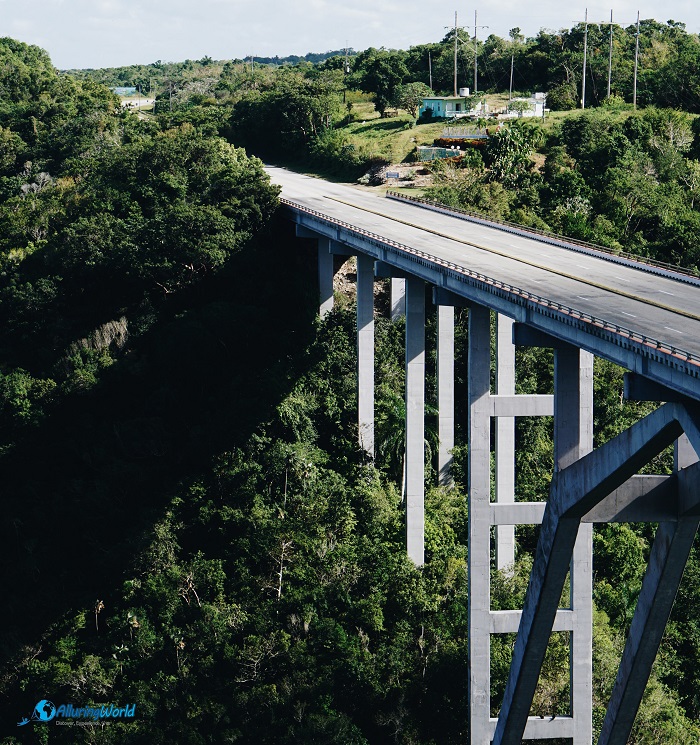 The construction for this interesting engineering feat began in 1957 based on the design by the Cuban engineers Luis Sáenz Duplace and Manolo Arvesu, and the work was carried out by SACMAG. Due to the difficulty of the terrain, there were some daring alternatives were sought to the construction so the conditions to build this amazing bridge would be met and the bridge itself be completed.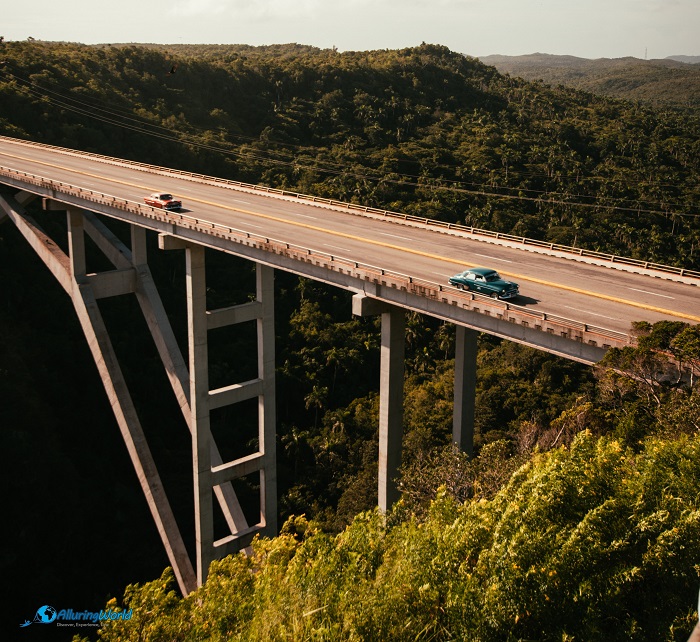 One of the alternative construction feats used in building this Cuban marvel is the use of semi-arches for the first time in Cuba, where with the use of the so-called arch the laminated steel is assembled in two parts and turned towards its final position where they are locked.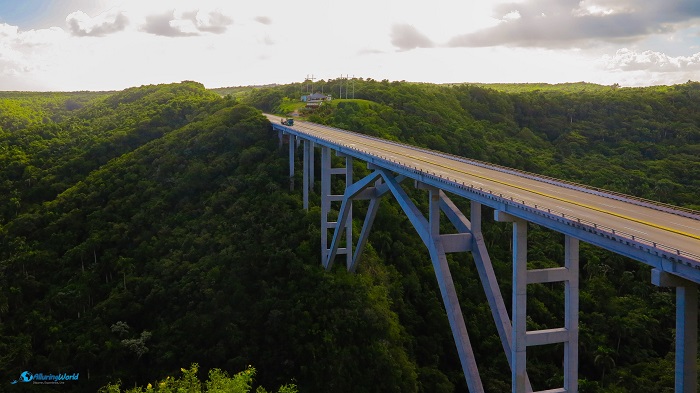 This technique was invented by the Austrian engineer Josef Melan, and thanks to his method, the bridge was officially built at the end of the Cuban Revolution, where on 26 September 1959 Fidel Castro himself opened the Bacunayagua Bridge.

Still today, this amazing Cuban architectural marvel stands tall above the Yumurí River Valley, and as it is on a point which links the biggest beach resort known as Varadero with the capital Havana, it is quite a popular spot for tourists to stop by and see in person this amazing architectural marvel.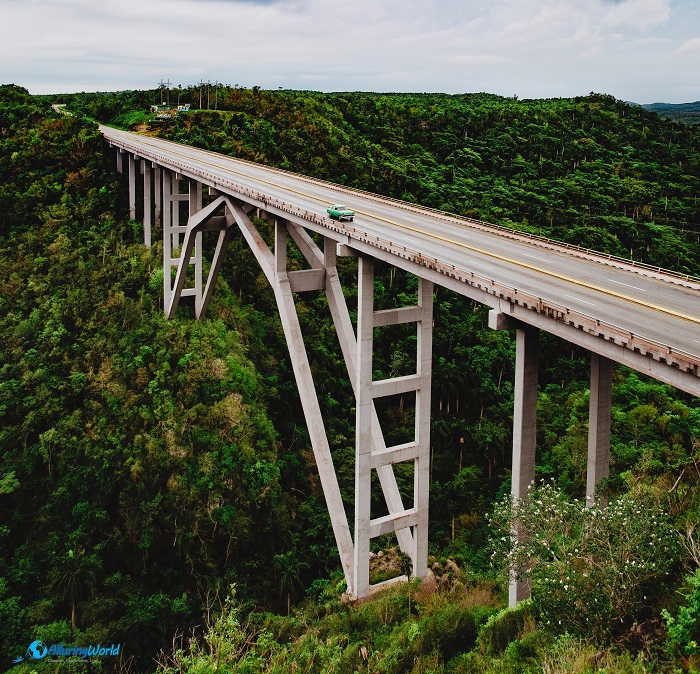 Via Blanca which crosses the valley is considered to be the busiest road in Cuba, even though by international standards this is not so quite busy.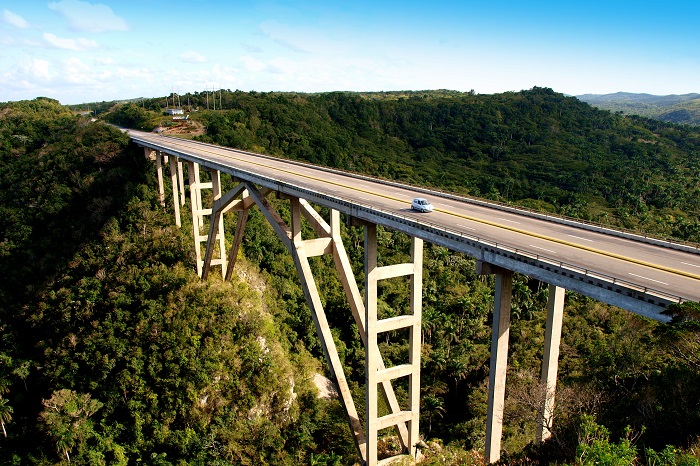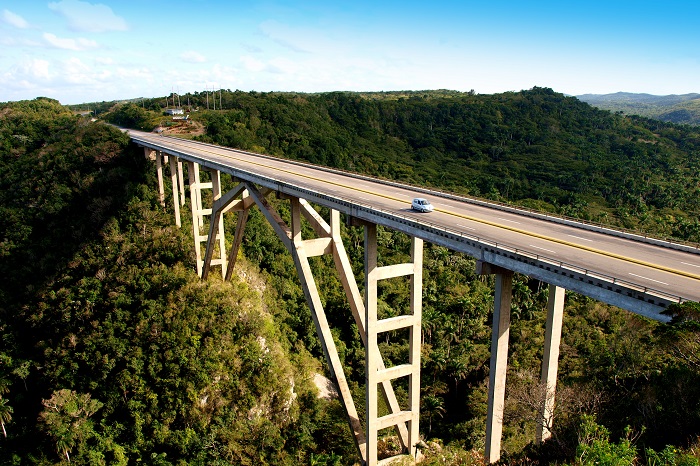 There is a viewpoint on Havana's side of the bridge, with a small snack bar where tourists are sitting and having a short break while enjoying the awe-inspiring views of the amazing Cuban landscape before they continue onwards toward Havana.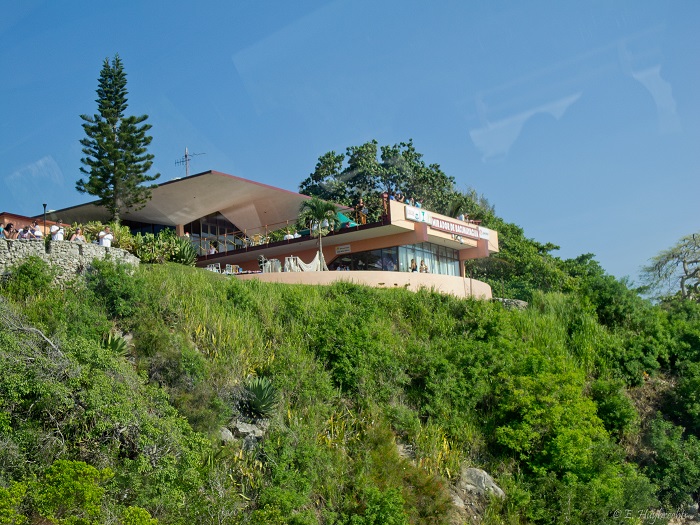 All in all, even though that sometimes people are overlooking this bridge, as it is most of the time underestimated, it is certainly considered to be one of the greatest Cuban architectural wonders that every Cuban will mention when there is some discussion about civil engineering in Cuba.