The Al Fateh Grand Mosque is a large Islamic shrine which is located in the capital city of the Kingdom of Bahrain, Manama. Considered to be one of the largest mosques in the world, the mosque was built by the late Sheikh Isa ibn Salman Al Khalifa who named it after Ahmed Al-Fateh, better known as Ahmed ibn Muhammad ibn Khalifa, who was the founder of modern day Bahrain.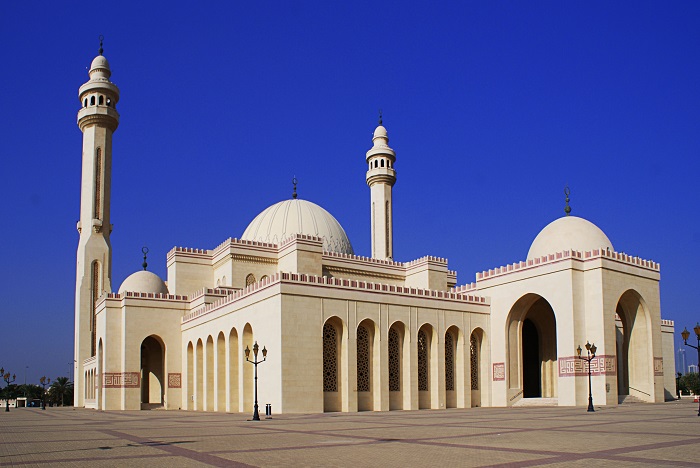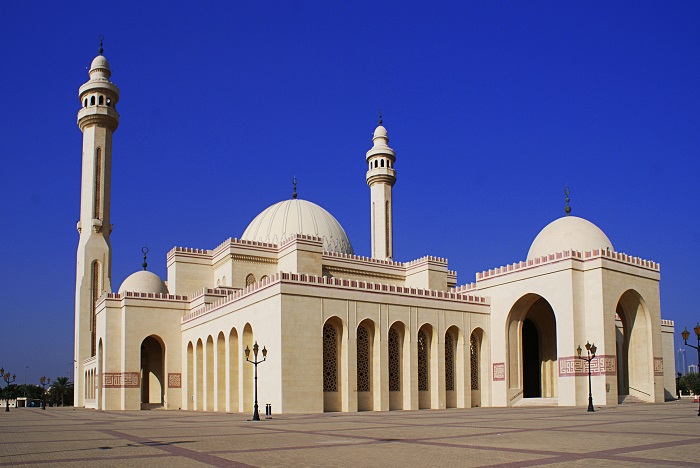 The title itself Al-Fateh from Arabic means 'opener' or 'conqueror', which in turn makes the mosque a "conqueror" one since it captivates every visitor of the small nation. Officially opened in 1988, Al Fateh Grand Mosque is some 100 meters (330 feet) long, 75 meters (246 feet) wide, has 4 domes, and 2 minarets, entirely built from concrete and fiberglass.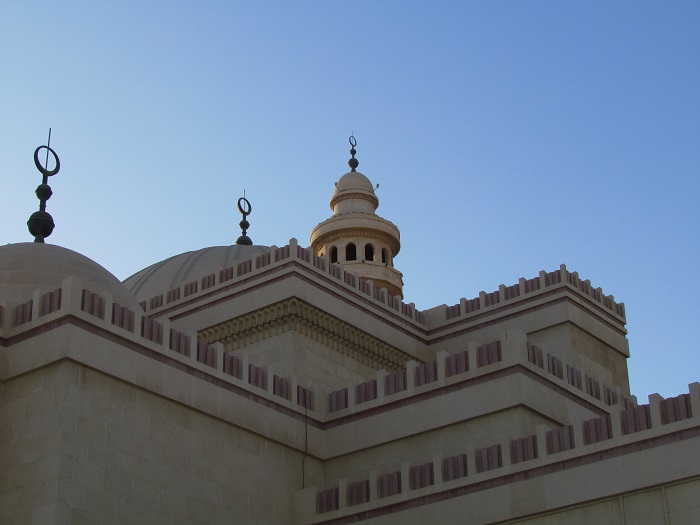 The official capacity is 7,000 worshipers who come here for prayers or to learn something new from the National Library of Bahrain which is located here since 2006. Certainly, one of the most interesting features is the huge dome that is built on top of the mosque and it is made entirely from fiberglass, making it the world's largest fiberglass dome.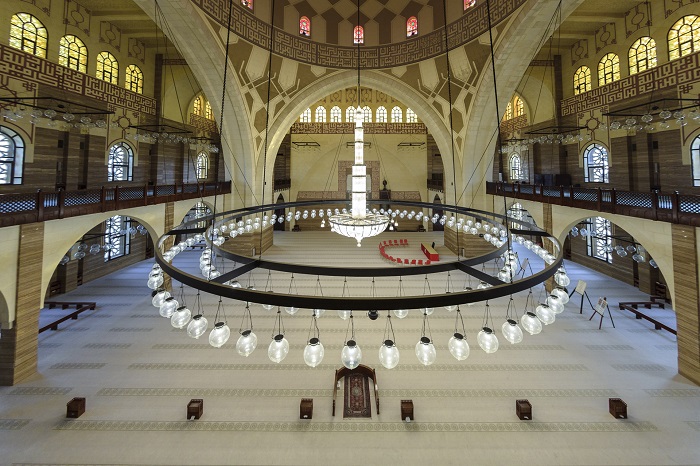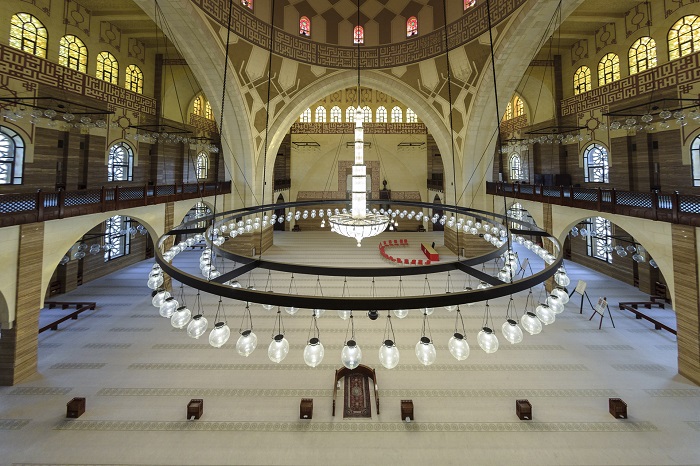 The lush interior is adorned with marble that was brought from Italy, the glass all around the mosque was individually blown for the different lanterns in Austria, and teak was brought from India which in turn was carved locally to make the majestic doors that are 6 meters (20 feet) high.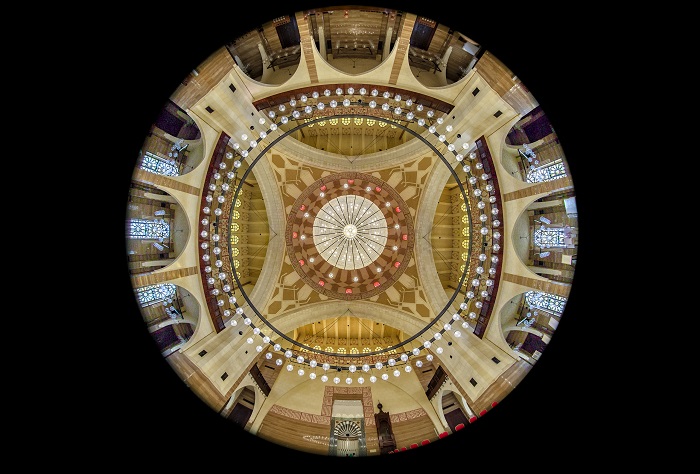 Another imposing feature under the internal dome is the gorgeous ring of 3 meters (10 feet) high calligraphy in a very old type of style called Bahrain which covers the circumference of the ring beam, beneath which four stone arches reach down to the floor to form the main square.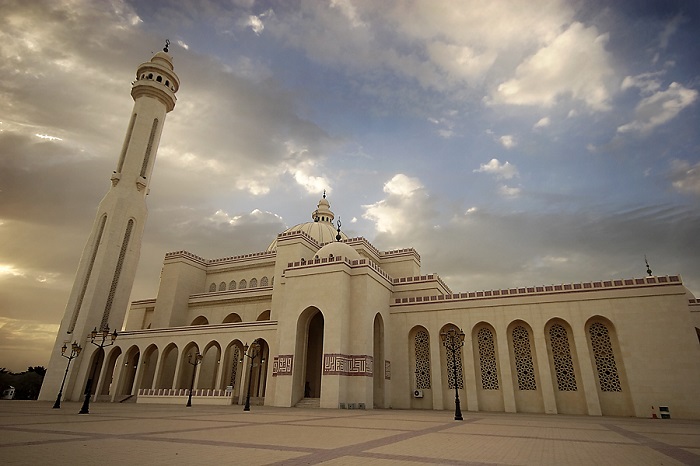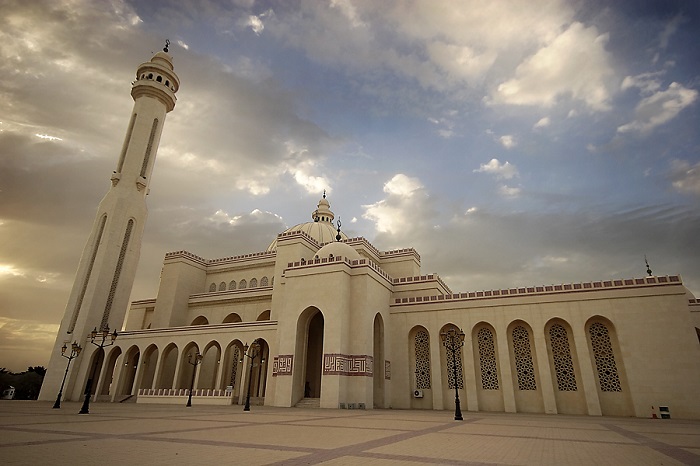 The Library itself holds some 7,000 books, some of which are more that 100 years old, and among them there are copies of the books of the teachings of Prophet Muhammad or what is referred to as the books of Hadith, the Global Arabic Encyclopedia, the Encyclopedia of Islamic Jurisprudence, Al-Azhar journals which have been printed more than a hundred years ago, as well as numerous periodicals and magazines.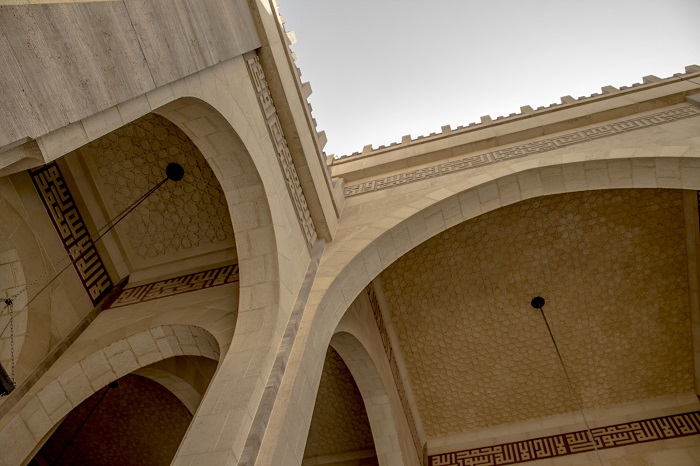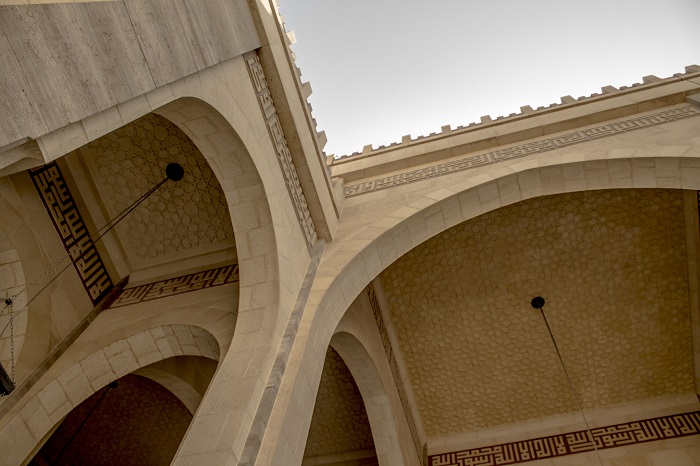 Fortunately, there are tour guides that offer tours within the mosque which are conducted in a variety of languages, offering to share the interesting details of the construction and specific details the visitors need to know. All in all, one of the greatest symbols of Manama and Bahrain, the Al Fateh Grand Mosque is an experience that should never be missed even if you have visited Bahrain before.