Lake Dzialandzé, sometimes written as Dzia Landzé, is a small crater lake which can be found in the central part of the autonomous island in the Indian Ocean that forms part of the Union of the Comoros, Anjouan, sometimes referred to as Nzwani. Surrounded with lush greenery, the lake is 280 meters (919 feet) in length with 150 meters (492 feet) width, and it is standing 910 meters (2,986 feet) above the sea level. Being part of the Mount Ntringui Park, the lake is considered to be the main water source for the islanders, although recently the volume of the water has decreased significantly due to water use for agriculture.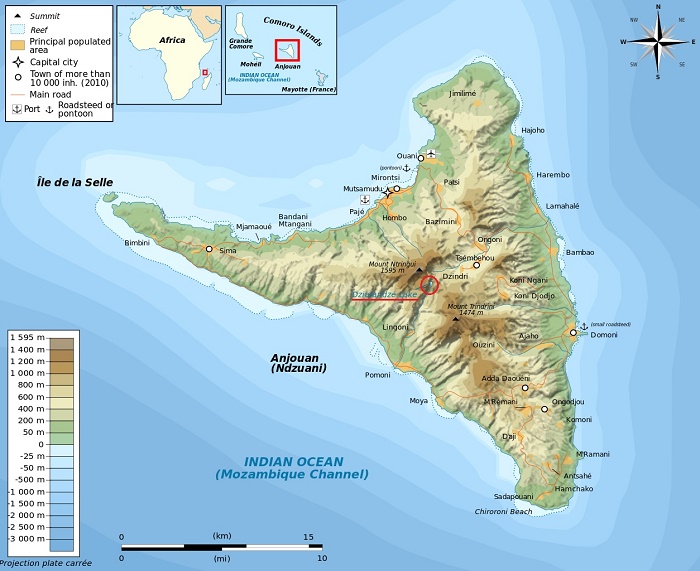 There are several small streams and rivers which flow into Lake Dzialandzé, however, none of them significant enough to make a large difference. Still, with the use of pesticides, there is too the threat to the freshwater fish that lives in the waters, as well as the many birds which frequently come here. Due to its height, the crater lake is perfect for a hiking trip which will allow every single visitor to enjoy in the precious nature that was given to the islanders. They too consider the lake to be a sacred one where evil or guardian spirits live, depending on which version is being told.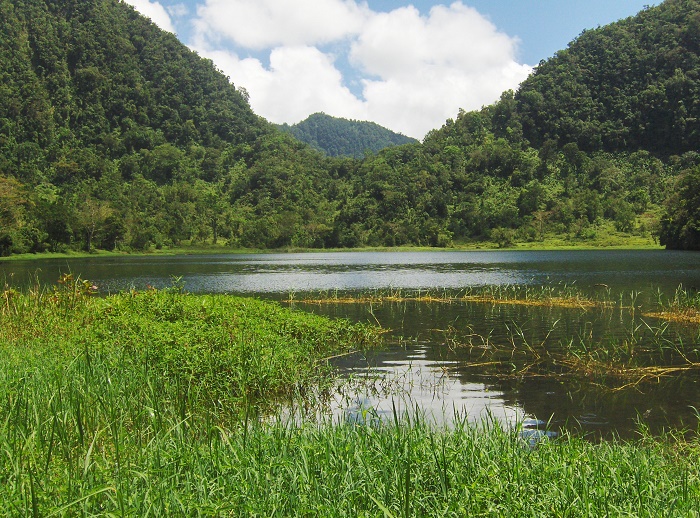 That is why it is always recommended not to go inside the water, and because the lake is part of the Ramsar Wetlands Convention list, it is given even greater importance to it. All in all, this protected wetland is something which should be treasured more by the locals, and with the great tourism potential which it holds, it should be considered to become one of the greatest gems from the Anjouan Island and the Comoros Islands too.