The Kenyatta International Convention Centre, or as it is the short name for it KICC, is a 28-story building located in Nairobi, Kenya. Situated in the center of the capital, KICC is a well known and one of the most popular events venue in Africa.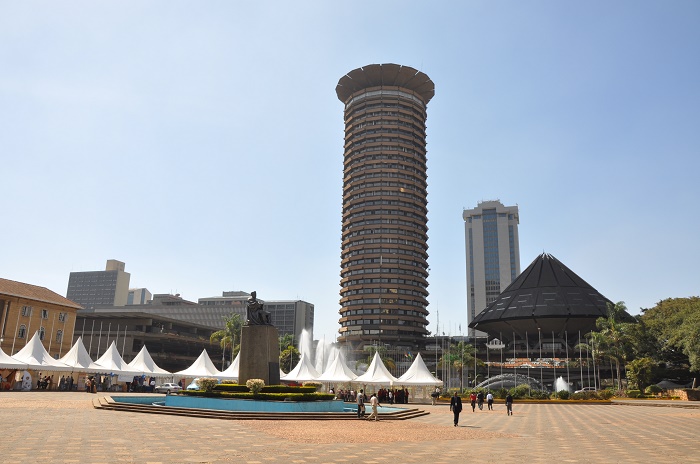 Commissioned by Mzee Jomo Kenuatta, the 1st President of the Republic of Kenya, in 1967, it was designed by the Norwegian architect Karl Henrik Nøstvik and the construction was carried out by contractors Solel Boneh & Factah. This was done in three phases. Phase I was the construction of the podium, Phase II consisted of the main tower and Phase III involved the Plenary.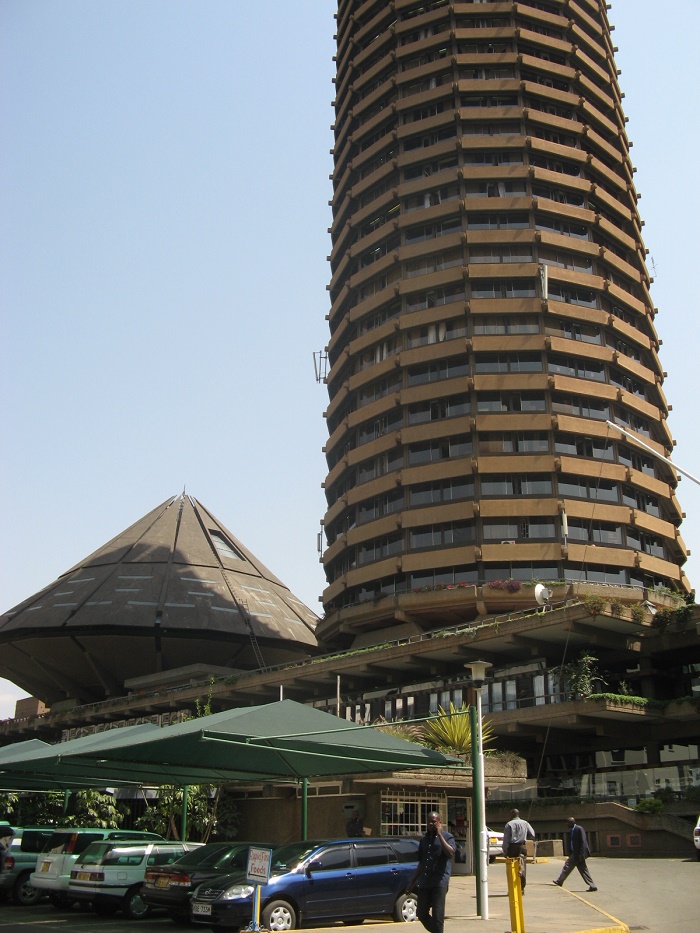 Construction was completed in 1973, with the opening ceremony occurring in September 1973 presided over by President Kenyatta. The KICC was returned to the state in 2003, when KANU was voted out of the government. The KICC nowadays is one of the tallest buildings of Kenya. It is 105 meters (344 feet), with 28 floors, including a revolving restaurant which offers panoramic views of the city, rotating 360° in 76 minutes.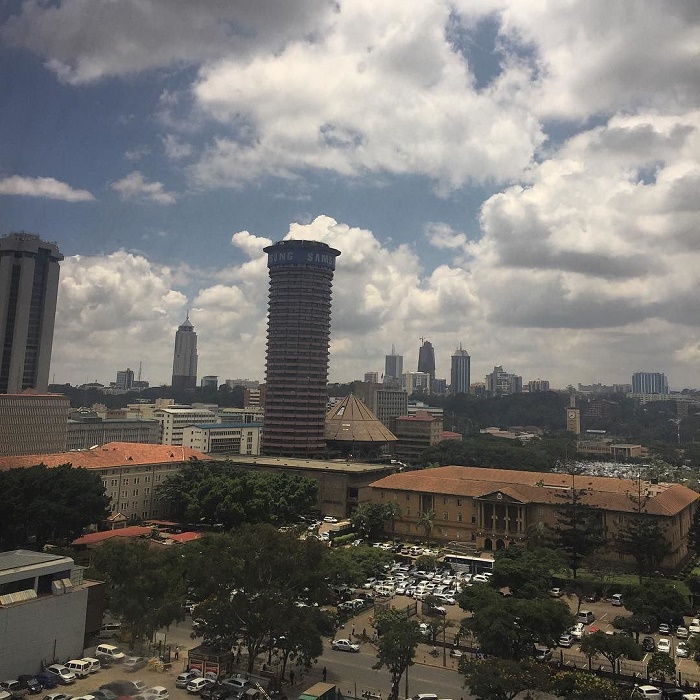 The building's light teracotta façade reflects traditional African architecture, as does the use of simple solid shapes, cuboids make up the Plenary hall, the tower consists of a cylinder composed of several cuboids and the amphitheatre and helipad both resemble cones.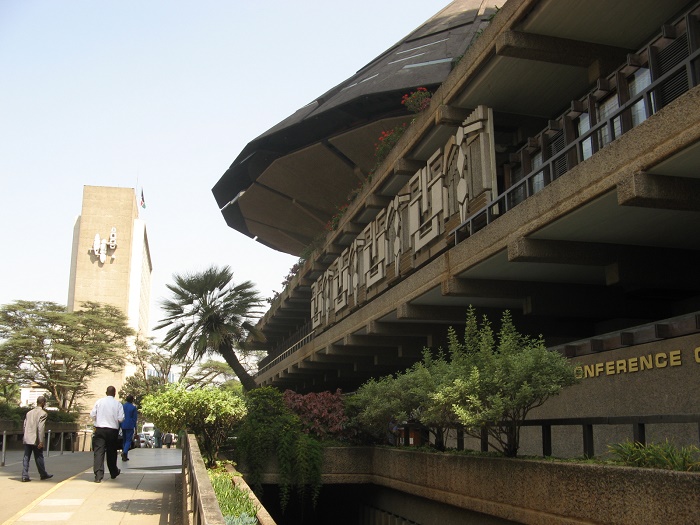 Also, the KICC is facilitated with state-of-the-art facilities and services and caters mostly towards assuring the comfort and suitability of the visitors and exhibitors.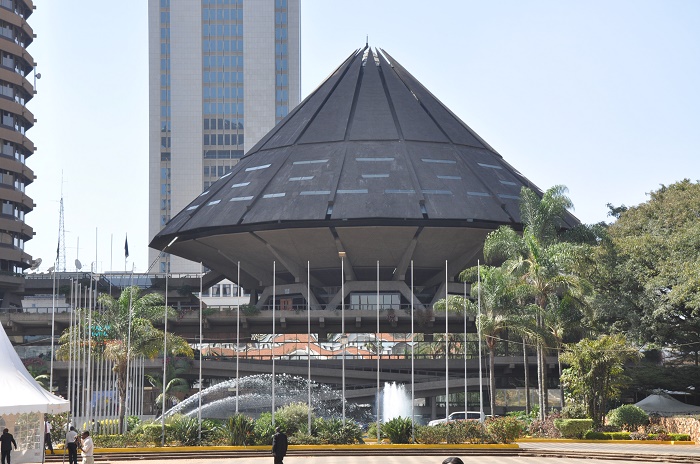 Further, the Kenyatta International Conference Center is the world class venue which provides advanced meeting rooms, office space for rent, VIP rooms, parking facilities, decoration services, catering services and many more. The close convenience to various 5-star hotels that gives it an edge over other venues and make Kenyatta International Conference Center, the first choice of many organizers from Africa and abroad.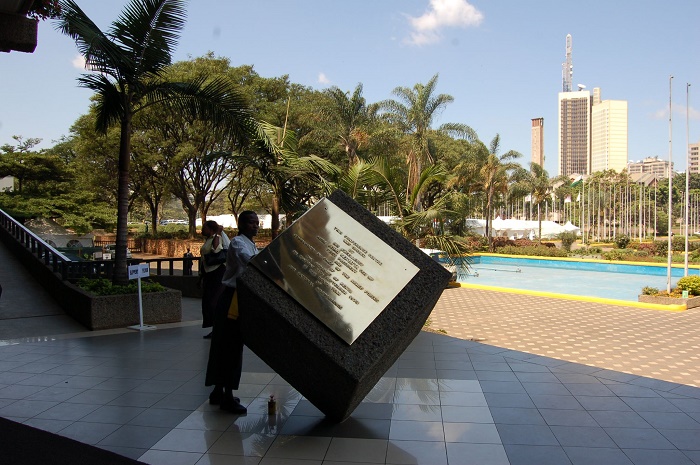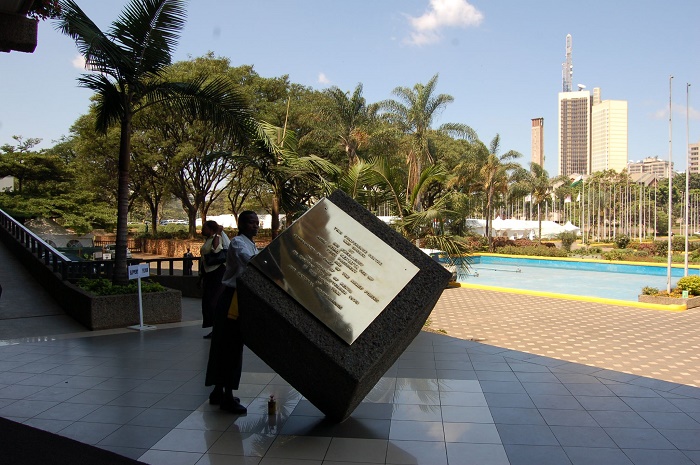 The Auditorium represents the traditional African hut ideal for symposia and seminars. This is the place where heritage meets modernity. The courtyard is a paved 75 square meter (802 square foot) courtyard surrounding the Jomo Kenyatta statue. It was designed as a respite for those attending conferences.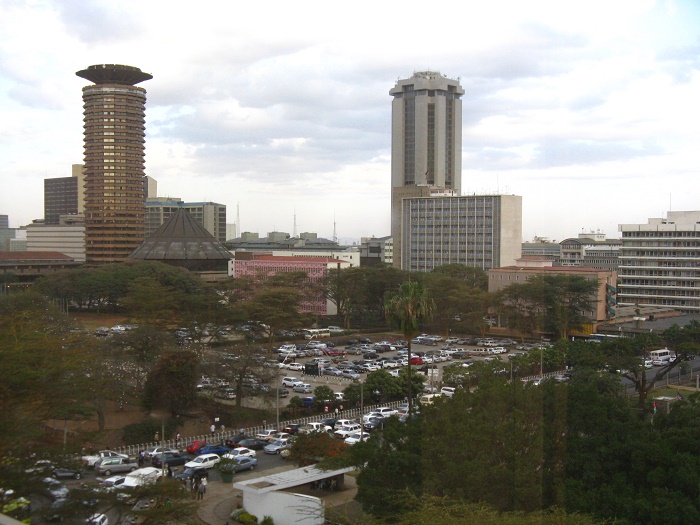 The courtyard includes gardens, pools and geyser fountains. Numerous flag poles and balconies in the courtyard are fashioned to host promotional identities. Truly amazing and breathtaking.