Tian Tan Buddha, also known as the Big Buddha, is a prominent large bronze statue of Buddha Shakyamuni, or better yet Gautama Buddha, located atop the Ngong Ping Hill on the Lantau Island, which is part of the Hong Kong Special Administrative Region of the People's Republic of China.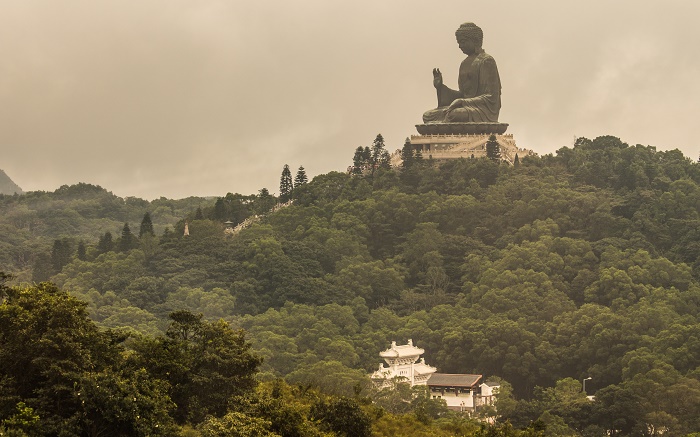 This impressive statue is 34 meters (112 feet) tall, and weighs approximately 250 metric tons. Assembled with 202 bronze pieces, the construction of this alluring marvel began in 1990, and it was finished on 29 December 1993, which is considered by the Chinese to be the day of the Buddha's enlightenment.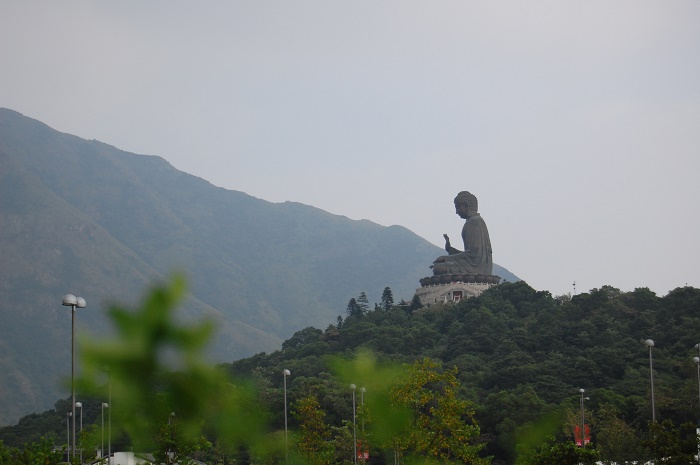 The interior of the statue is enforced with steel framework, so that the statue would not crumble, and the eyes, lips, incline of the head and right hand, which is raised to deliver a blessing to all, combine to bring a humbling depth of character and dignity to the massive Buddha.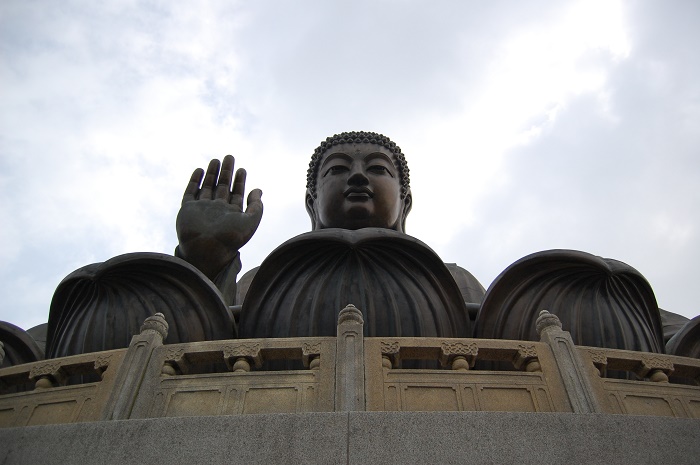 To reach the top of the hill, one would need to climb the 268 steps, but it won't be impressive just the Tian Tan Buddha, but also the sweeping mountain and sea landscape. Reportedly, on a clear day, the statue can be seen even from Macau, whereas it is faced to the north, in comparison to the rest that are always faced to the south, so that it will look over the Chinese people, and will draw pilgrims from around the globe.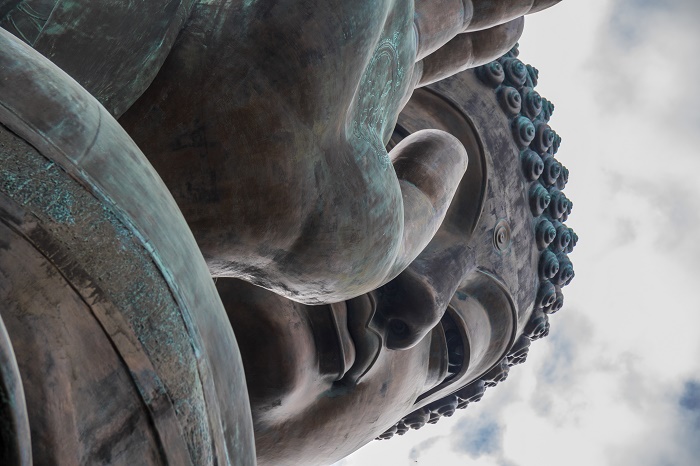 Beneath the statue, there are three floors which are the halls of the Universe, of Benevolent Merit and of Remembrance. In one of these halls, supposedly there are the cremated remains of Buddha, however, only visitors who purchase an offering for the Buddha are allowed to see this relic.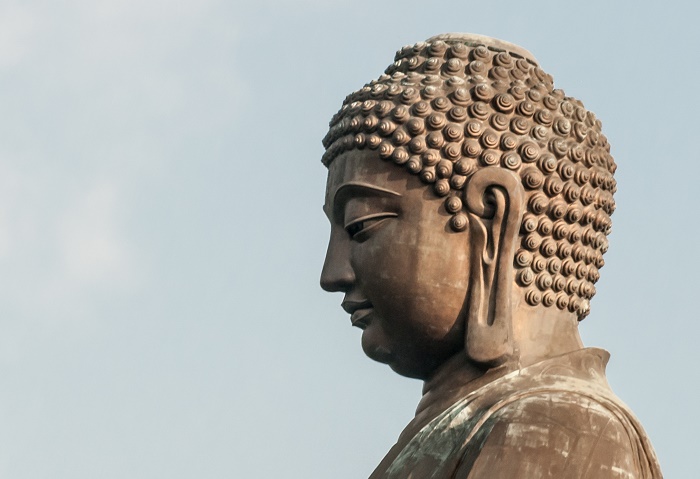 Nonetheless, there is a huge carved bell inscribed with images of Buddhas in the show room, designed to ring every seven minutes, 108 times a day, symbolizing the release of 108 kinds of human vexations. Seated opposite from the Po Lin Monastery, the Tian Tan Buddha statue is one of its kind, grandiose monument which Hong Kong can offer to the world.