The Point is the tallest building located in the city of Guayaquil, which is the largest and the most populous city in Ecuador. It is built on one really important site, which is the confluence of the Babahayo and Daule rivers that form the Guayas River, which connects Guayaquil to the Pacific Ocean and serves as a deep water port for Ecuador.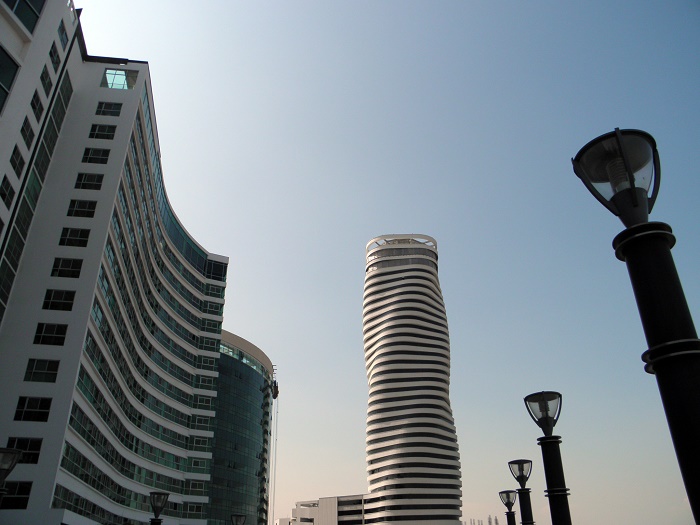 The swirling shape of the tower is meant to represent the whirlpools that occur at the confluence. The construction of the building was in 2011, and finished in 2013, where it has 36 floors, containing 500 offices. It is 137 meters (449 feet) tall, and designed by Christian Wiese Architects.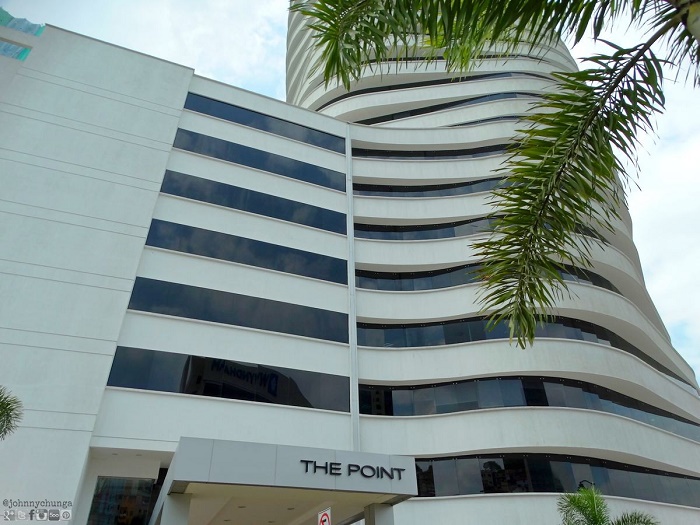 In the past the area has been with some local conflicts, thus, the government made an effort to regenerate the urban area, power and telephone lines were buried underground, in 2000 the Guayas River promenade was restored with a new boardwalk, and a bus-rapid-transit system was implemented in 2006, making the city friendlier to business and tourism and enhancing the quality of life for citizens.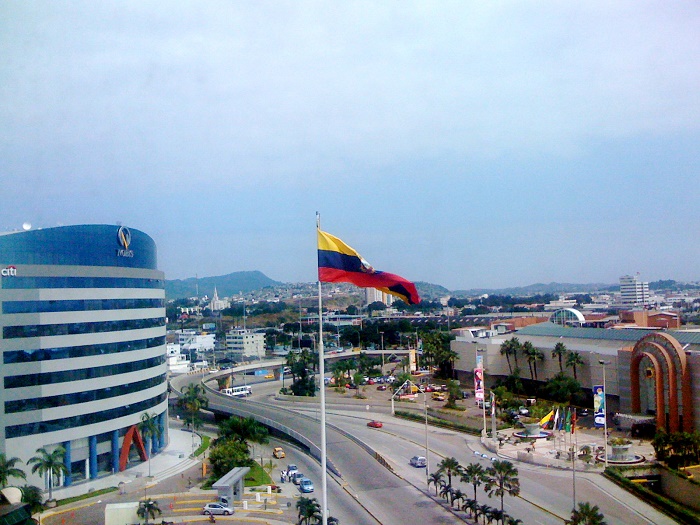 The Point has 35 floors, reserved for offices except the top two floors which are turned into executive club. The ground floor on the other hand is intended for commercial use.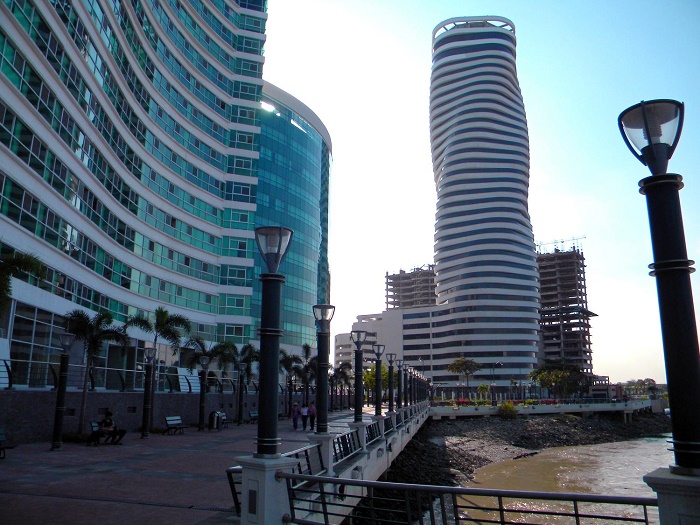 The club on the top floors contains amenities, such as a solarium with panoramic view, Jacuzzi, sauna, recreational area, bar/ lounge, gym and restaurant. The basic floor plan of the building is a square, with its edge rounded to generate the shape of the building through a 6-degree rotation, echoing the flowing water of the Guayas River.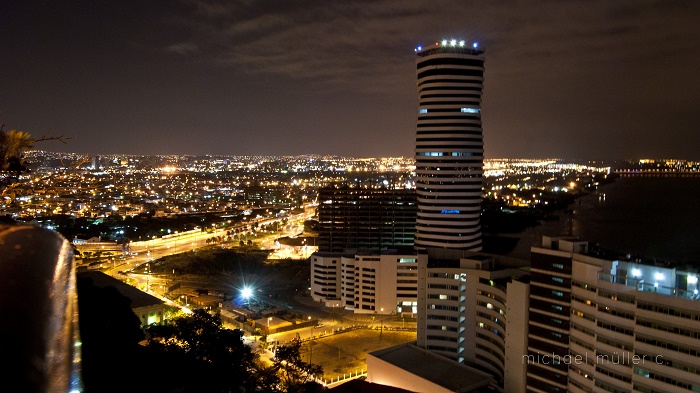 The rounded corners cut the necessary length of the concrete cantilevers, permitting their design to be simple and efficient, and their construction to be carried out largely by local Ecuadorian labor. The curving, cantilevered form has already won hearts and minds in Ecuador, where its model can be found in many stores as a souvenir of Guayaquil, and it is nicknamed as the screw.