The Royal Regalia Museum is a museum that houses the regalia of the Sultan and the royalty together with commemorations of the Silver and Golden Jubilee celebrations of Sultan Hassanal Bolkiah's rule, located in the capital city of the Nation of Brunei, the Abode of Peace Negara Brunei Darussalam, Bandar Seri Begawan.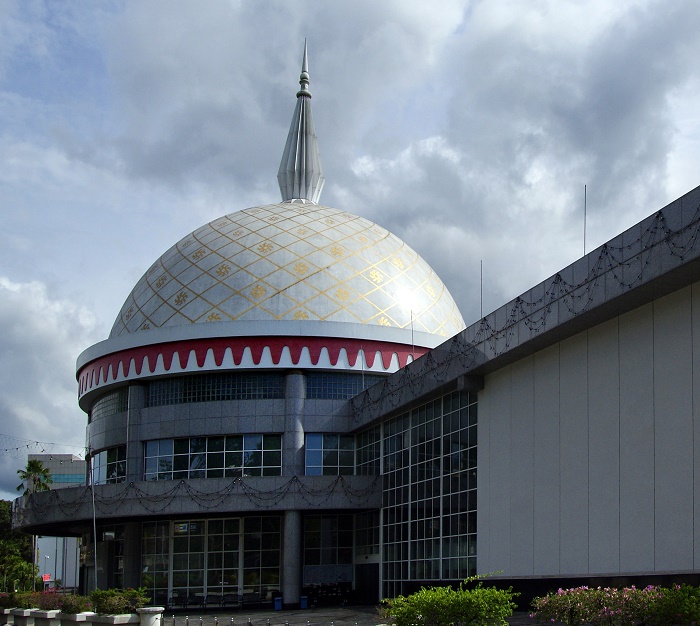 Located in the previously known Churchill's Memorial Building, the museum was officially opened on 30 September 1992 by the Sultan himself. Showcasing the important up bringing, education, marriage, travels, coronation and subsequent rule of the current Bruneian head of state, the building itself is a very impressive artistic architectural work, as it is a large golden dome building that is fitted with specially-designed mosaics.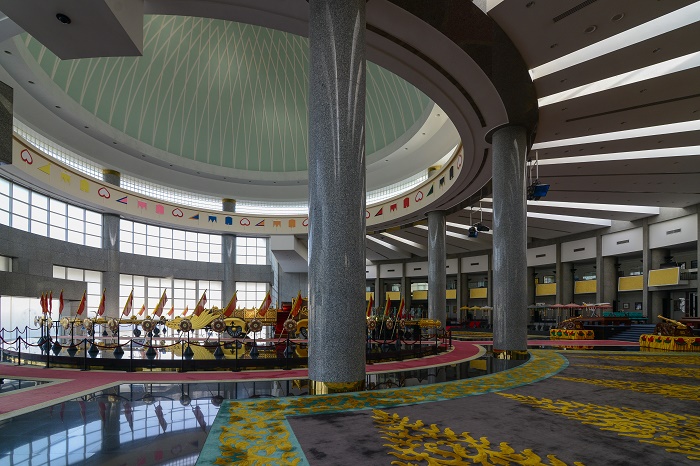 With its semicircular plan, it is designed lushly with marble and the interior has been covered with plush carpets. As it is free to enter, it is one of the most important attractions within the capital, and with the replicas of the Sultan's throne, together with his crowns, gowns, weapons and splendid examples of tributes offered to the Sultan, everyone is simply mesmerized by the interesting life of Brunei's ruler.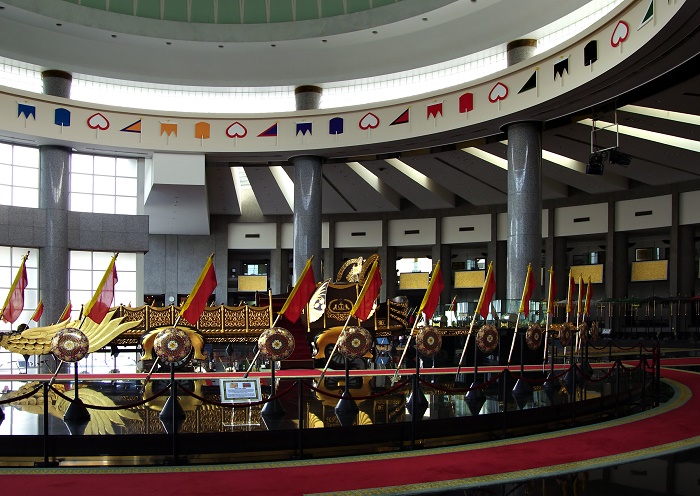 At the main entrance, the most notable is the huge chariot which was used for the parade carrying the Sultan through the streets of the city on the occasion of his 1992 silver jubilee celebration, and all around are the displayed mannequins of the traditional attire once worn by the Sultan.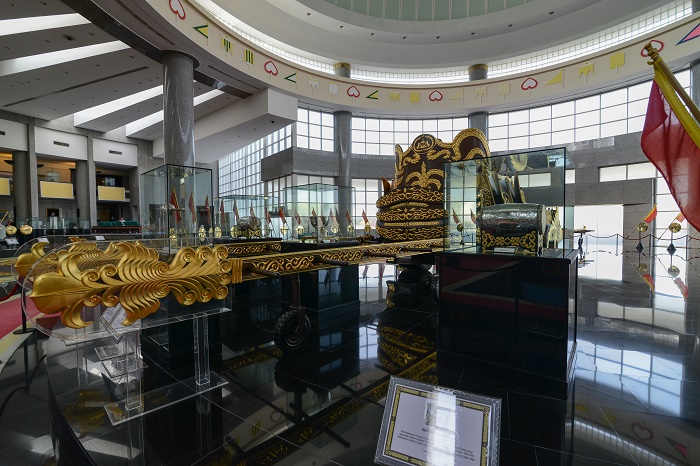 All in all, the entire exhibition is imagined with the hope of capturing the visitors with its expensive weaponry, jewels, crowns, paraphernalia that formed part of the coronation ceremonies, leaving everyone mesmerized by the very intricate details in addition to the documents and treaties which are shown in the Constitutional Gallery.