The Philipsburg Courthouse is a cupola-topped building which is one of the greatest landmarks of the capital city of constituent country of the Kingdom of the Netherlands, Sint Maarten, Philipsburg.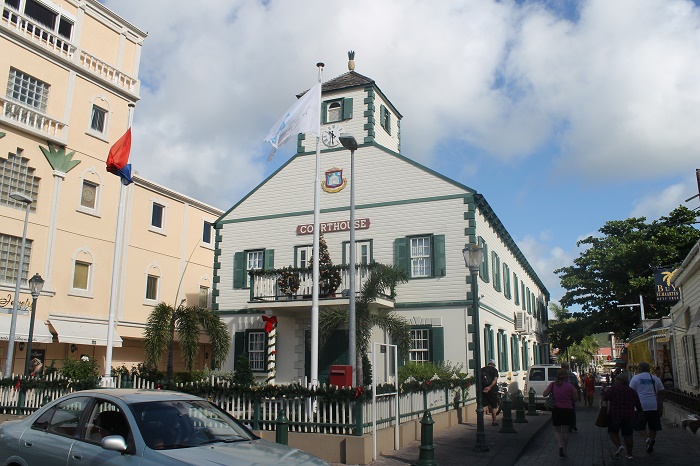 Sticking out from the regular storefronts which can be seen all around the small city, the Philipsburg Courthouse was built in 1793 by the city's founder, Commander John Philips, who was a Scottish captain in the Dutch navy. Serving as his home at first, later it was transformed in order to be used as a jail, a fire station and even a post office, so that in the end to be used only as a court of law.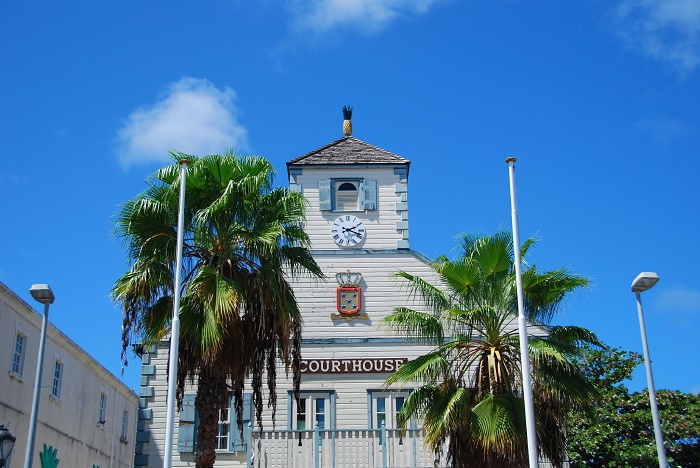 This shingled white structure with distinctive green windows and edges has seen renovations throughout the years, where it successfully saved its first appearance and until today it show how the architecture of Philipsburg was directed in the years of the establishment of the city.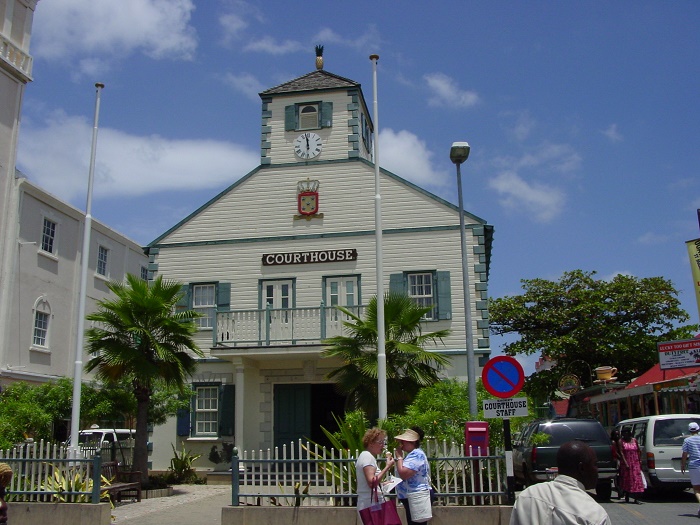 Nonetheless, the most interesting feature of the building is the carved wooden Pineapple that stands atop the tower, right at the entrance in order to welcome all those who are visiting the building. Even though it is not the original one from the time the courthouse was built, in 1996 the Australian master shipwright Frank Gonsalves carved the pineapple, so that it would replace the original one which was blown away in a severe storm.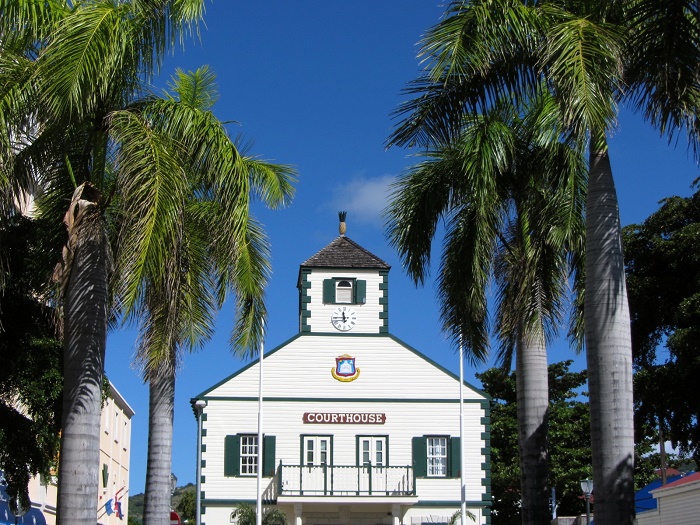 Right below the pineapple on the cupola, there is a shuttered window where 25 bells can be found, and below that a clock can be seen, showing the current time on the island. In addition, there is also the Coat of arms of Sint Maarten, so that every visitor taking photo of this impressive structure would capture the symbol of the island nation and share it with the world.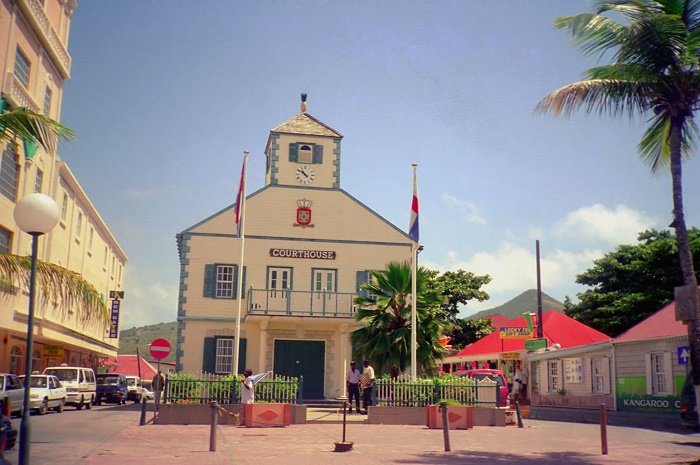 Definitely considered as one of the greatest landmarks of the constituent country, the Philipsburg Courthouse will continue to draw tourists in the inner part of the city in order for everyone to experience the historical buildings that can be seen all around, with the courthouse being the biggest landmark.