Nova Makedonija Building is the building which housed in the past the news publishing agency Nova Makedonija, located in the city center of the capital city of the Republic of Macedonia, Skopje.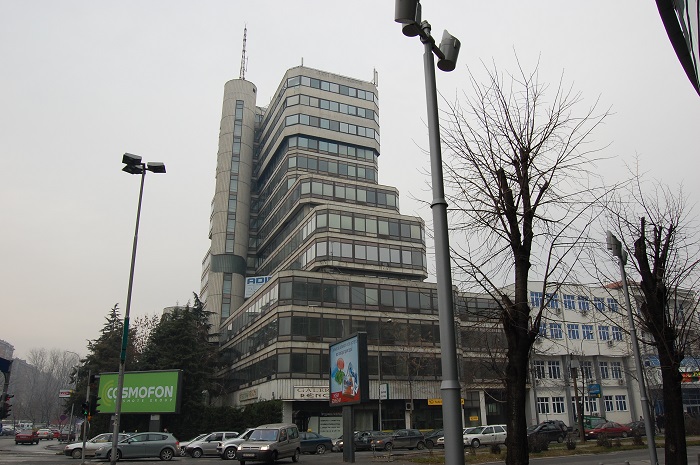 Being one of the landmarks of the city, it was built for the purpose of the workers who worked for the newspaper, and did not have good working conditions with decades.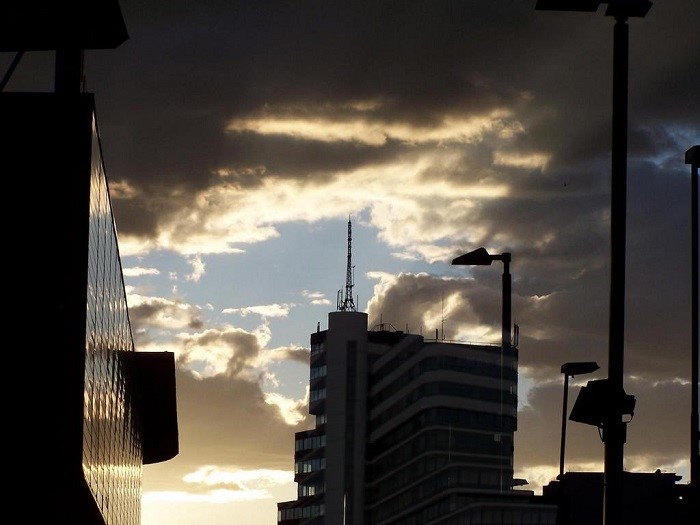 The preparations for the construction began in 1976, and it was announced to the employees that every single employee from the newsroom, distribution, print and marketing department will be stationed in one place.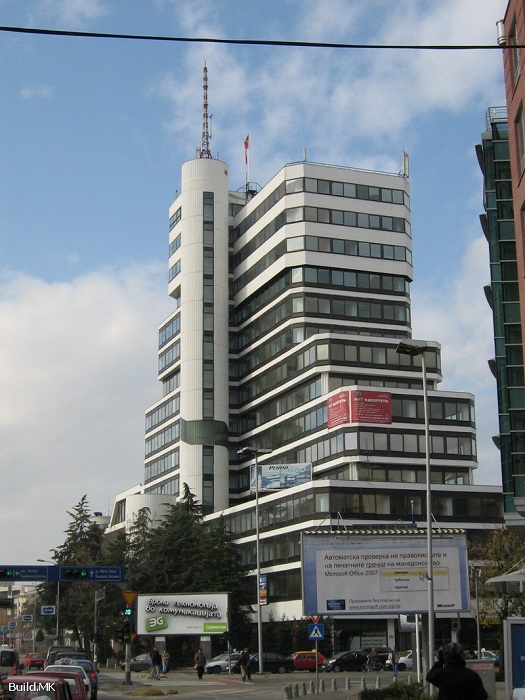 The main contributor to the support of this tall building which has 15 floors, was the Parliament of the Socialist Republic of Macedonia, which in accordance with the financial institutions of the Parliament, assured creditors with special financial administrative services. The final plan of the building together with the construction contract was signed in 1979.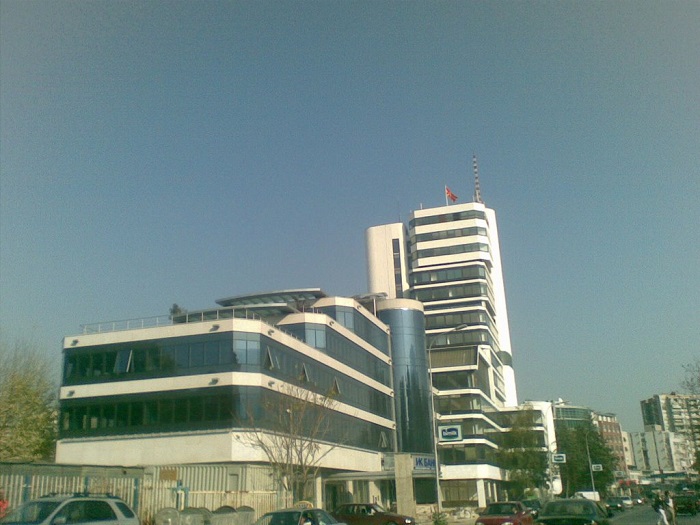 The architect responsible for this tall cascade-looking building is the architect, painter, publicist and professor Blagoja Kolev. This alluring building is dominating the neighborhood with its cascading silhouette, which is divided in horizontal blocks with a large cylindrical staircase reaching the top of the building.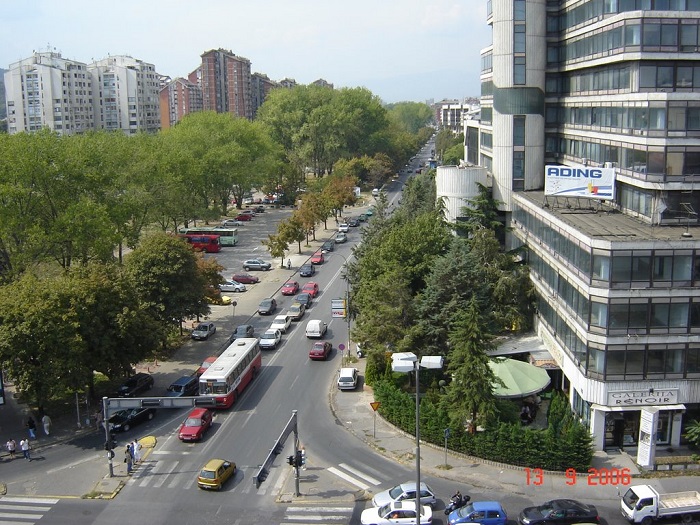 The building is divided into smaller and taller building, which has similar design, with cylindrical staircase in the middle of both buildings. The construction of the building finished in 1981 and right away it became a landmark that should not be missed in the city.

Unfortunately the newspaper had to move from the building due to the high costs which were needed for maintenance, and also the inefficient working of the newspaper. But, the building was fortunate enough to have a renovation at the end of 2008, and also presently there is the Halkbank Headquarters based in it.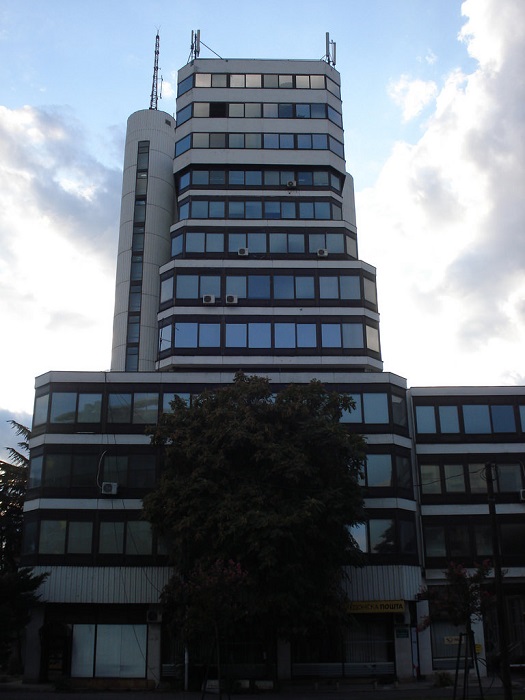 Together with the Bank's HQ, there are five different ministries of the Government and some other governmental agencies.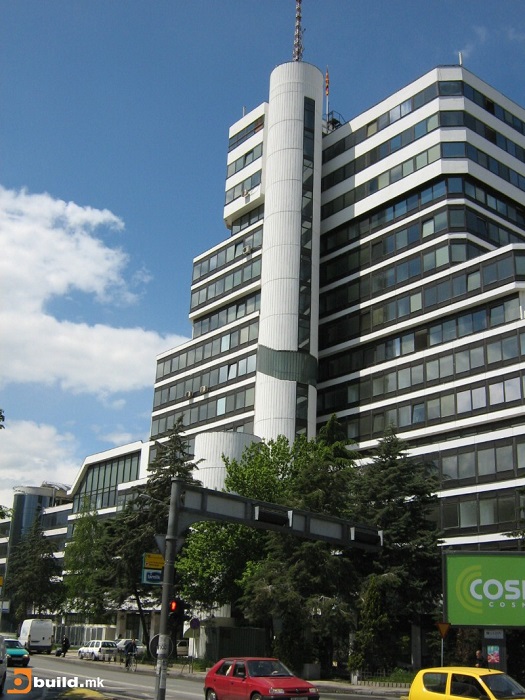 They are: Ministry of Education and Science, Ministry of Economy, Ministry of Culture, Ministry of Information Society and Administration, Ministry of Local Self-Government, Secretariat for Legislation, part of the State Archive of the Republic of Macedonia, press center for the Macedonian Information Agency, State Election Commission, and also part of the Public Company for Residential and Commercial Properties and Office of General and Common Affairs.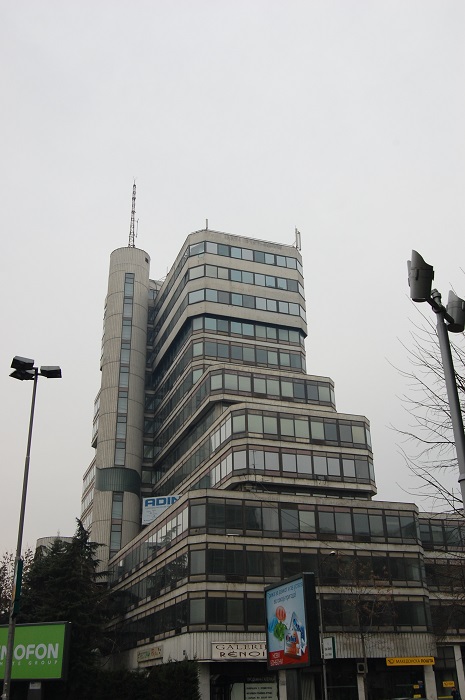 As an important working hub, and building showcasing a brutalist style architecture, still today marks one of the major landmarks of the city of Skopje, even though the whole city went through an intensive building and reconstruction.