The Nauru Parliament House is the official seat of the national parliament of the small island country in Micronesia, the Republic of Nauru. Situated in the small village of Yaren, the parliament building is located right next to the runway of the Nauru International Airport which makes it quite easy for people to see it when arriving to the country.

With 19 elected members in total, the Parliament of Nauru is definitely one of the smallest ones in the world, yet, the building in which it is situated is one of the most modern and most interesting ones. Comprised of several roofed structures, the building has one main entrance above which there is a tympanum with the coat of arms of the small republic, while in the back are long windows which are illuminates the interior.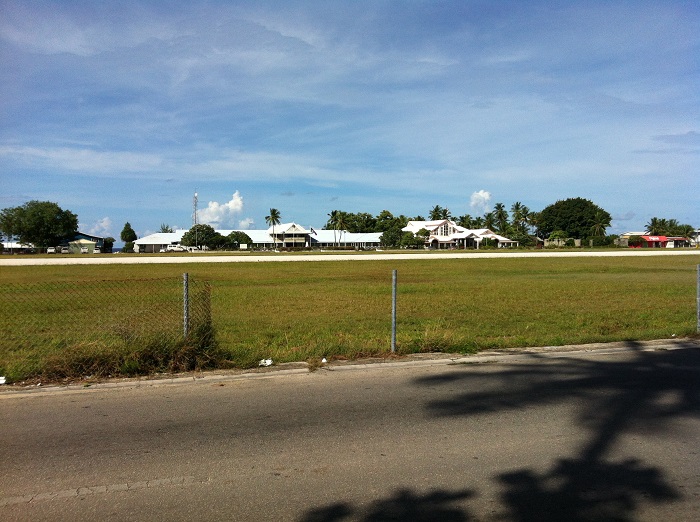 On each of the sides are located several offices of the government, and even though it is considered to be the place where the country is ruled, visitors are sometimes encouraged to enter inside and take a look at the impressively small array of art and historical items displayed here.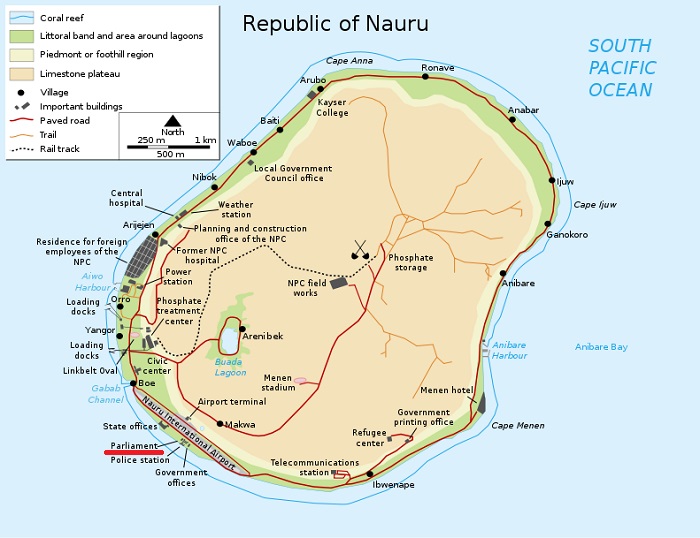 Surrounded with several other governmental buildings, the brightly pink exterior color with dark-brown edges is something that can not be missed whenever coming to the island. All in all, well kept throughout the years, the Nauru Parliament House is a great symbol of a small nation that is slowly opening to the world.