The National Museum of Tajikistan is a newly renovated museum that houses exhibitions from the older and newer history of the Republic of Tajikistan, and it is located in the capital city of Dushanbe.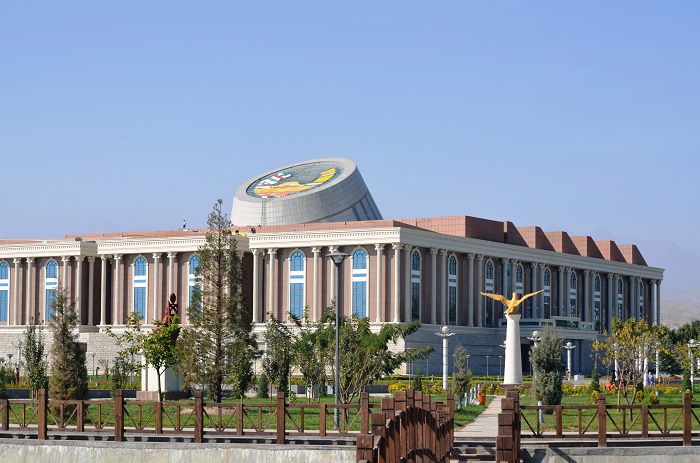 The unique building is truly inspirational to all those visitors who are starting to explore the small country in Central Asia, and with the introduction to the history, nature, local life and culture of the Tajik people, everyone is simply mesmerized by the impressiveness it offers.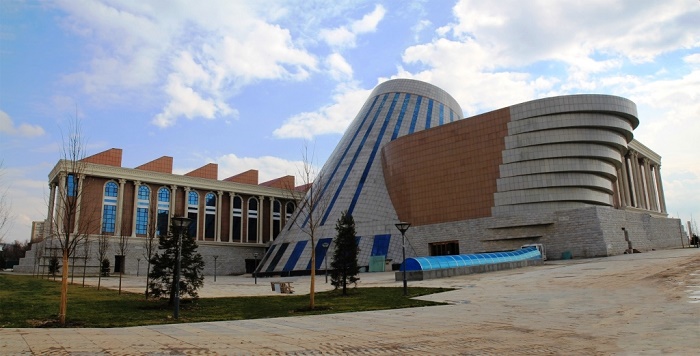 The most interesting feature of the building is the pointy elliptical roof that rises above and overlooks the entire building, on which the national Emblem of Tajikistan in its giant form can be seen. As the building is located in the Flag Pole Park where the enormous Dushanbe Flagpole is also located, the museum is a great attraction in the capital.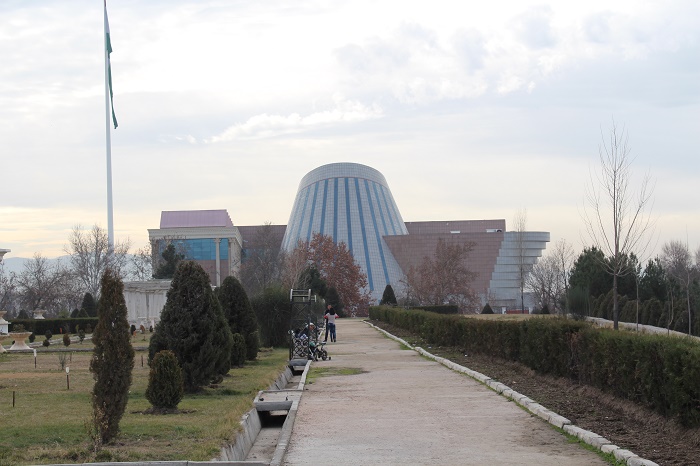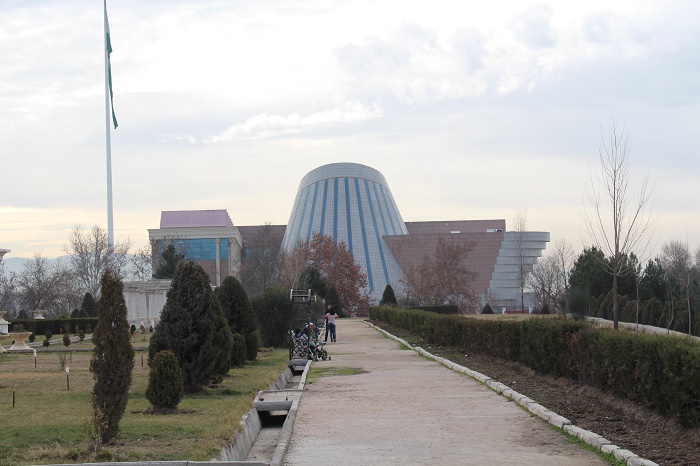 With its 22 small and large exhibition halls which show exhibitions of nature, antiquity, the Middle Ages, modern and contemporary history, and fine and applied arts, everything is simply divided in three main sections. The first one is the natural history, continuing with archaeology and finishing with contemporary fine arts.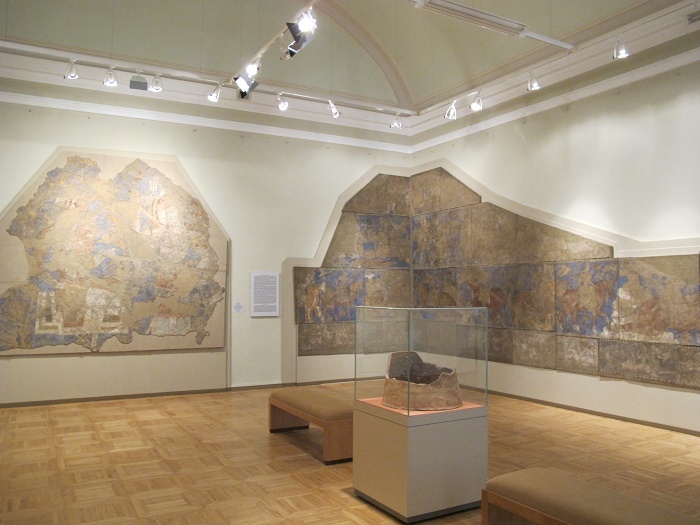 Still, there are even more interesting displays which include minerals where the most amazing one is the giant mineral tree, then dioramas of snow leopards, suits of armor, musical instruments, and everything that is connected somehow to the rich Tajik history.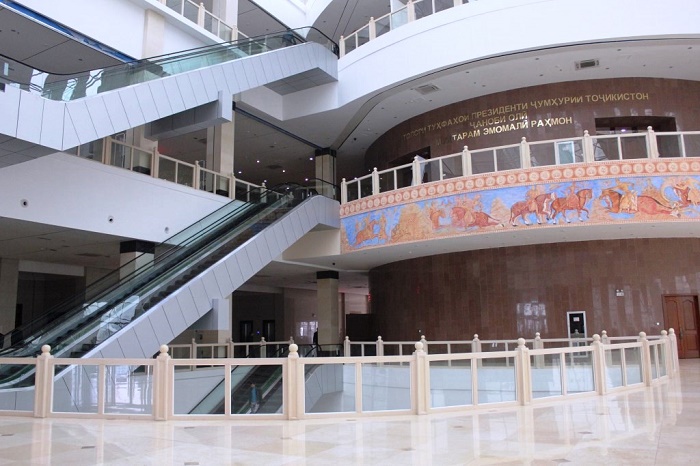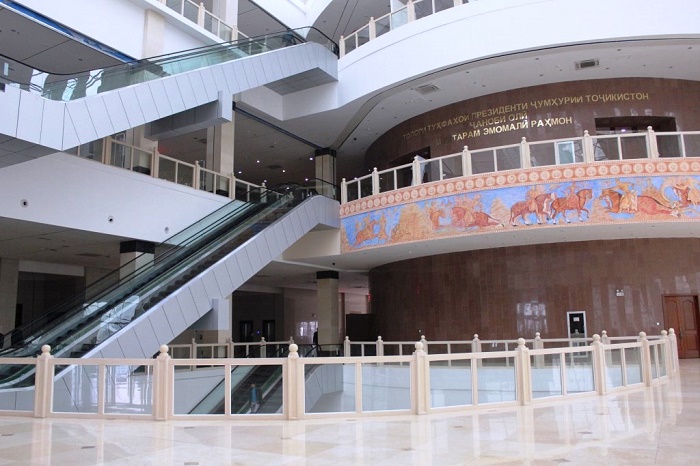 Definitely, the most important ones are the carved wooden Iskadarian Mehrab which was found near Ayni, dating back from 10 century, together with the 12 meters (39 feet) long reclining statue of Buddha which was brought after the restoration of a Buddhist town in western Tajikistan.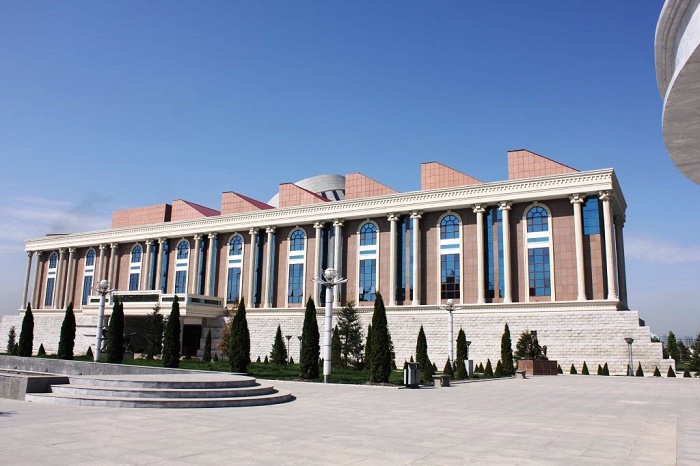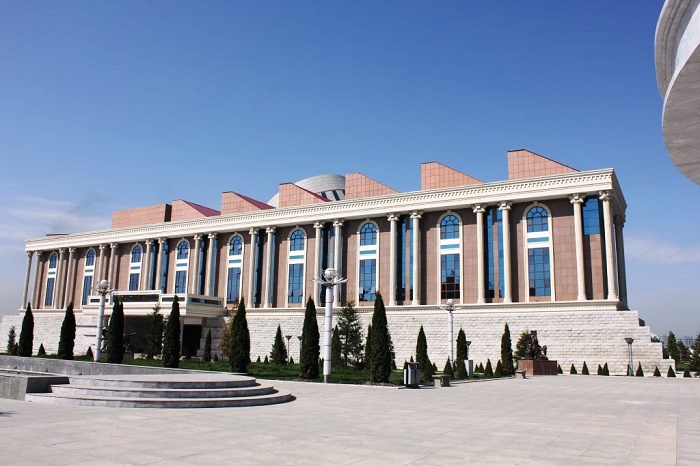 All in all, the National Museum of Tajikistan is something extraordinary which is magnificent not just from the architecture that can be seen outside, however, also from the inside as well with its numerous artifacts.