Monument to the Turkmenistan Constitution is a grandiose monument located in Ashgabat, Turkmenistan. Constructed to mark the 20th anniversary of Turkmenistan's independence, the Monument of Constitution was opened on May 18, 2011. The entrance to the monument, which was founded on a total area of 119,600 m2, passes through a ceremonial ground.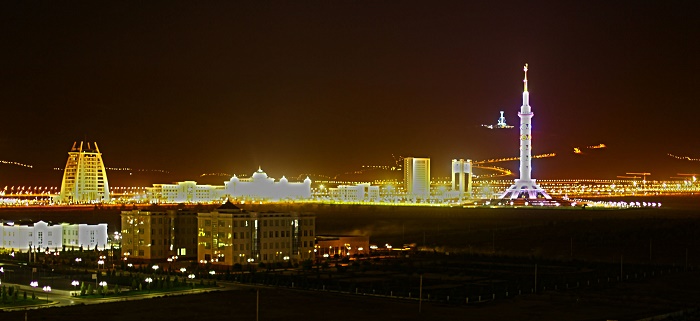 In the entrance surrounded by decorative pools and green areas, stylized soldier sculptures each with a height of 12 meters welcome the visitors. The monument is 185 meters tall including the platform and is consisted of a 27 meter tall body which is made by eight-point Turkmen stars rising in three pyramidal layers at the center, and a 91 meter high tower located at the top of this body.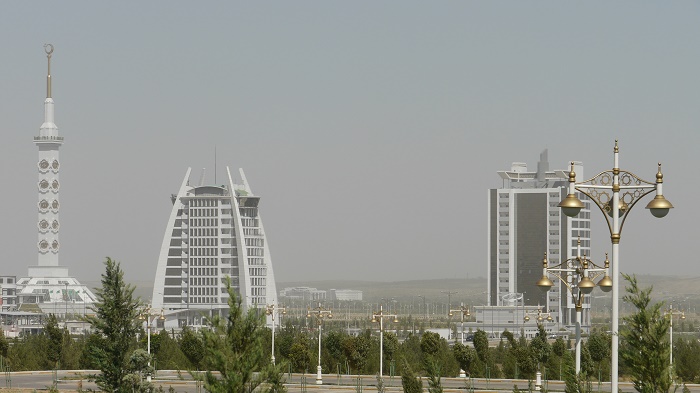 These measures punctuate the date of 27.10.1991, when Turkmenistan's independence was proclaimed, and 18.05.1992, when Turkmenistan's constitution was adopted. They also refer to the 185 countries that have recognized Turkmenistan's neutral status.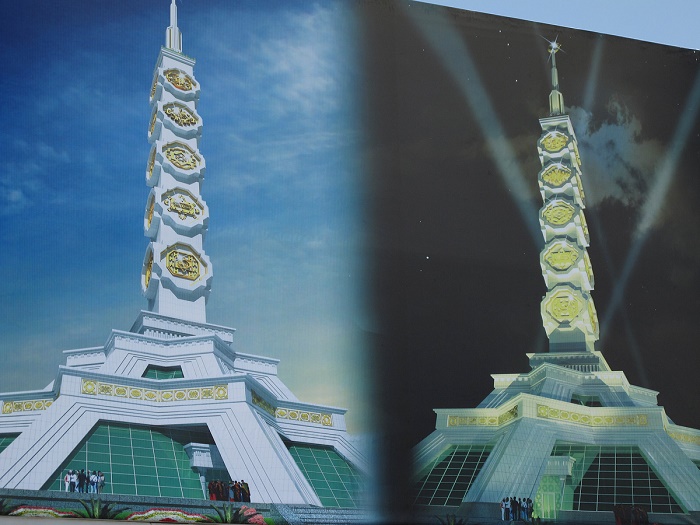 The tower bearing carpet patterns on all its four sides which are the symbols of 5 provinces of Turkmenistan and signify the unity and solidarity of Turkmen people is crowned by a crescent and five stars.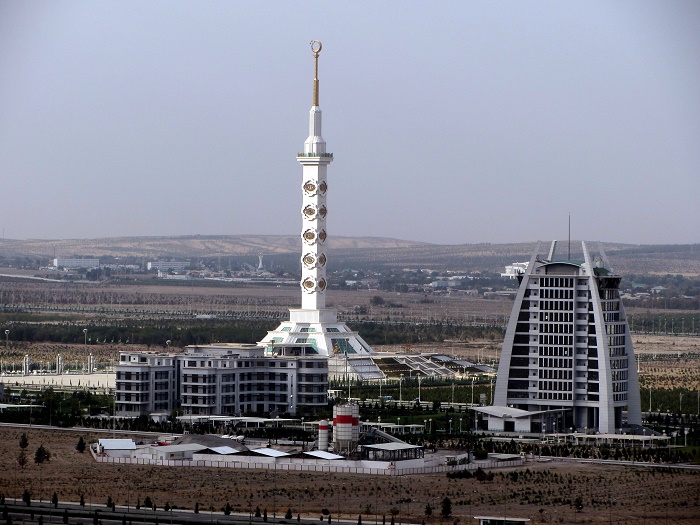 The Monument of Constitution has 5 floors in the main body and 15 floors in the tower, including meeting and conference rooms, recreational areas, a museum displaying the historical riches of Turkmen people, reading rooms and 2 observation terraces.