The Katskhi Pillar is a towering natural limestone monolith with the ruins of two Byzantine churches on top of it located at the village of Katskhi, in the region of Imereti, Republic of Georgia.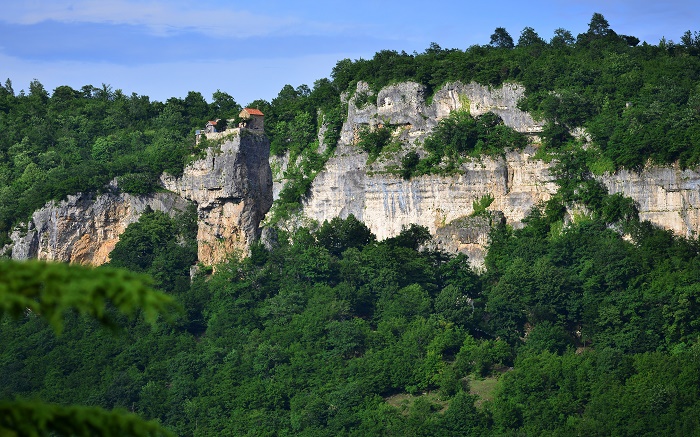 It is approximately 40 metres (130 feet) high, and overlooks the small river valley of Katskhura, a right affluent of the Q'virila. Nobody knows for sure at what time it was built, but most of the people could agree that it was around 9th or 10th century.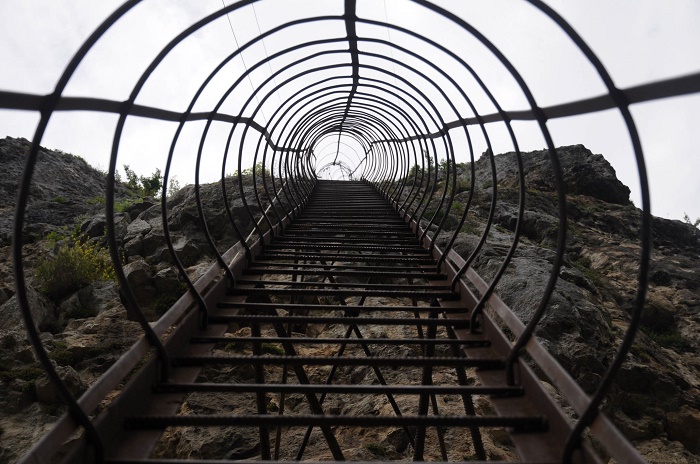 The first mention of the ancient monastery was in the 18th century, when a Georgian scholar and prince described it thus: "There is a rock within the ravine standing like a pillar, considerably high. There is a small church on the top of the rock, but nobody is able to ascend it; nor know they how to do that."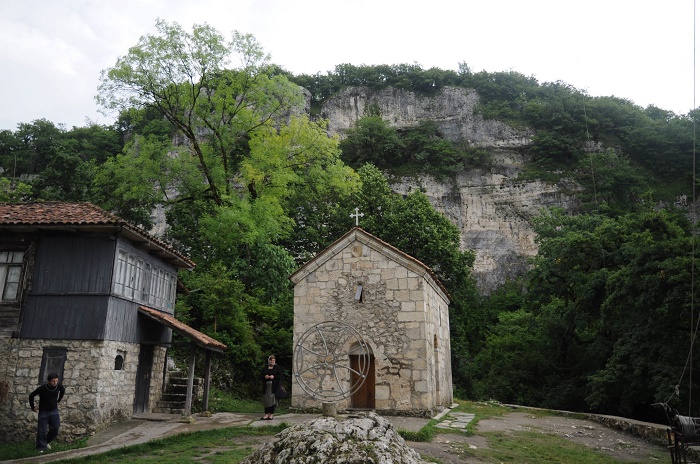 For centuries, it was uninhabited. In 1995, a local monk named Maxim Qavtaradze, a native of Chiatura, moved in and began to restore the vertiginous churches himself.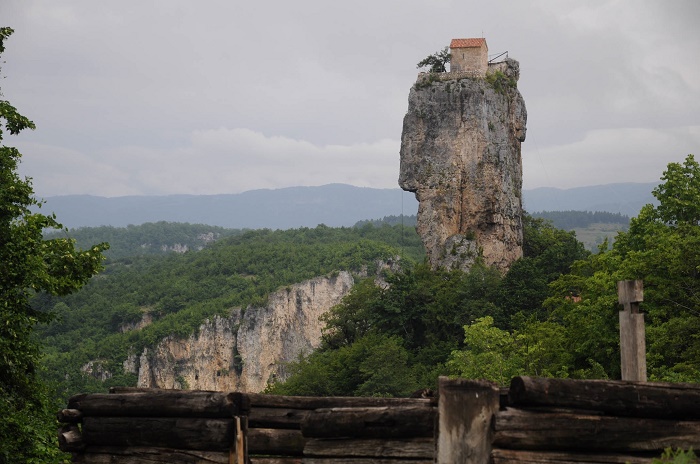 He enters and leaves via a 131-foot iron ladder; it takes him about 20 minutes to climb. Qavtaradze had been motivated to change his life after a stint in prison, and actually slept in an old fridge for his first two years, until some supporters built him a cottage. The complex currently consists of a church dedicated to Maximus the Confessor, a crypt (burial vault), three hermit cells, a wine cellar, and a curtain wall on the uneven top surface of the column.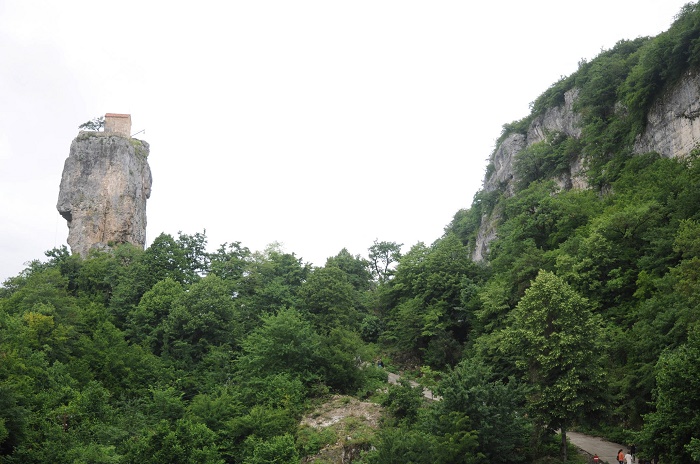 At the base of the pillar are the newly built church of Simeon Stylites and ruins of an old wall and belfry. Between 2005 and 2009, the monastery building on the top of the pillar was restored with the support of the National Agency for Cultural Heritage Preservation of Georgia.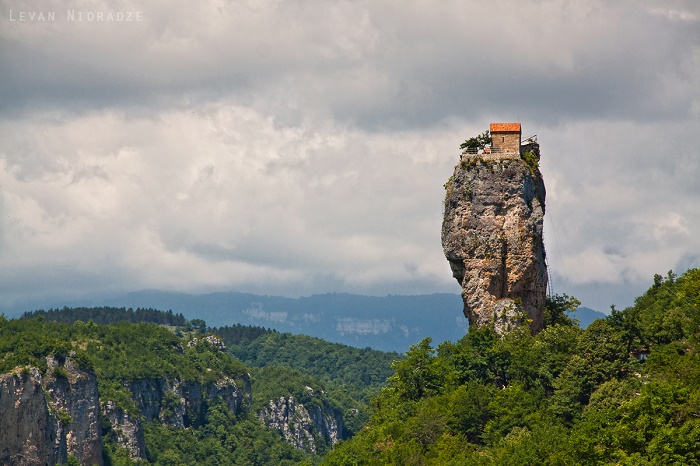 The rock was once accessible to male visitors through an iron ladder running from its base to the top, but has recently been deemed inaccessible to the public. In any case, getting under the pillar is even enough to admire this alluring place.