The Ibrahim-al-Ibrahim Mosque, also known as the King Fahd bin Abdulaziz al-Saud Mosque or the Mosque of the Custodian of the Two Holy Mosques, is a mosque that is known to be the southernmost mosque in continental Europe, located at Europa Point in the British overseas territory of Gibraltar.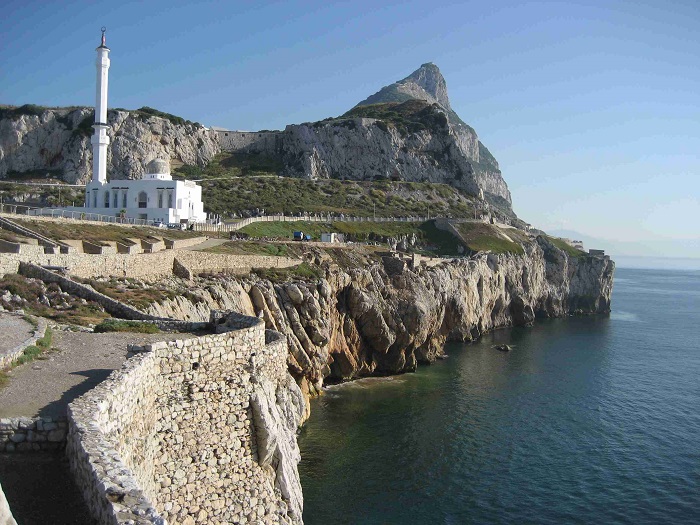 The construction of the mosque began in 1995 and it took two years to be completed. Being a gift from King Fahd of Saudi Arabia, the mosque features a Modern Islamic architectural style that has one dome and one minaret that is 71 meters (233 feet) high, with the main façade facing south towards the Strait of Gibraltar and Morocco.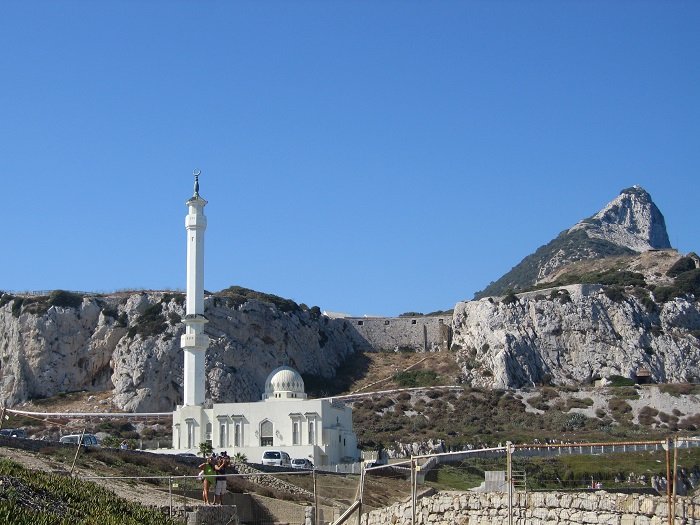 The classic Islamic calligraphy and intricate tile designs, with various other architectural designs such a Byzantine and modern architecture, have made the Ibrahim-al-Ibrahim Mosque to be the landmark of the small territory. The first floor of the mosque is where the main and exquisitely decorated main prayer hall is located, covering an area of about 480 square m (5,167 square ft) that can accommodate up to 400 worshipers.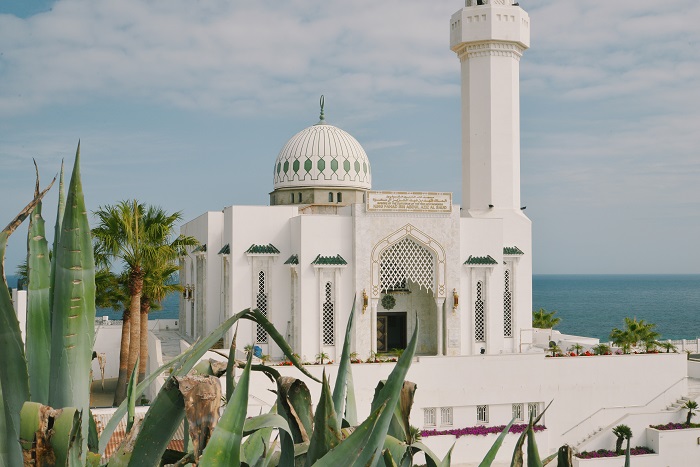 The hall is enlightened with 8 smaller solid brass chandeliers that were created in Egypt, with the biggest one, the ninth, located to the center of the mosque. There is a mezzanine area where the women's prayer hall and the nursery are situated and can be reached by an elevator, in addition to the school, library, and lecture hall.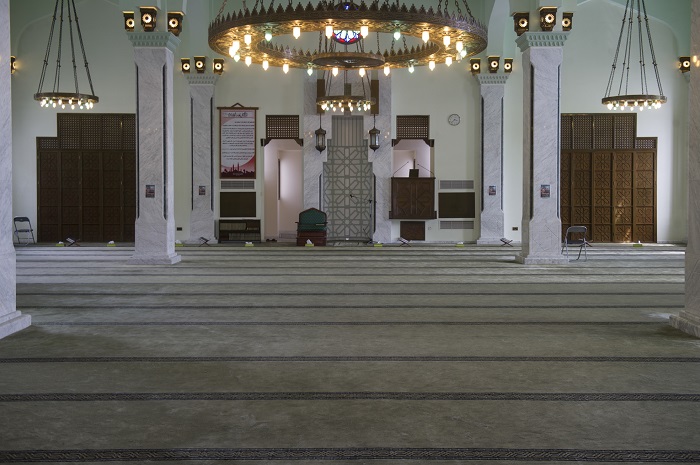 Said to be constructed for the Moroccans that are working in the British territory, it is believed that it is one of the largest mosques that can be found in a non-Islamic country, giving the Muslim worshipers in Gibraltar who number more than 1,000, an unique place for their prayers to be whispered to God.