The Jama Masjid of Herat, also known as the Great Mosque of Herat, is an impressive mosque that is located in the city of Herat in the north-west part of the Islamic Republic of Afghanistan.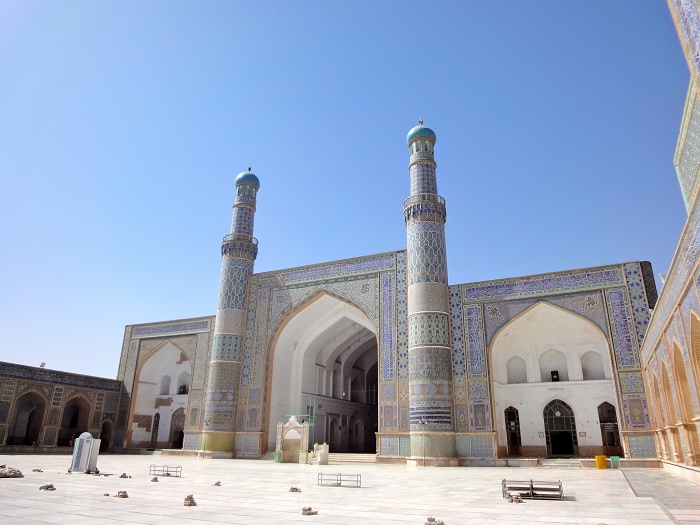 The foundation of this interesting structure has been laid in 1200 by the famous Sultan Ghayas-ud-Din Ghori, however, as the time passed and the rulers changed, the mosque was expanded and the structure was updated to cope with the change in design and other facilities were added.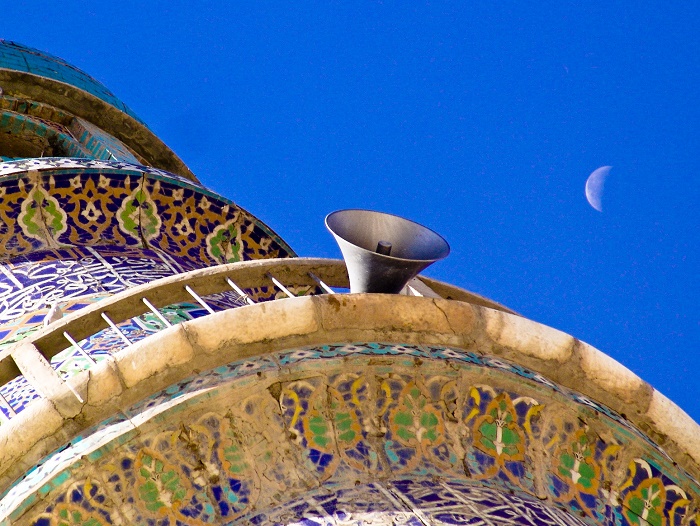 The official completion of the mosque is considered to be in 1446, with the Safavids, Mughals and the Uzbek leaving their footprints on the mosque. As it has the traditional Islamic design, recognizable for Central Asia, there are 8 minarets, and it is considered by some people to be the first mosque in the city of Herat where Friday congregation was held.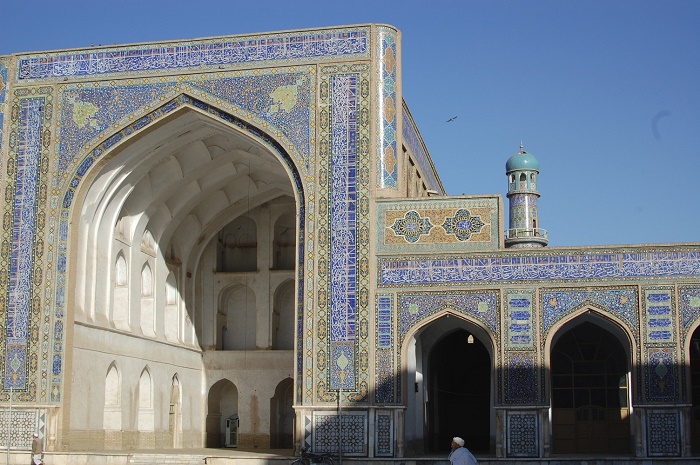 The rectangular design with a big verandah in the middle is filled with unique ornamentation, which throughout the years have been replaced, nonetheless, the lavish tiling that now covers the mosque is the product of the mosque's tile workshop, an ongoing restoration project since the 1940s.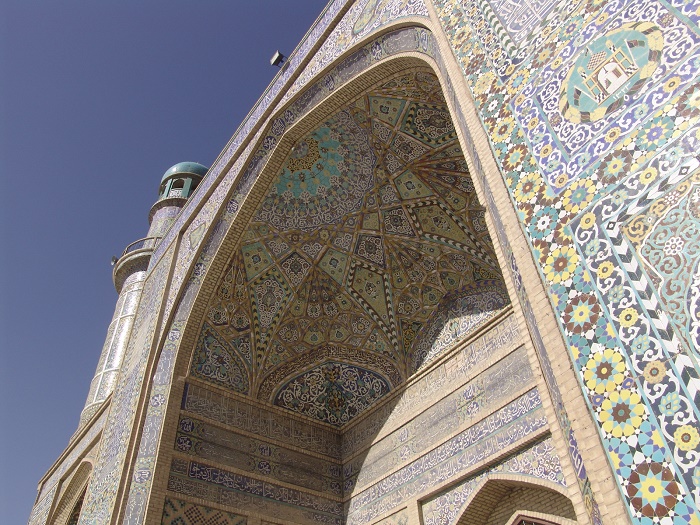 While many of the mosaics are based on Timurid originals, the workshop has also introduced its own designs, colors and calligraphy. This traditional-meets-modern approach has led to the creation of one of the gems of contemporary Islamic abstract expressionism.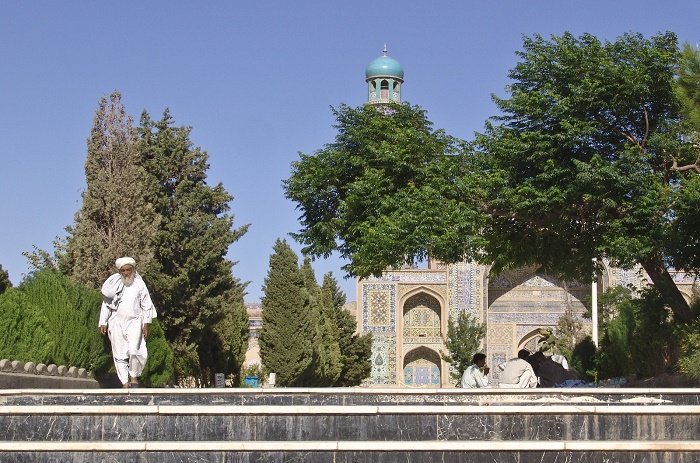 As one of the most unique structures in the country, the ongoing restoration is trying to make it as it once was, grandiose and lavish, gorgeous and quite impressive, not just to the worshipers, but to the other visitors as well.