Gibraltar International Airport is the civilian airport that serves the British overseas territory of Gibraltar, at the southernmost tip of the Iberian peninsula.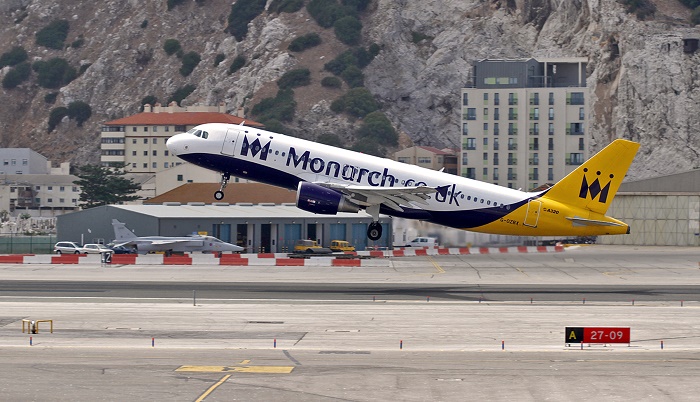 The lack of flat space on Gibraltar means the peninsula's only runway is bisected by its busiest road, the Winston Churchill Avenue that heads towards the land border with Spain. A pair of flimsy-looking barriers closes vehicular traffic every time a plane lands or departs.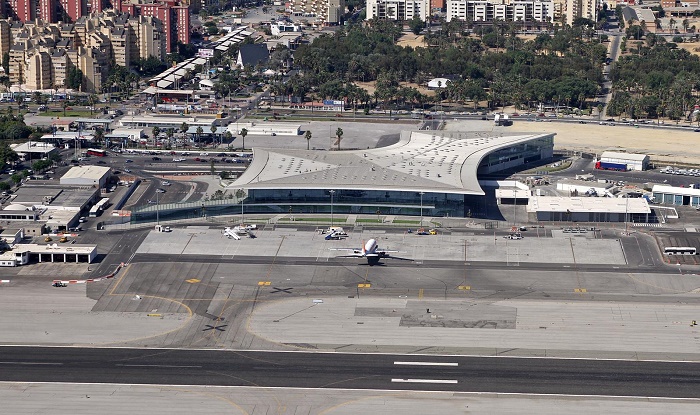 Fortunately, it's not a busy airport. It handles only about 30 flights a week, all flying to and from the United Kingdom. The airport was constructed during World War II upon the territory's race course (introduced by the Maltese), when Gibraltar was an important naval base for the British. The original opening of the airport was in 1939, but it was only an emergency airfield for the Royal Navy's Fleet Air Arm.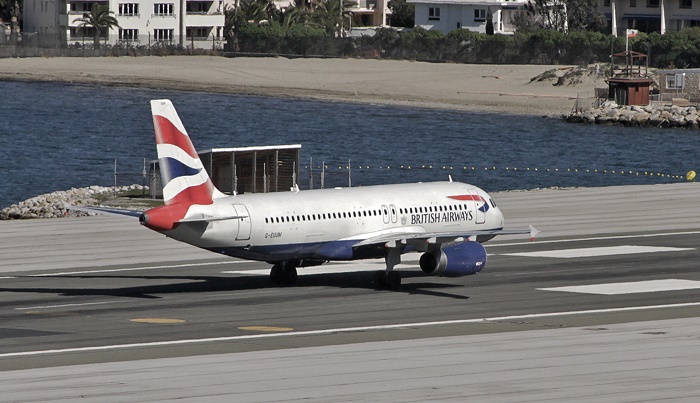 The runway later has been extended by reclaiming land from the sea at the Bay of Gibraltar, where rocks were used from the Rock of Gibraltar which came from the building of the military tunnels. This last major extension of the runway allowed larger aircraft to land at Gibraltar.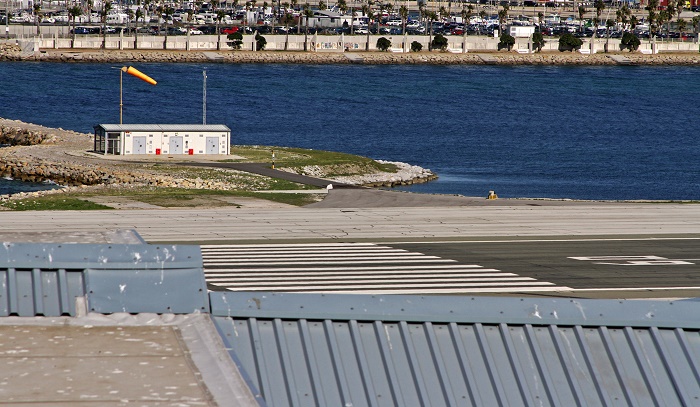 There were in the past only three flights flying in at the airport on daily basis from Gatwick and Luton, Manchester three times a week, all from the UK. Nowadays, with the Córdoba Agreement, which was signed by the British, Spanish and Government of Gibraltar, where there should be flights from Spain as well. Due to the expected bigger air traffic, a planned tunnel section has been planned.

The new runway tunnel will reduce delays and tailbacks caused by aircraft taking off and landing. If you are not flying in or out the airport, the experience from just crossing the border from Spain to Gibraltar, will be great since not every day one can see a traffic being stopped so that a plane would pass.