Gergeti Trinity Church, otherwise known as Holy Trinity Church, is a small but very picturesque Christian church that is located above the village of Gergeti, thus the name, in the Kazbegi Municipality of the Mtskheta-Mtianeti Region, within the Caucasus country of Georgia.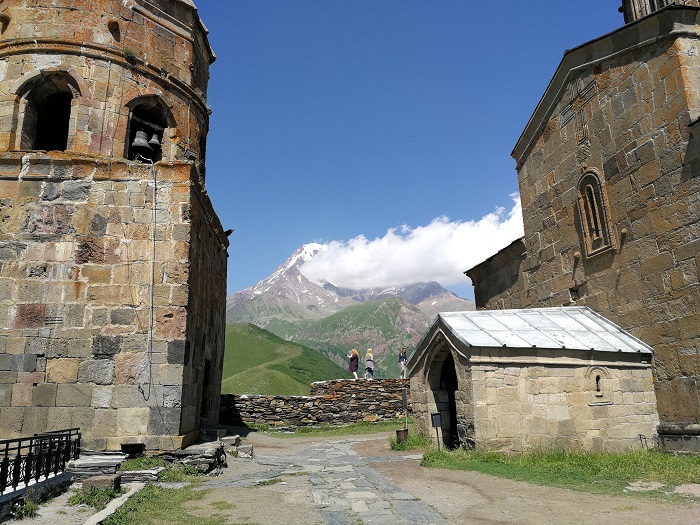 Situated on the right bank of the Chkheri River, which is the left tributary of the Terek River, this magnificent religious object is sitting below Mount Kazbegi, which is among the highest points of Georgia.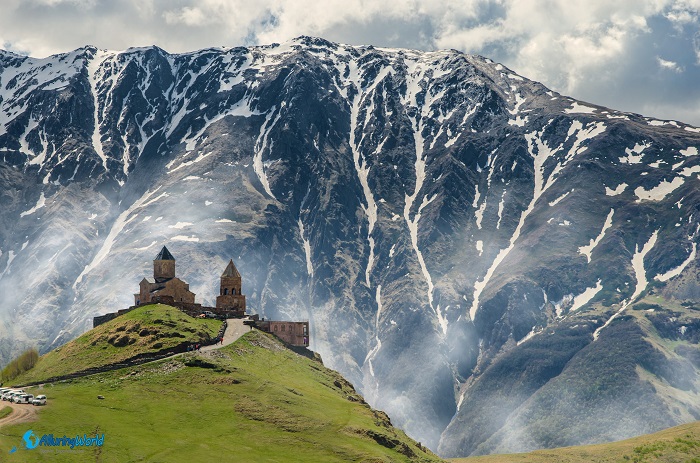 The Holy Trinity Church was built in 14 century, as the only cross-cupola church that can be found in the small historical-geographic area in northeastern Georgia, the Khevi Province, and in addition it also has a bell tower which dates from the same period, however, it is built separately, next to the church.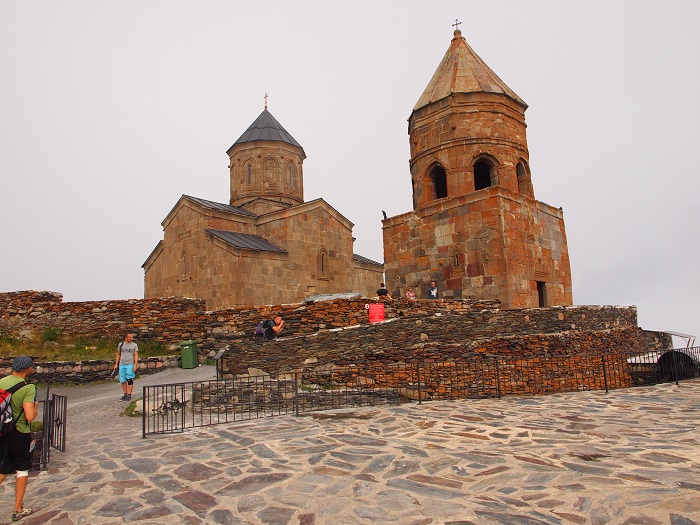 The decorations are simple, where the bell tower is decorated with few bas-reliefs, nonetheless, the church too is simple, with only bas-reliefs and ordinary patterns that decorate the massive stone blocks.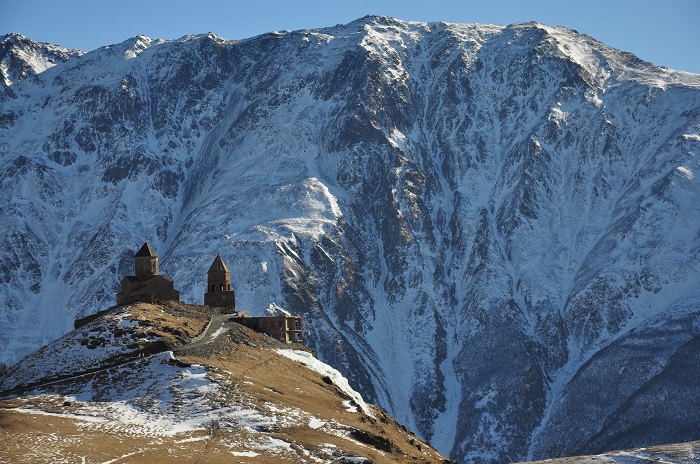 Throughout the centuries, the church was the place where the Georgian Orthodox and Apostolic Church was giving mass to the locals in the area, and in 18 century it was turned into storage for main Georgian relics which were transported during the Persian invasion of Georgia's capital, Tbilisi.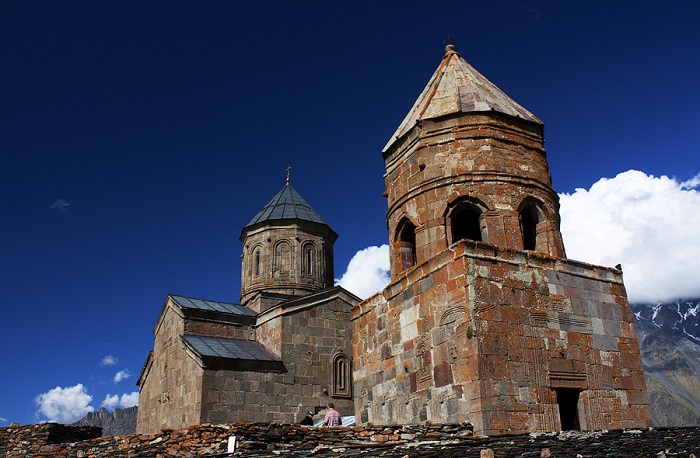 However, during Soviet time it was briefly closed by the government and abandoned, but fortunately in 1990s it was given back to the main church and it continued with its common practice.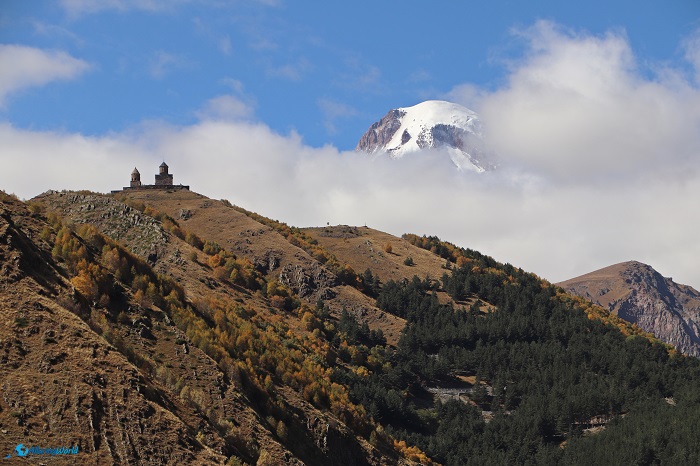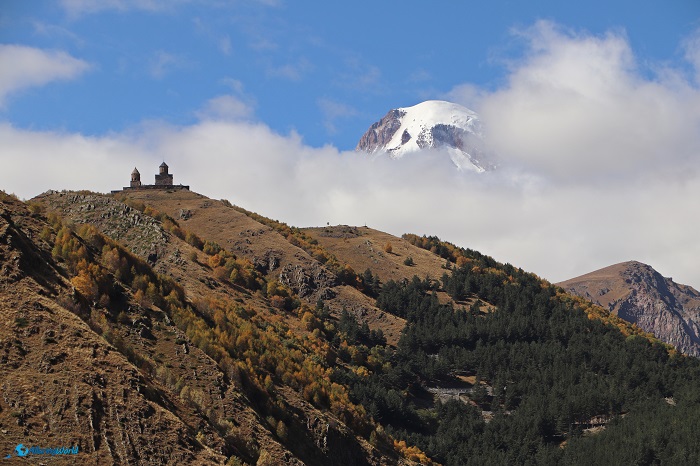 As a matter of fact, the Gergeti Trinity Church is thought to be one of the greatest symbols of the small nation, and everyone who visits Georgia should come here, otherwise it will be considered that one did not visit Georgia. Getting here is a bit longer way, as it takes by minibus some 2 or 3 hours from Stepantsminda, 2 hours from Tbilisi or 30 minutes with taxi.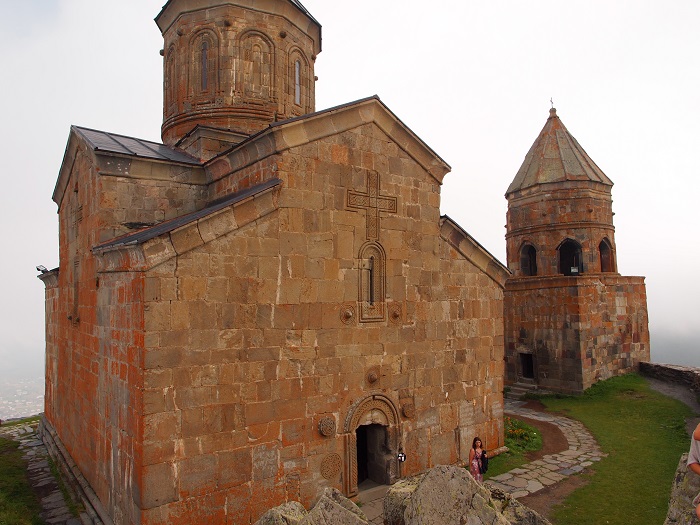 There is the possibility to hike up to the church from the small village of Gergeti, which will allow everyone to view the amazing Georgian landscape that always knows how to captivate its visitors. Once at the top, visitors are admiring the astounding beauty of the church that is becoming always alluring with its simplicity.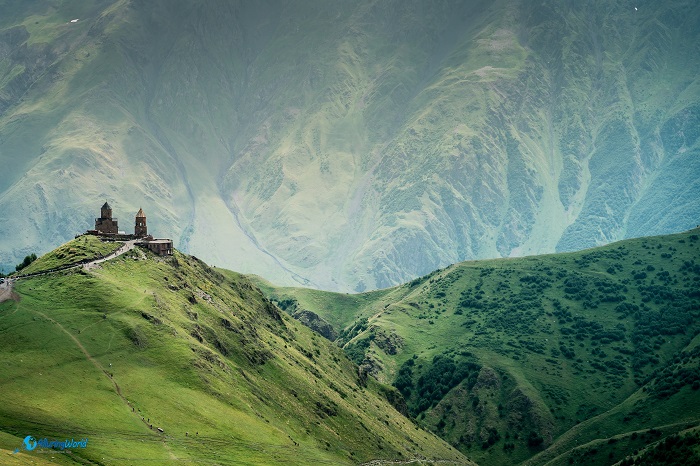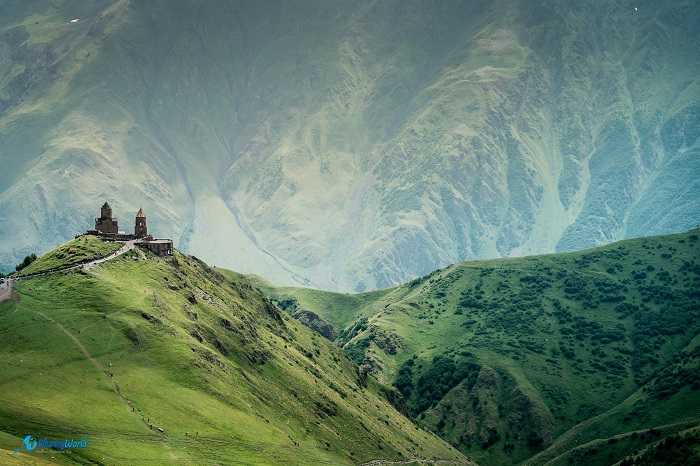 All things considered, Gergeti Trinity Church is definitely something that will make each person on the planet to fall in love with the small nation of Georgia, and inspire plenty of people to go there, see this magnificence in person, and get to know the Cradle of Wine, as Georgia is considered to be the birthplace of the powerful drink.