Étang Saumâtre is a natural lake that is located on the Hispaniola Island in the Caribbean Sea, belonging to the Republic of Haiti. Being the second largest lake on the island it is surrounded by the arid part of the Cul-de-Sac Valley, and it is also known as Lac Azuéi and Yainagua.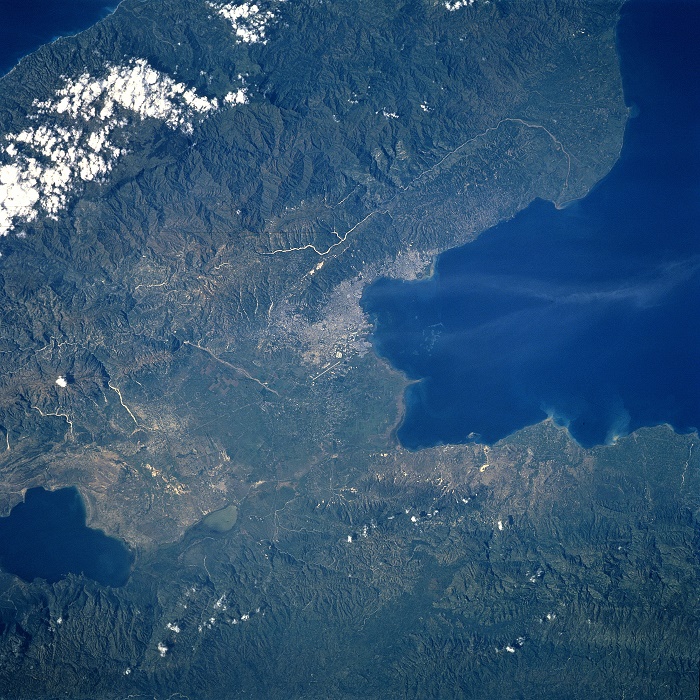 At some 29 km (18 mi) east of the capital city, Port-au-Prince, it also faces the border of Haiti's single land neighbor, the Dominican Republic. Étang Saumâtre is part of a chain of nearby saline lakes that lie in the Hispaniolan rift valley, and since the region was a former marine strait, several areas of the rift valley are below sea level.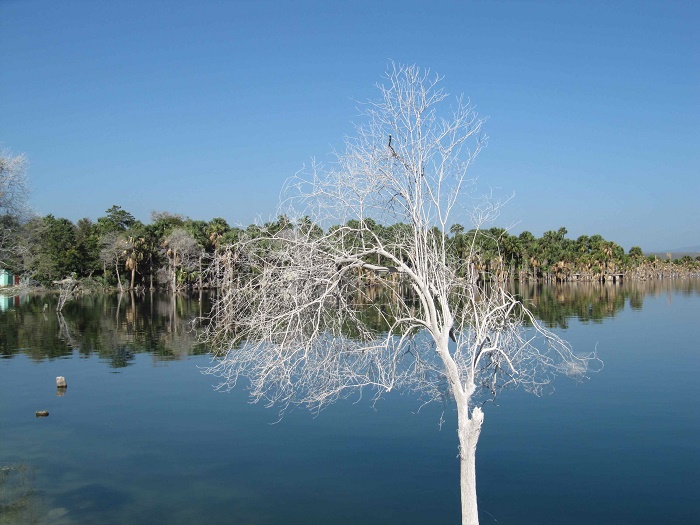 The "brother" of this lake lies in the Dominican Republic, the Lake Enriquillo, which is merging during heavy rainfall with Étang Saumâtre in Haiti. With a maximum length of 22 km (14 mi), and maximum width of 12 km (7 mi), the lake has a surface area of about 170 square km (66 square mi), offering a lovely sight to those who are visiting it.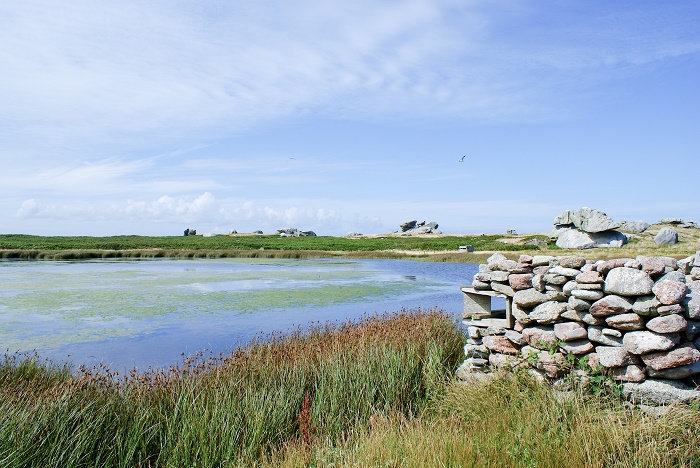 There are no outlets, meaning no rivers exiting from the lake, and it is fed by springs emanating from calcareous rocks, where the western part is slightly saltier than the eastern part, however, the salinity is about one fifth the salinity of sea water. Due to this conditions, one would think that it is not suitable for flora and fauna, nevertheless, the lake is a habitat of several endemic species, which is shared with the lake from the Dominican Republic.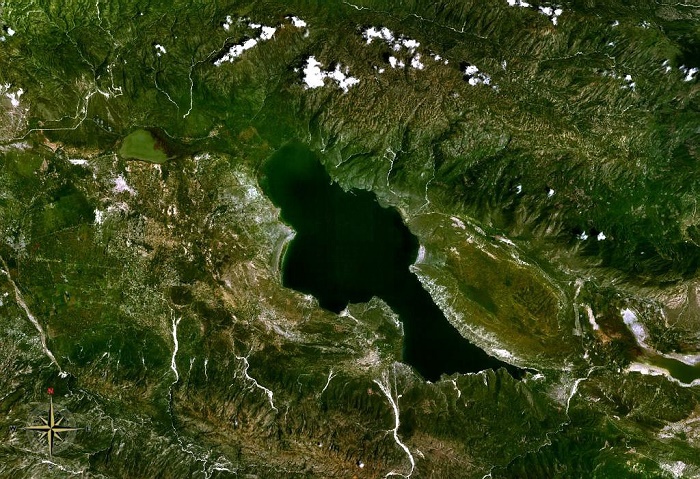 There are over 100 species of waterfowl, among which there are flamingos, and there are the American crocodile, fresh water species of turtle, fish, and numerous bird species that are using the lake as a breeding, passage and wintering area. The flora on one hand is of dry subtropical forest, hence the vegetation around the lake is sparse, with cacti and scrub-type shrubs, consisting of dry-forest plants endemic to the island of Hispaniola.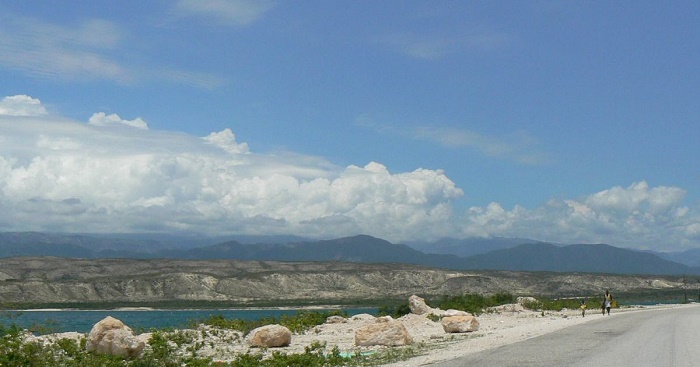 The deforestation together with the soil erosion are not the major threat to Lake Azuéi, nonetheless, eutrophication, better known as the depletion of oxygen in the water, but this time in the form of increased growth of algae that have been noted due to urban growth in Fonds Parisien.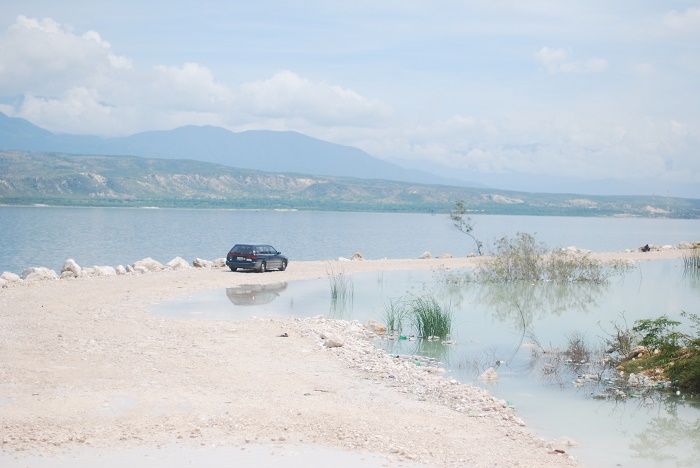 Unfortunately, the lake is still only being studied and is yet to receive the constructive attention for conservation of its American crocodiles and to promote ecotourism in general, regarding the situation in which Haiti is at the moment.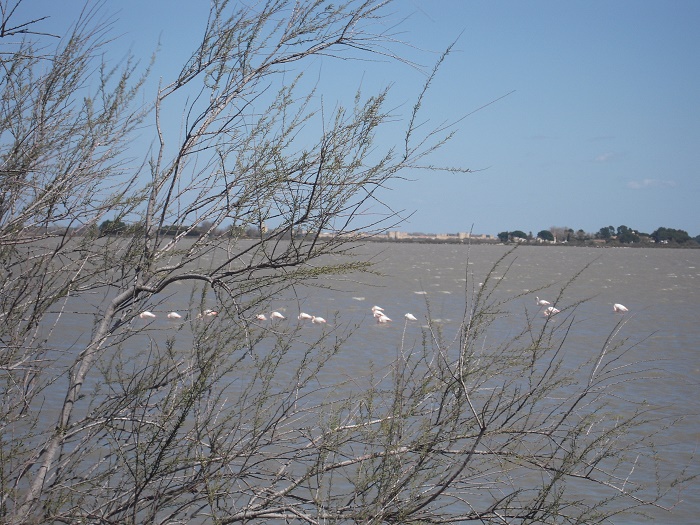 Steps are being taken, but not the ones that are going to make a big leap into the preservation of the flora and fauna, as well as the awareness the government needs to raise among the population, so that the waste from the neighboring communities won't be disposed around the lake.