Dunn's River Falls is a famous waterfall near the Ocho River and a major tourist attraction in the Caribbean area visited by thousands of tourist each year located on the island nation of Jamaica. Dunn's River Falls has a very fascinating history.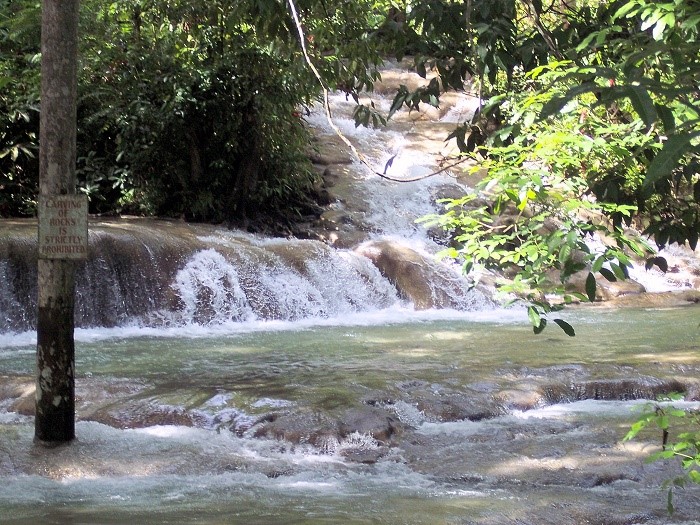 It is said to be the location of the legendary battle of "Las Chorreras", a battle which was fought in 1657, of course, near the Falls. The battle was fought between the English and the Spanish Expeditionary Forces from Cuba, where they fought each other for the ownership of the island. The outcome of the battle was in favour of the English.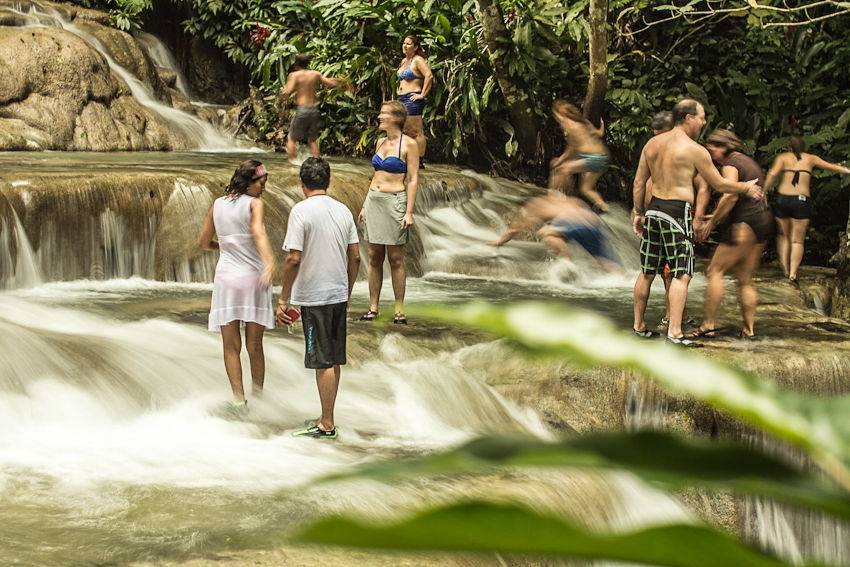 There is a small plaque at the bottom of the falls commemorating this battle, and it was placed there by the Jamaican Historical Society in 1967. Located near the town of Ocho Rios, this waterfall is about 55 m (180 feet) high and 180 m (600 feet) long.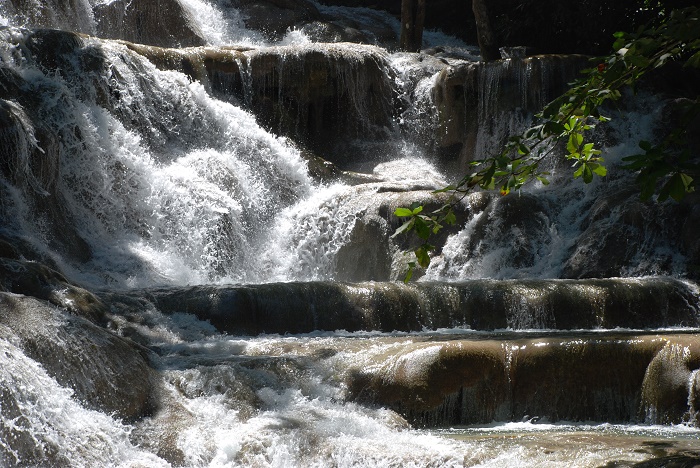 Terraced like a giant natural stairs though some incorporate man-made improvements, there are several small lagoons which are interspersed among the vertical sections of the falls.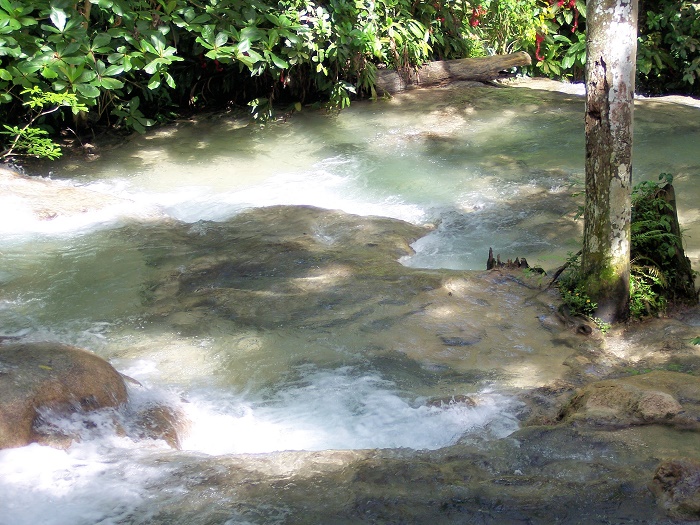 The Falls are fed by spring water, which is rich with calcium carbonate and is depositing travertine, which is described by geologists as "a living phenomenon" because they are continuously rebuilt by the sediments in spring water, and the water later ends up in the Caribbean Sea with an amazing white-sand beach.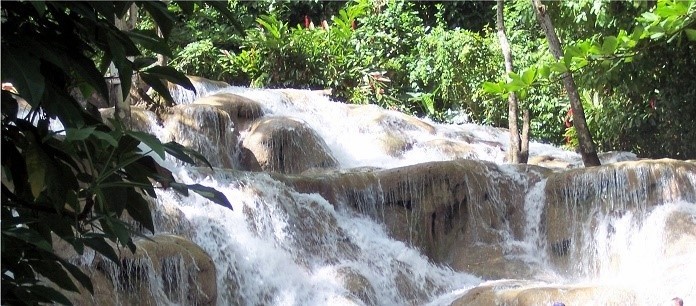 During the 19th century, the Dunn family owned a property in the area of the falls, and most probably from there, they got its name. Simply alluring place!