Bratislava Castle, looking over the historic core of the capital of the Slovak Republic is a landmark of this town and a National Cultural Monument that attracts the looks not only of the inhabitants of Bratislava, but also the large amount of visitors from all parts of Slovakia, Europe and the whole world.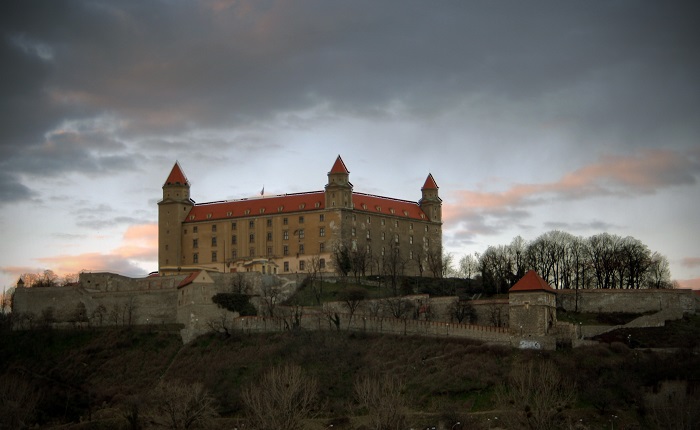 The massive rectangular building with four corner towers stands on an isolated rocky hill of the Little Carpathians directly above the Danube river in the middle of Bratislava. Because of its size and location, it has been a dominant feature of the city for centuries.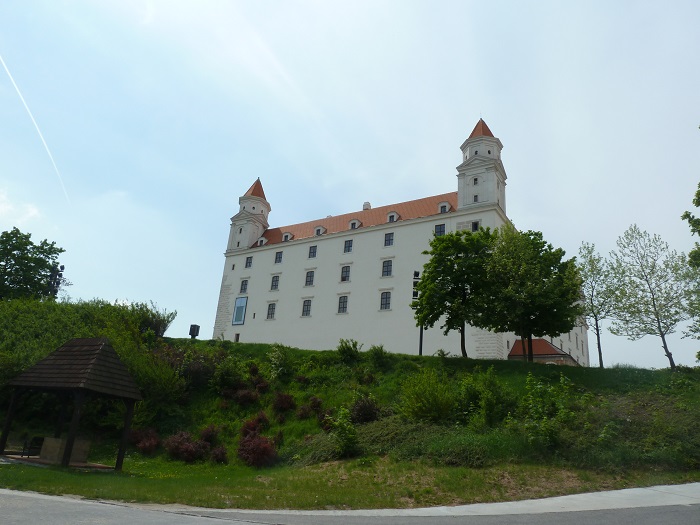 The Castle was an important fortified settlement at the end of the 9th century. The first written reference to Bratislava from 907 is related to this period. It mentions a battle between the Bavarians and early Magyars under the Brezalauspurc Castle. First, there was a pre-Romanesque stone palace in the 11th and 12th century on the castle hill.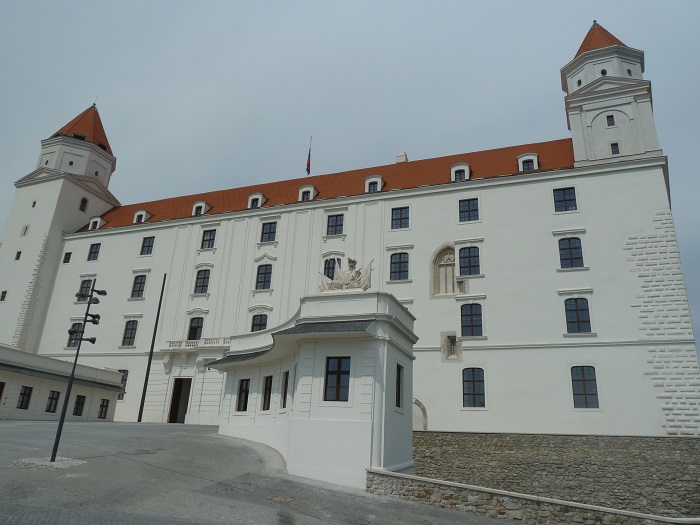 Generous reconstruction of the castle started in 1423 and the result of this reconstruction was a Gothic castle referred to as a Sigismund`s castle. Reconstruction of the castle called the Pálffys reconstruction was carried out in the period of the fading Renaissance style.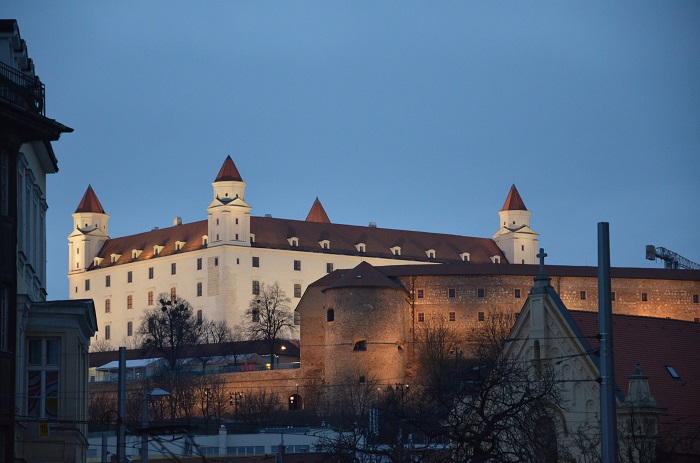 The last stage of historic big building alterations of the Bratislava Castle was accomplished by Maria Theresa. Then, it was no longer a fortress, rather a residence and a representative place. She had a new palace (so-called Theresianum) built along with several other buildings and added new french gardens.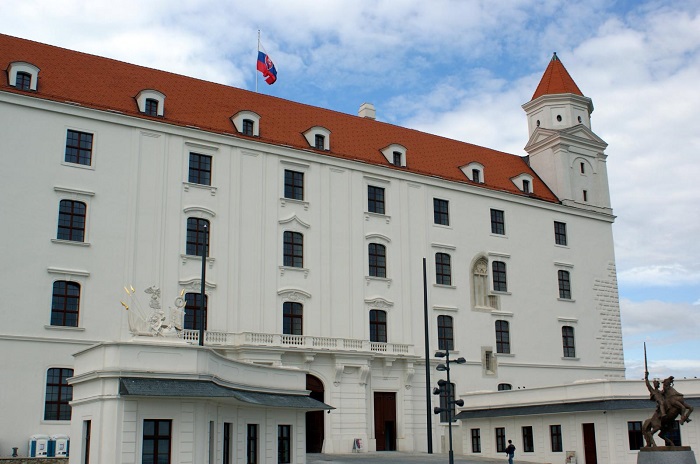 In May 1811, a devastating fire burst out in the castle. Nothing was done with the massive ruins of the burnt castle palace for the next hundred and fifty years. Reconstruction of the castle place was finished only in 1968.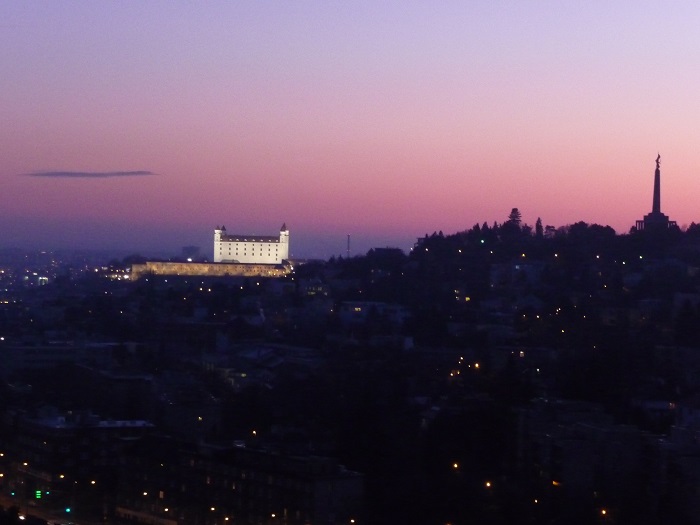 The castle site includes: Castle building (The Palace), Entrance gates (Sigismund Gate in the southeast – the best preserved original part of the site, built in the 15th century; Vienna Gate in the southwest – built in 1712; Nicholas Gate in the northeast – built in the 16th century and Leopold Gate) and some other buildings.

Since 1968, the castle has been housing exhibitions of the Slovak National Museum and at the same time its rooms have been used by the National Council of the Slovak Republic (today the National Council of the Slovak Republic) for presentation purposes. It still houses the museum and the presentation rooms for the National Council of the Slovak Republic and for the president.