Aukštojas Hill is a small hill which is considered to be the highest point of the Republic of Lithuania. Located in the Medininkai Highlands of the Vilnius Region, in the eastern part of the small Baltic republic, its elevation is measured at 294 meters (964 feet) above the sea level, and it is surrounded by the Migūnai forestry, which features a grove of pine trees.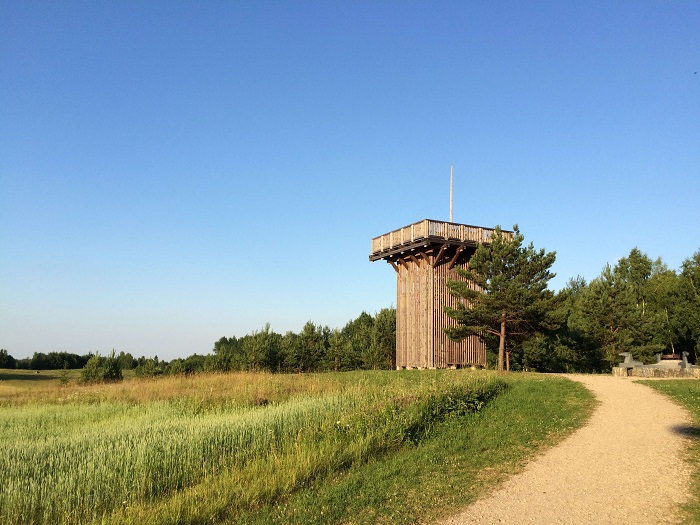 The flat terrain of Lithuania that is quite characteristic for the country, is somewhat hilly in this part, as the glacier that covered the entire area and country has left all kind of sediments like boulders, gravel, sand and pebble in its edges, and made the hill to be one of the highest points, in addition to some other surrounding hilly peaks.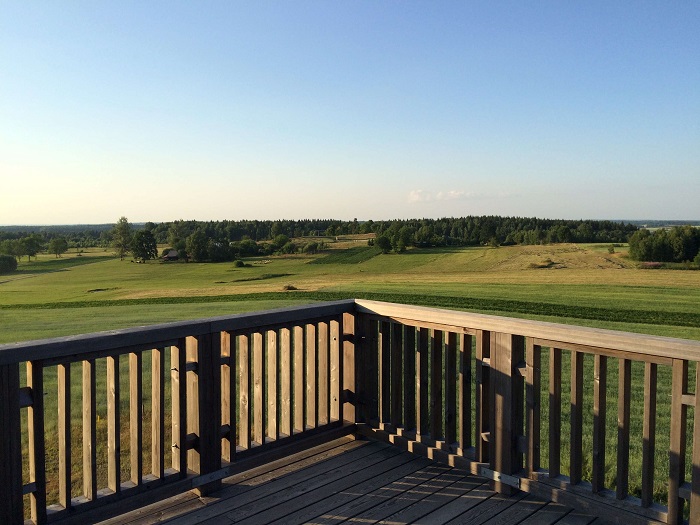 As a matter in fact, this powerful glacier and its waters polished the surface of the Medininkai Highlands making it fairly flat and clear of any hills or gullies, which makes the overview quite amazing and uninterrupted. At the peak there is one boulder stone that has the name and the height carved on it, right at the highest point, and there is also an observation tower which allows visitors to climb and get the mesmerizing Lithuanian landscape view.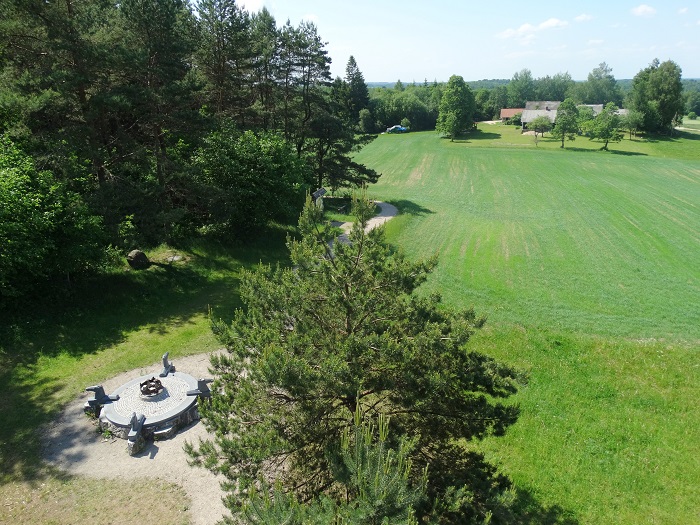 The name for the hill comes from the ancient Lithuanian mythology, where Aukštojas was one of the most important deities and considered to be the creator of the world. Nowadays, the area is turned into a tourism and culture site, excluding it from the scope of the country's agricultural land, where various projects and artistic events are being held.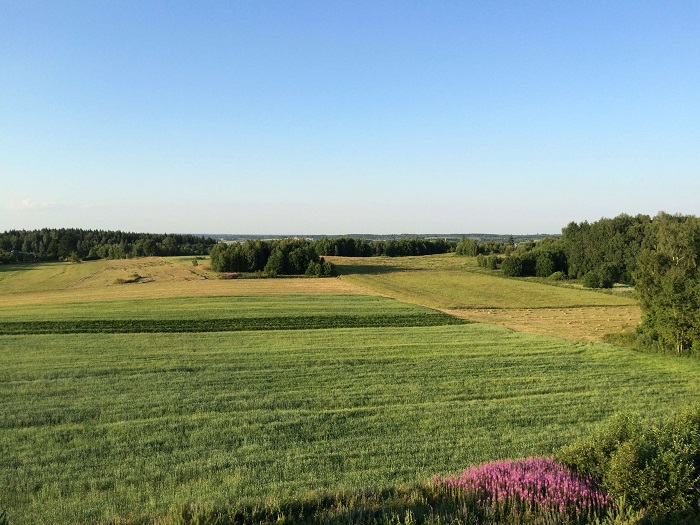 In conclusion, Aukštojas Hill is a real proof that a country as small as Lithuania can turn any not so significant piece of land into a touristic site which will attract visitors to come and be able to witness the great vastness of the Lithuanian highlands.