The Augrabies Falls is a cascading waterfall that is located on the Orange River that flows also through the Augrabies Falls National Park in the Province of the Northern Cape, within the Republic of South Africa.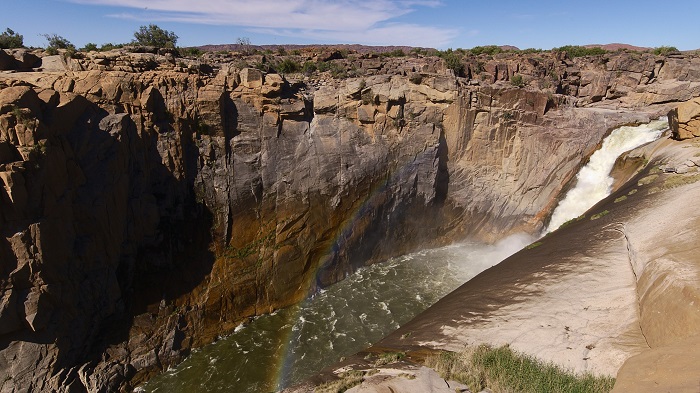 The official height of Augrabies is measured to be 56 meters (183 feet), although some sources are stating that the height is some 146 meters (480 feet), even though this is from the base of the canyon to the top of the walls from where the waterfall plunges.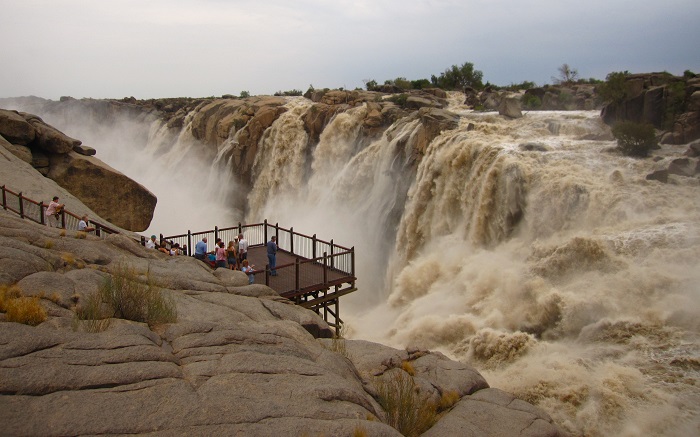 As a matter in fact, the waterfall is formed where the river leaves a plateau formation of resistant granite, falling down to a plunge pool that gives a strong and scary feeling of power during the rainy season.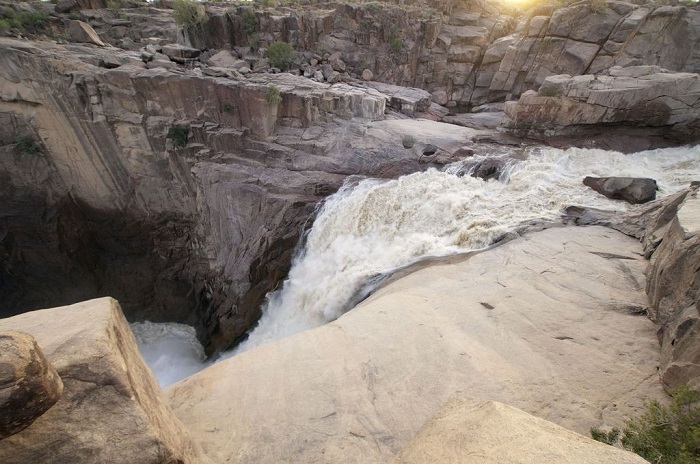 During the dry season, as there is not a lot of water within the river, the waterfall is not a powerful as it is previously, where the highest ever recorded water falling down was during the 1988 floods when it was measured to have some 7,800 cubic m (280,000 cubic ft) of water.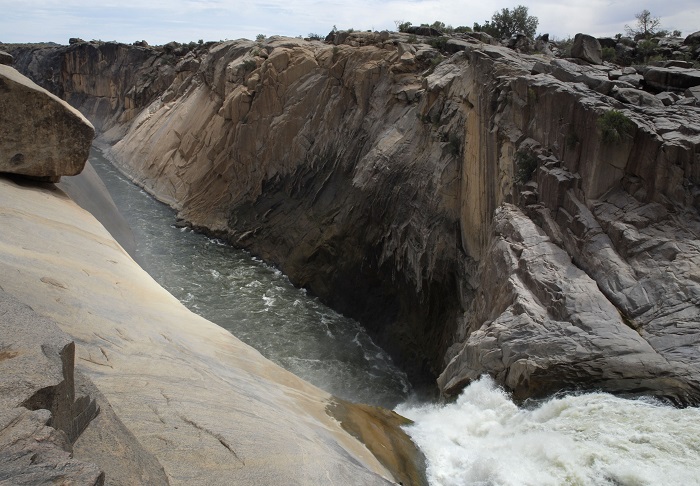 Still, if one is not mesmerized by the forceful power the waterfall emits, the gorge will definitely create a jaw-dropping awe as it is 240 meters (800 feet) deep and 18 km (10 mi) long.

There is a viewing platform from where every visitor is always welcomed to come and gaze upon the Augrabies Falls which simply never fails to amaze even the most difficult to amaze person. A true natural gem from the Northern Cape that is sometimes well hidden.