Atlantis, The Palm is a luxury hotel resort, themed on the myth of Atlantis, and it is located on the artificial island of Palm Jumeirah in Dubai, the United Arab Emirates.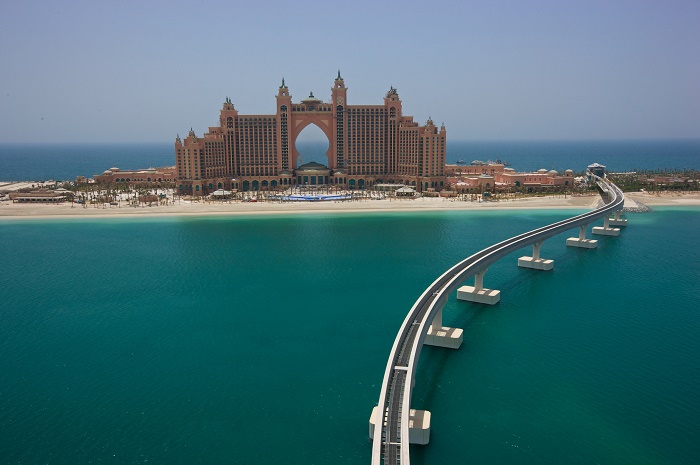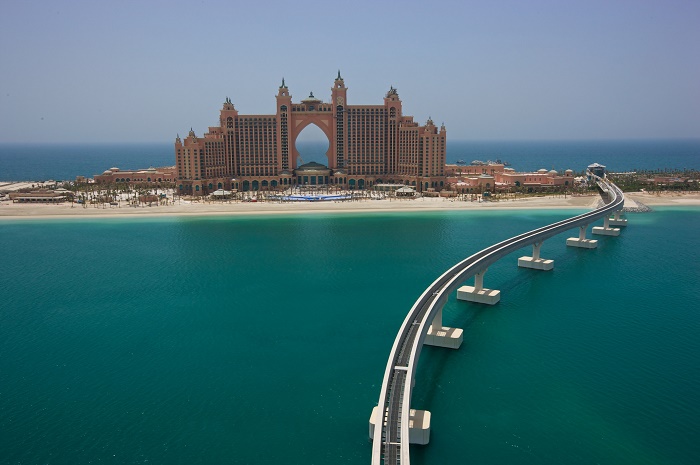 As the construction of the palm island began in 2001 and the hotel began to appear on the maps, the Atlantis Hotel now is the second of Kerzner's Atlantis resorts, where the first one was built in the Bahamas. Having 1,539 rooms, the construction of the resort ran relatively quickly, having begun in 2006, and it had only one minor setback in 2007, when a fire ravaged the new lobby.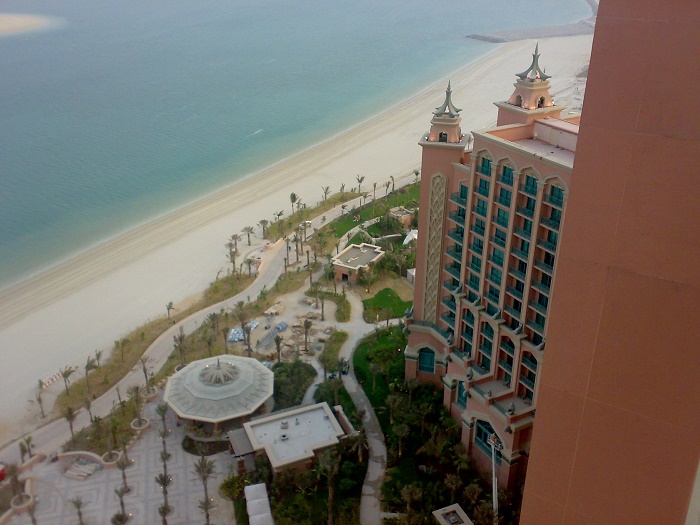 There are two accommodation wings of the building, East and West, also referred to as the Royal Towers that are actually the beginning point of the structure, both linked by the Royal Bridge Suite.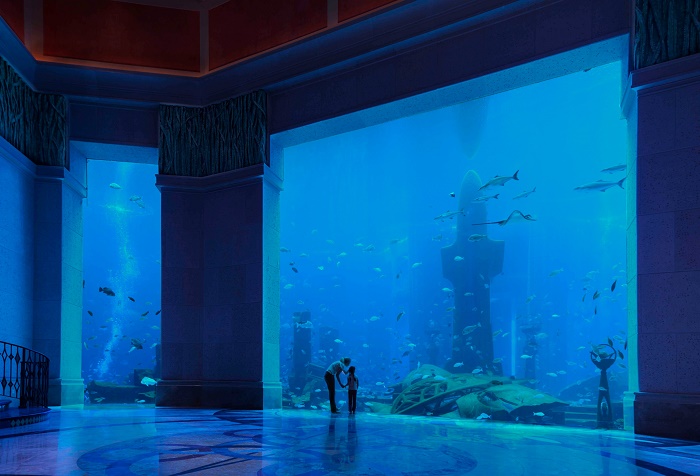 The amazing grand lobby is located below the Royal Bridge Suite, and it is more like a rotunda with green roof, which is accessed from the north side, and with its 23 floors, the highest point is reaching 93 meters (205 feet) above the sea, making it visible from the beginning of the artificial Palm Jumeirah and even from far away in the Persian Gulf.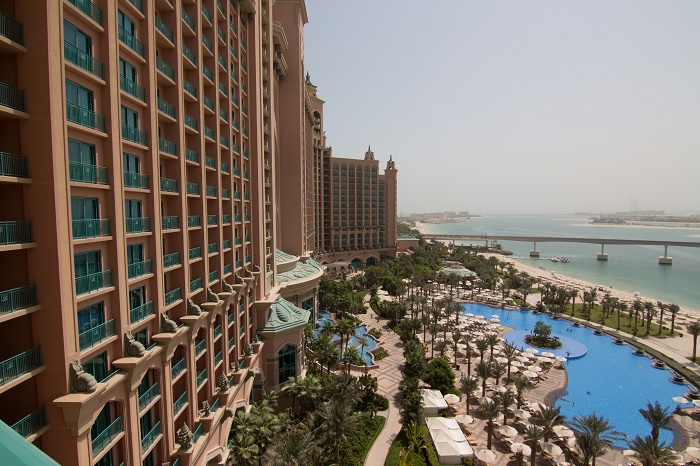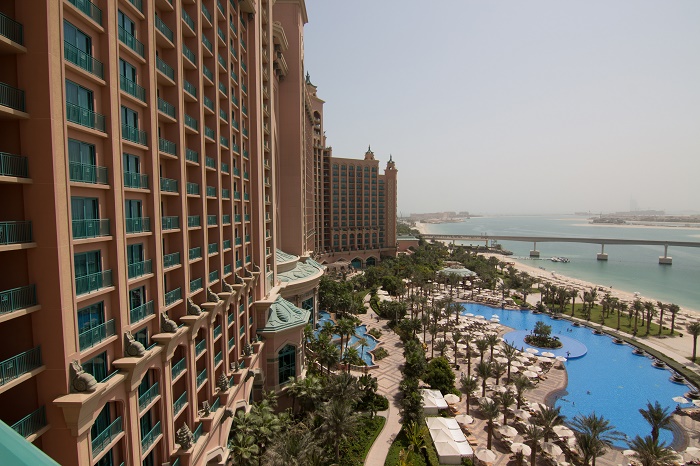 In addition, to make the resort more attractive, not only with its luxurious and great rooms and suites, there are also the Aquaventure Waterpark, located on the right side of the building, the Lost Chambers Aquarium that is themed with the lost world of Atlantis that features ancient ruins, the Dolphin Bay which is one of the most sophisticated dolphin habitats in the world that allows people to interact and swim with the amazing creatures and other activities.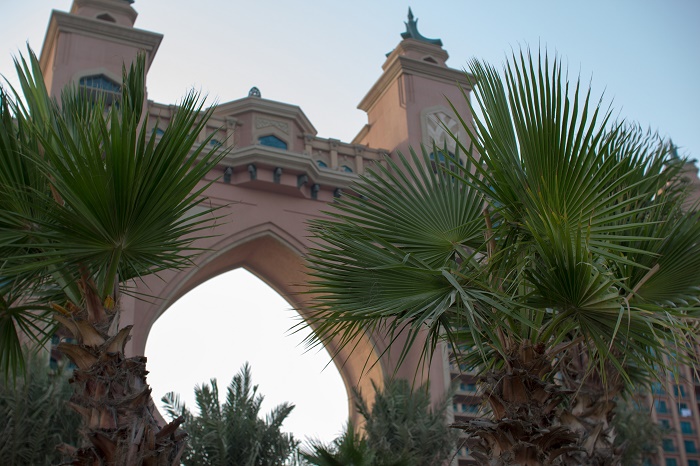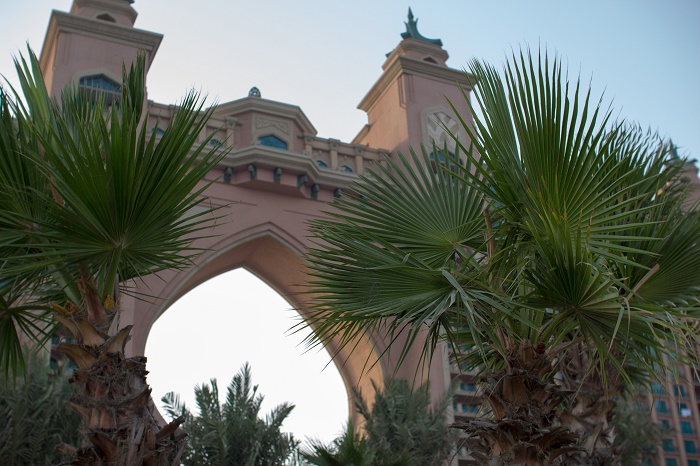 In addition, people can also swim with the sea lions, or take a PADI Dive Course which can offer quite the inspirational experience in which one is able to swim with more than 65,000 marine species. Nonetheless, this grandiose and monumental structure in its architectural style includes not only modern, but also Arabic elements, and the luxury can be seen everywhere around the complex.