Two Lovers Point, also known as Puntan Dos Amantes, is a historic cliff line site that overlooks the Philippine Sea, located on the unincorporated and organized territory of the United States, the Territory of Guam.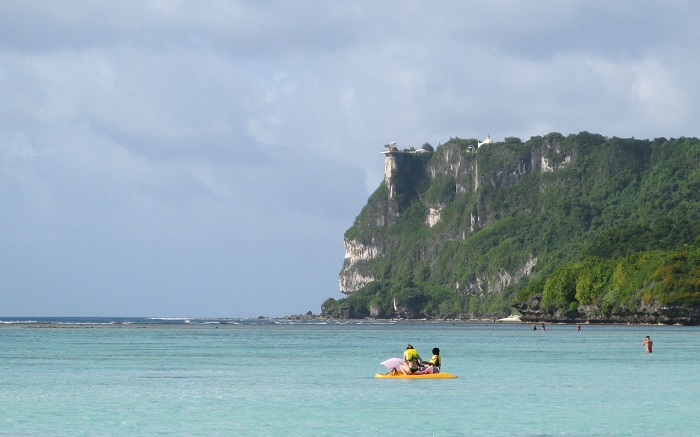 As it is a place where one can soak the island's beauty, culture and history, it is the place of an old Chamorro legend. When Spain ruler Guam in the past, there was a proud family that was living in Hagåtña, the capital city, where the father was a wealthy Spanish aristocrat, and the mother was the daughter of a great Chamorro chief.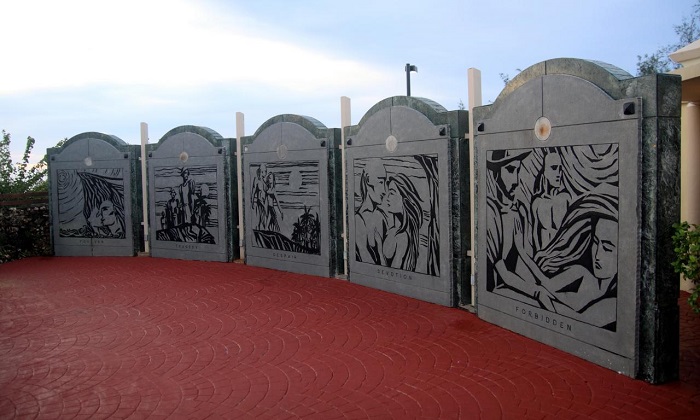 They arranged a marriage for her daughter to a powerful Spanish captain, however, when the girl discovered this, she was so distraught that she ran from Hagåtña all the way to the north of Guam until she found a secluded and peaceful shore. There she met with a young warrior from a modest Chamorro family, but when the girl's father learned that they are in love, and meeting at a certain place, he demanded for her to marry the Spanish captain.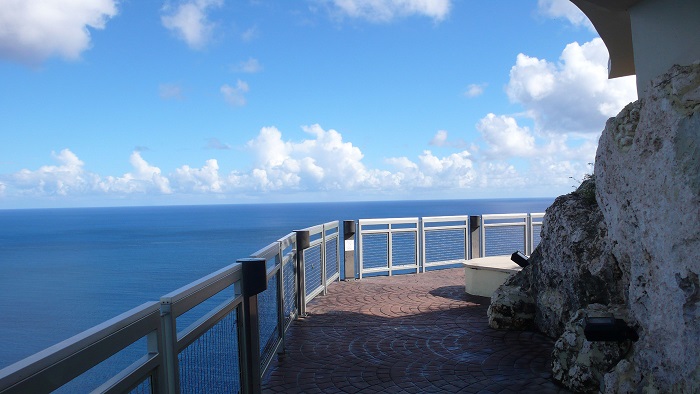 One night, when the two lovers met once again on a high point, there were soldiers who followed them, and as they could not run away, they knotted their long black hair, acting as if the were entirely alone, kissed, and leaped over the long, deep cliff into the roaring waters below. Until today, this place remains as a great symbol of love, and it is frequented by more people than any other attraction on the small island.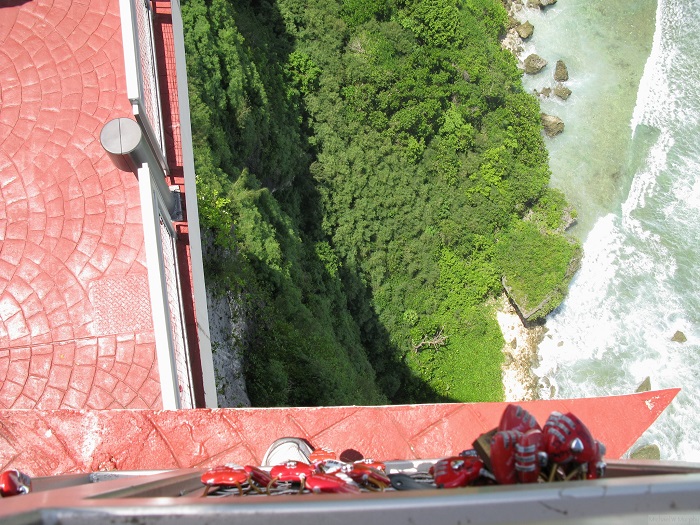 As the cliffs rise up to 112 meters (368 feet) above the sea, the Two Lovers Point offers views of both, the eastern and western sides of the island. A simple, but great story that shows how two people can fall in love and won't allow someone else to ruin their love.