Sun Cruise Resort & Yacht is a hotel resort on a coastal riff in Jeongdongjin on the east coast of South Korea. It is a tourist destination known for having the best view of the sunrise in Korea, Sun Cruise Resort & Yacht is the world's first on-land cruise themed resort.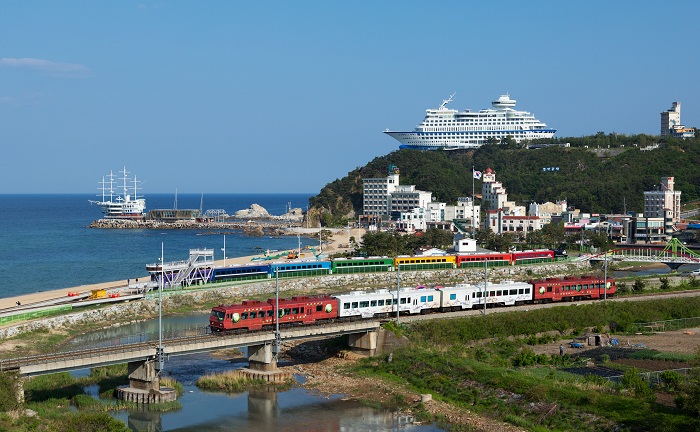 Designed in the image of a cruise ship, notably the Royal Caribbean International Sovereign Class, the hotel is 165 metres (541 ft) long and 45 metres (148 ft) tall and overlooks the beach resort.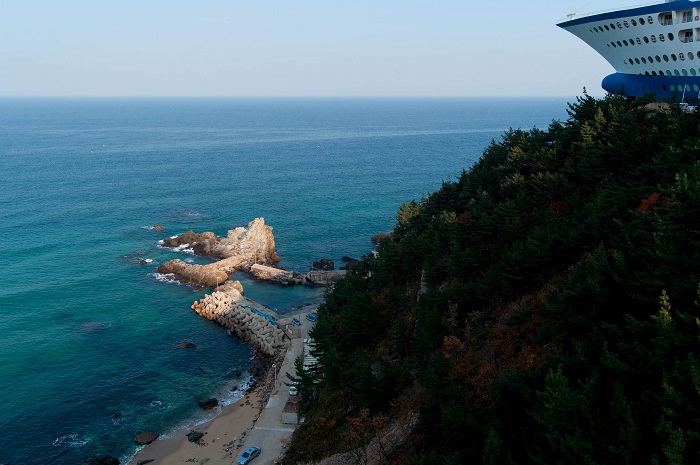 Built at the top of a large cliff, the hotel looks out over the sea and gives the impression that a cruise ship has run aground. The town of Jeongdongjin is known for its views of the sunrise and sunset over the Sea of Japan (East Sea) and is itself a tourist destination.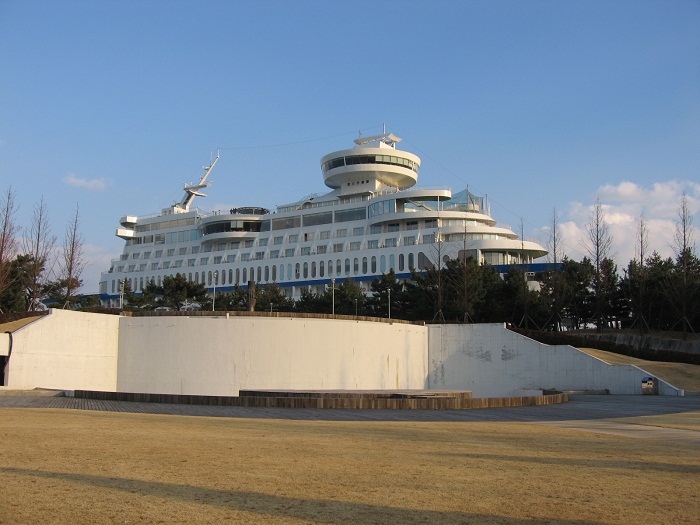 This has been further enhanced by the construction of the hotel, with its unusual design making it one of the most popular attractions in the country.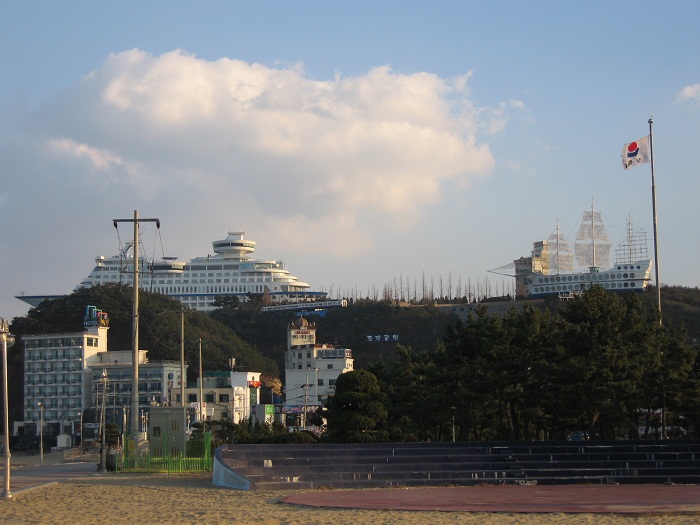 With its 211 rooms, which include bedrooms and apartments together with six function rooms (for seminars and workshops) and six restaurants, the whole resort gives the visitors a panoramic view of the horizon and the very famous sunsets.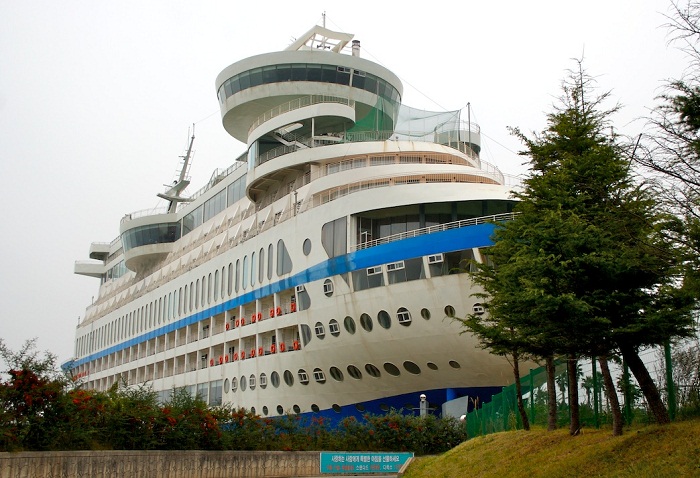 The experience to be even bigger, the resort has installed speakers throughout the hotel from which there are sounds of crashing waves. The resort opened in 2002 as a way to give tourists, who didn't have the money to go on a cruise, the experience of being on one.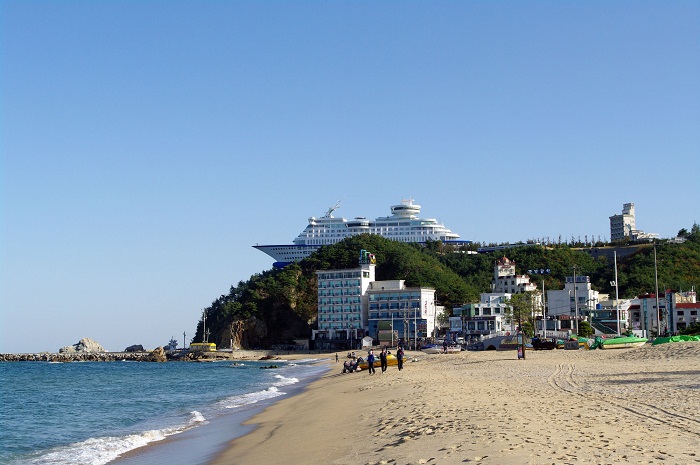 The resort also contains a park located adjacent to the hotel. Prominent within the landscaped gardens are "The Hands of Promise", two giant hands rising from the ground, along with a variety of other sculptures. There is also an observation area with a glass floor suspended above the sea, an exhibition hall, and a lake.