The Sri Mariamman Temple is the oldest Hindu agamic temple that can be found in the small sovereign city-state of the Republic of Singapore.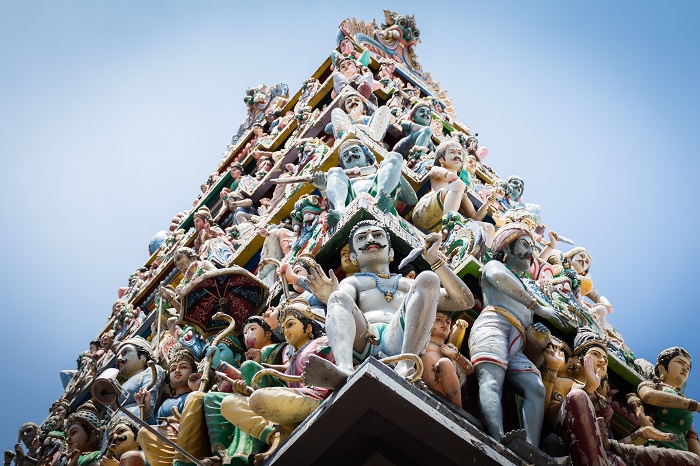 Located in downtown Chinatown district, the Sri Mariamman Temple is built in Dravidian style, and serves to the majority Singaporeans of the Hindu faith. The temple was built to honor the Goddess Mariamman, the deity of disease and protection, and originally was erected in 1827 by the Indian trader Naraina Pillai from Penang.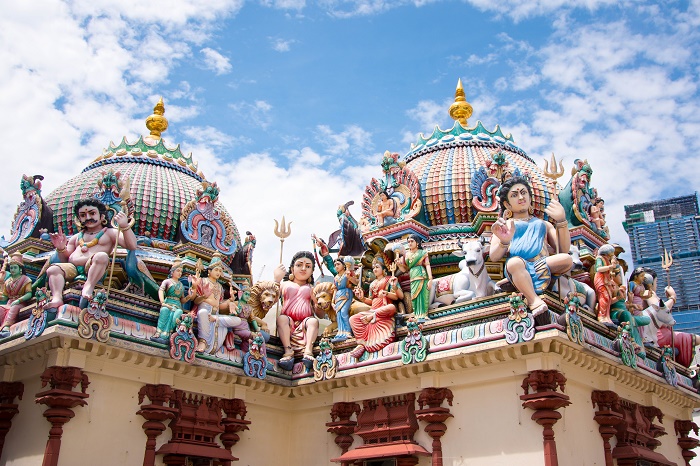 Later in 1862, the temple goes under modification, and even though there were several renovations ever since, the temple that we see today has not been changed at all. During the colonial era, the temple was a center of Hindu communal activities and served as the registry of Hindu marriages, as then being the only authorized temple in the country to formalize Hindu unions.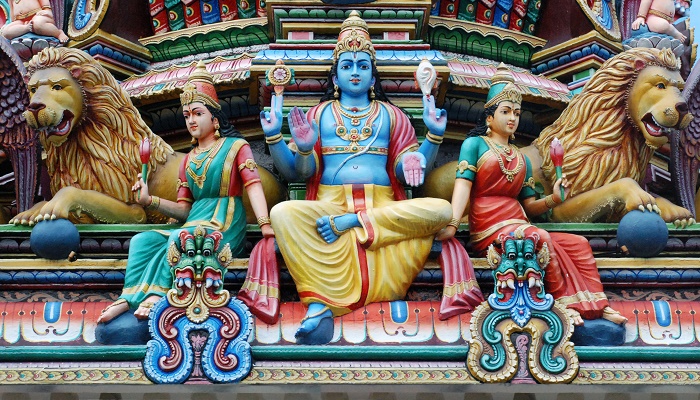 It must be mentioned that in 1831, the temple grounds were expanded when private land was donated to the temple, and even the event was recorded on a stone tablet which still stands in the temple.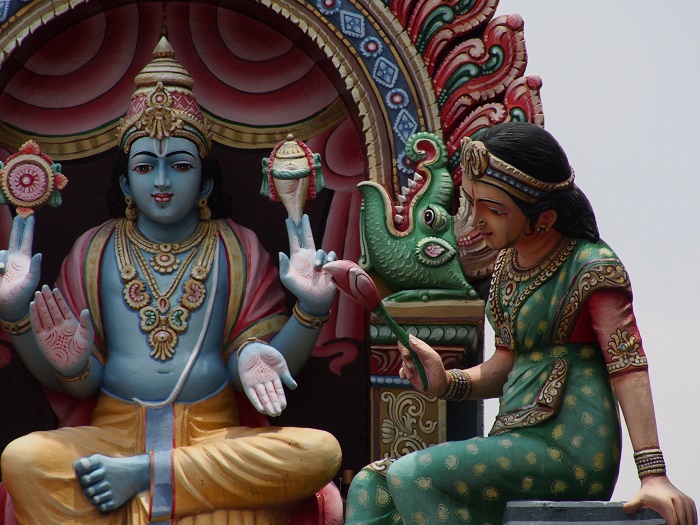 The entrance tower that was built in 1903, also known as gopuram, at first was only three-tiered, as well as slimmer and less richly embellished when compared to the current tower, which is six-tiered and it was built in 1925.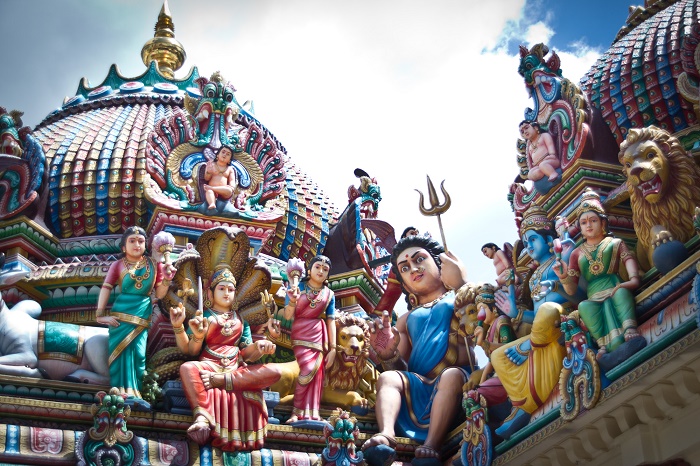 The impressive ornate and elaborate detailing is simply breathtaking to all those who are seeing a Hindu temple in person for the first time, and there are very beautiful sculptures of deities, mythological beasts and other beings all around the temple.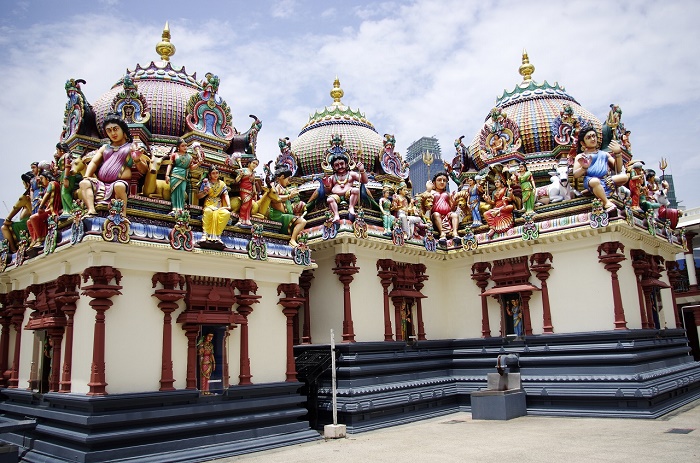 Serving as a National Monument of Singapore since 6 July 1973, there are plenty of visitors who would like to see this majestic Hindu masterpiece, especially during the Thimithi Festival whose highlight is a fire walking ceremony in which people stride barefoot over a bed of blazing coals.