The Royal Palace of Foumban is one of the oldest still standing structures in the history of the African continent, located in the town of Foumban, within the West Region of the Republic of Cameroon.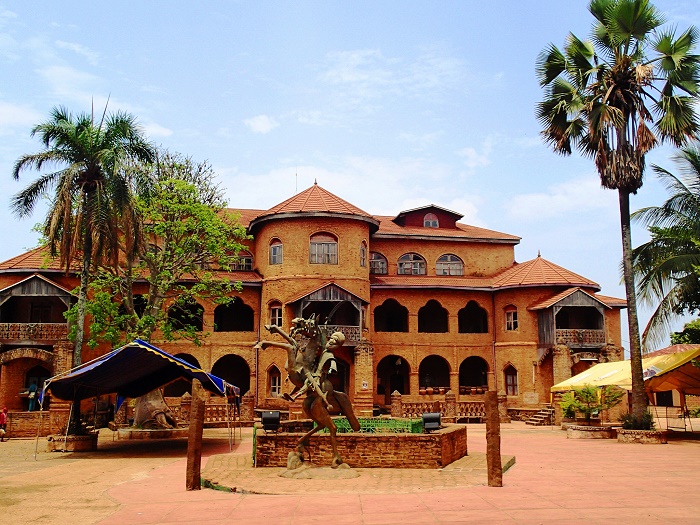 Throughout the history, there were only Sultans, who are Kings, living in the interesting Palace, the earliest one dating from 14th century. Built during the reign of the Kingdom of Bamum, which was a pre-colonial West African state, nowadays still serves as a seat for the Sultan who is the 19th ruler of the Bamoun Dynasty.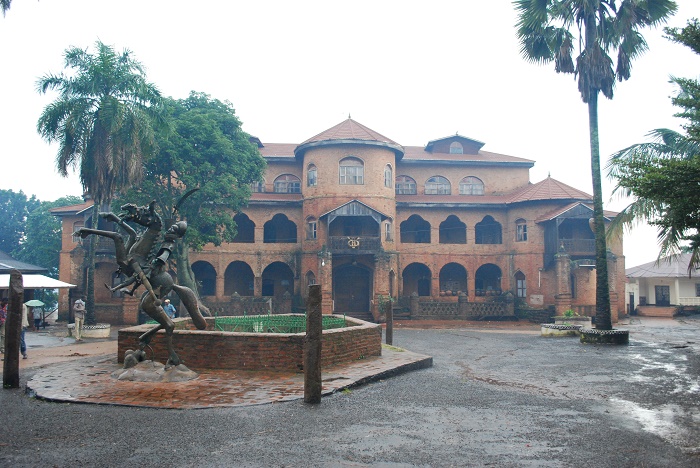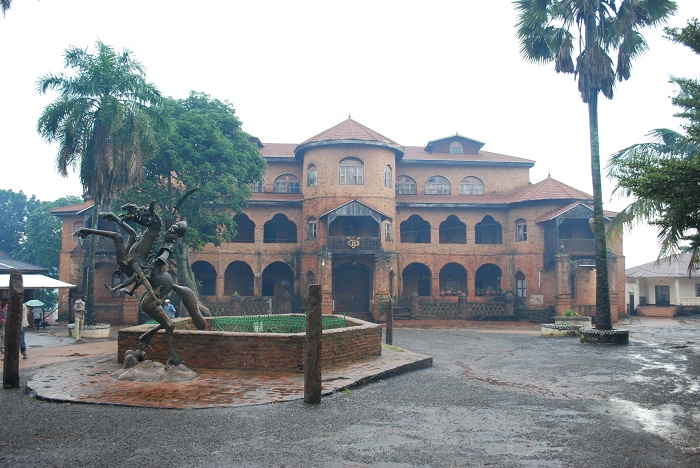 Due to the importance the building has, in 1917 the Royal Palace of Foumban was renovated after which the belongings of the Sultan were arranged and kept within the palace's grounds as a tourist attraction.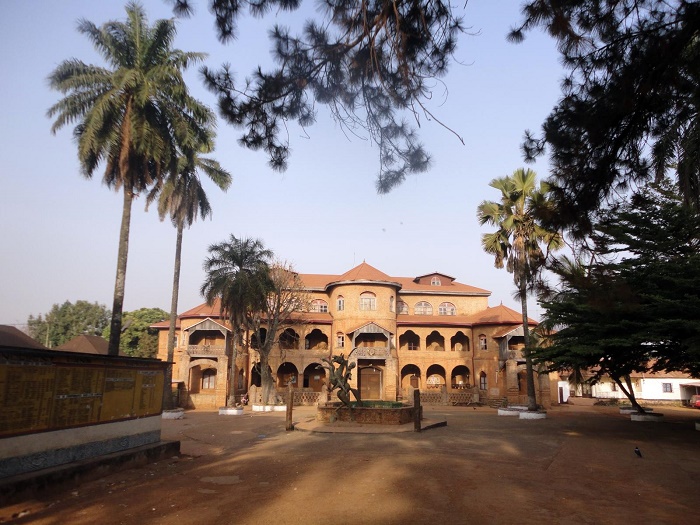 Some of the major important things found in the palace include a multitude of royal gowns, arms, musical instruments, statues, jewellery, masks and colorful bead-covered thrones carved in the shapes of the men who sat on them and seat of power for the Bamoun people.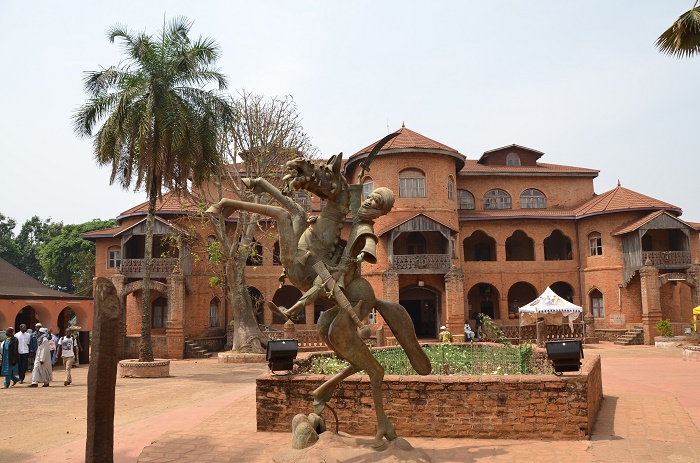 Nevertheless, the palace is notable for the red natural brick used for the construction of the palace which features three floors. There was a fire in 1913 which burned down the palace, and the then-King Njoya ordered for a new one to be build, with the same design, finishing it in 1922.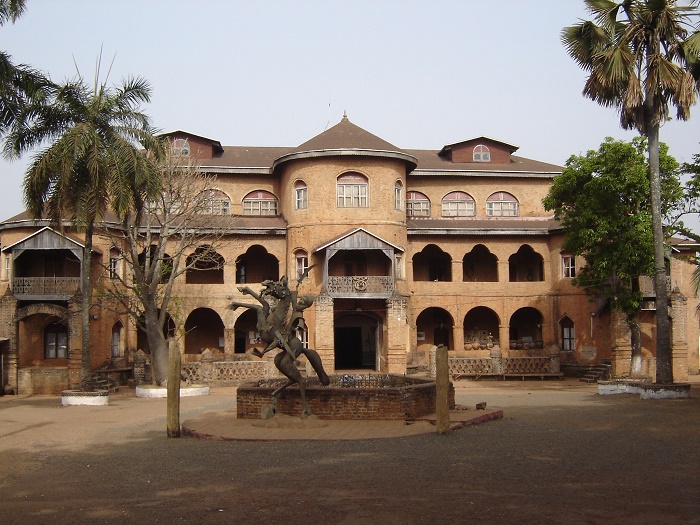 Basically what was built then we see today, where in front of the building there is a small hexagon fountain surrounded with flowers and plants, where as next to it there is an equestrian statue of one of the sultans that once ruled the Kingdom.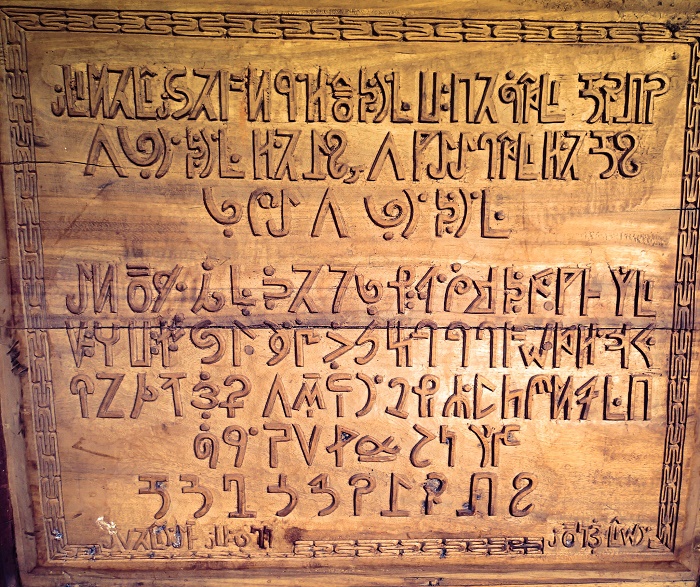 The entrance is a turret tower with rounded sloped roof, which has tympanum terrace, and there are additional turrets on the left and right corners of the palace, with other entrances to the building. There are two long arched terraces on the ground and first floor, however, the second floor is enclosed with ox-eye-looking windows, finishing with the roof on which two gablets can be found.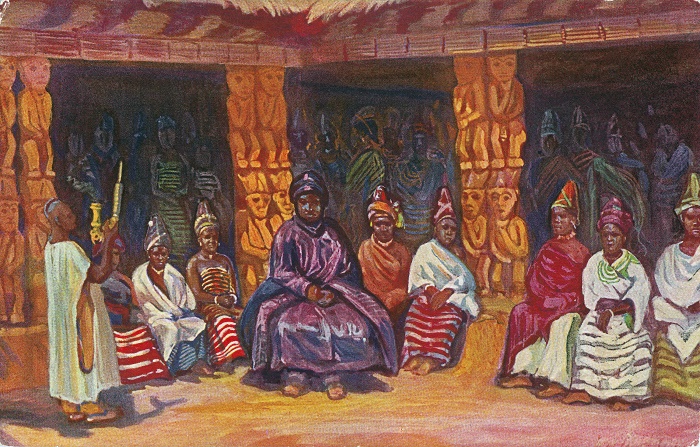 Definitely serving as an enormous monument for pre-colonial Africa, it is one of the most interesting landmarks of Foumban, which deserves better attention.