Nouméa Cathedral is a Roman Catholic Church, dedicated to Saint Joseph, and since 1966 it has been the official seat of the Archdiocese of Nouméa, in the capital city of New Caledonia.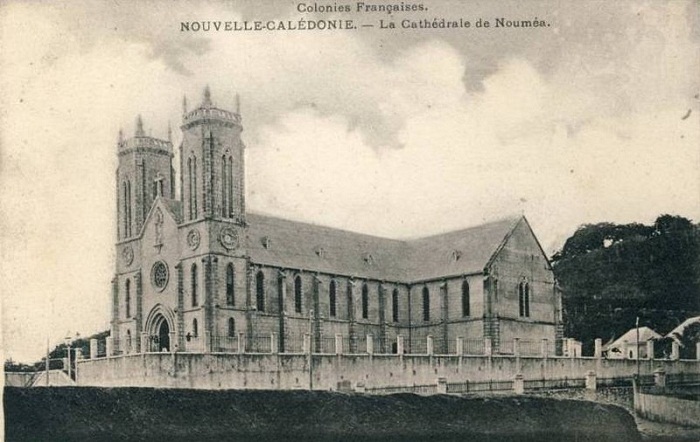 The Cathedral has been built in 1888, but it was said that the construction was between 1890 and 1909 by convict labour, making it one of the most famous landmarks of the collectivity's capital. The Cathedral ground plan has a Latin cross shape, making it 56 meters (184 feet) long, and the transept which is the transverse section 36 meters (118 feet) wide.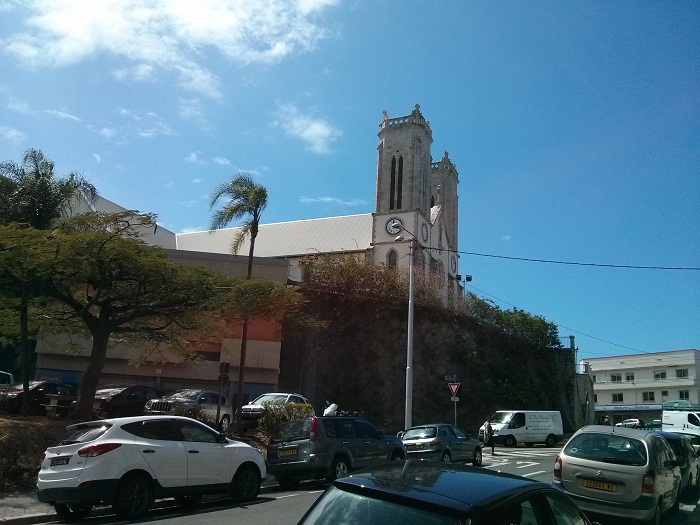 There are five bays with sexpartite ogival vaults for the nave, two straight bays and five polygonal bays for the choir, and from the exterior one can notice the two towers which are 25 meters (82 feet) high. The building itself is 16 meters (51 feet) tall, with some plans for the two towers to get spires, however, the idea was abandoned given the prevalence of cyclones.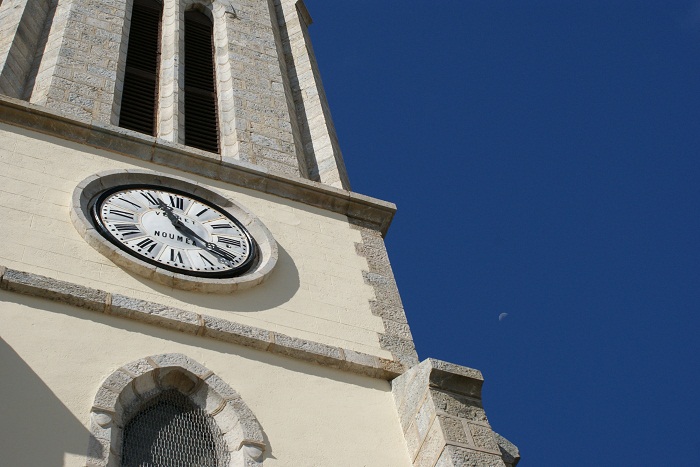 The two towers, the buttresses and the surrounds of the doors and windows are in dressed stone, which is something typical for the buildings constructed by convicts, while the other walls are made of rubble masonry mortared with lime.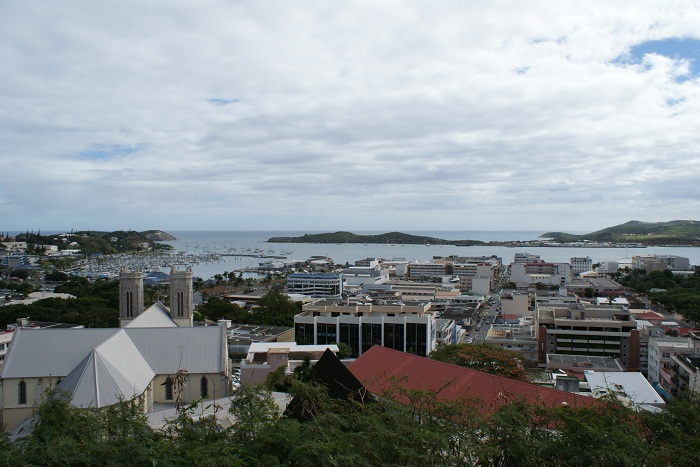 The most interesting details of the Cathedral are the 28 stained glass windows depicting various saints and Biblical figures. Overlooking the town, this gorgeous cathedral is with proof one of the best sites of the capital.