The National Martyrs' Memorial, better known locally as Jatiyo Smriti Soudho, is an important national monument that can be found in the district of Savar Upazila, within the capital of the People's Republic of Bangladesh, Dhaka. Honoring all those who sacrificed their lives during the Bangladesh Liberation War of 1971 which brought the independence of the nation, it is a great symbol for the Bangladeshi freedom which was won with great sacrifice.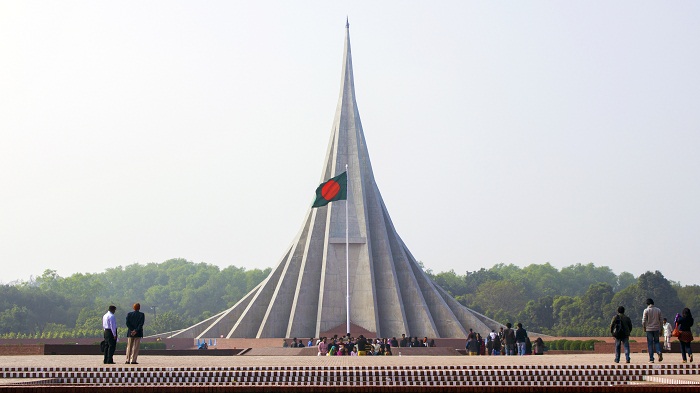 Considered to be one of the most beautiful monuments, at first the authorities wanted to built one since 1972. Following the selection of the location, land development together with roads that will lead to the monument, the construction finally began in 1978, when the project of the Bangladeshi structural engineer and architect, Syed Mainul Hossain was chosen.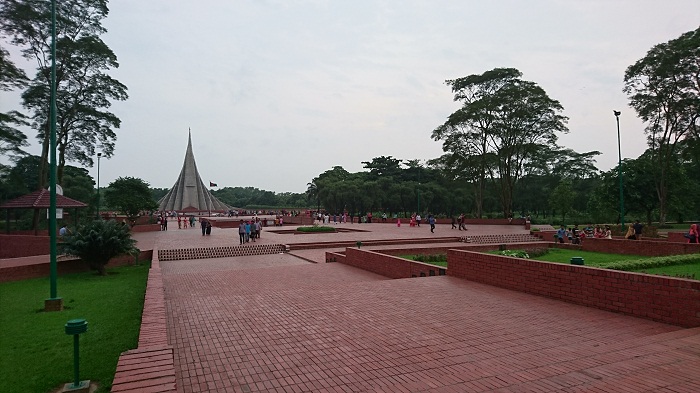 From the 57 sent projects, Hossain's proposal was definitely one of the most interesting ones, as it features 7 isosceles triangular pyramid shaped walls, where the central one is the tallest, while the outermost ones are the shortest in height but widest in span.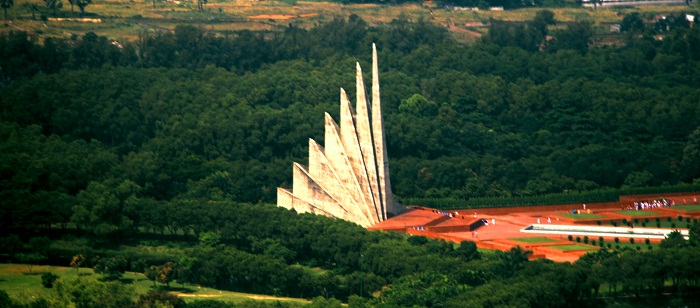 As the structure is moving towards the central, highest prism, the walls gradually change their aspect ratio. The highest measured point is at 46 meters (150 feet), with the entire monument standing in front of an artificial lake in addition to the several mass graves.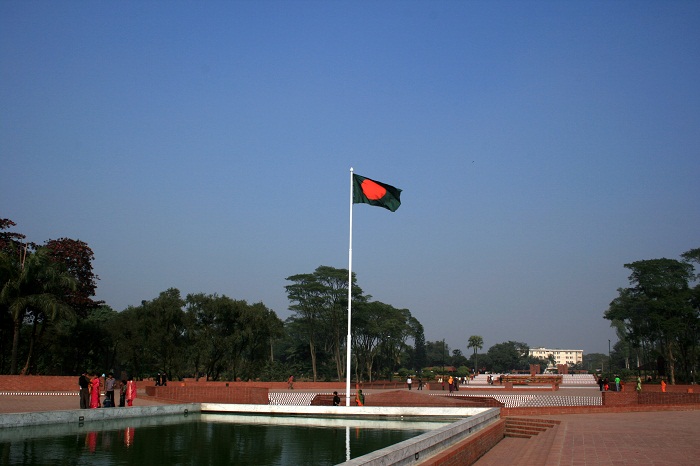 Each and every of the seven pairs of walls are representing a different point of Bangladeshi history, such as the Language Movement, the Election of United Front, the Constitution Movement, the Education Movement, 6-point Movement, the Mass Uprising, with the most important, Liberation War.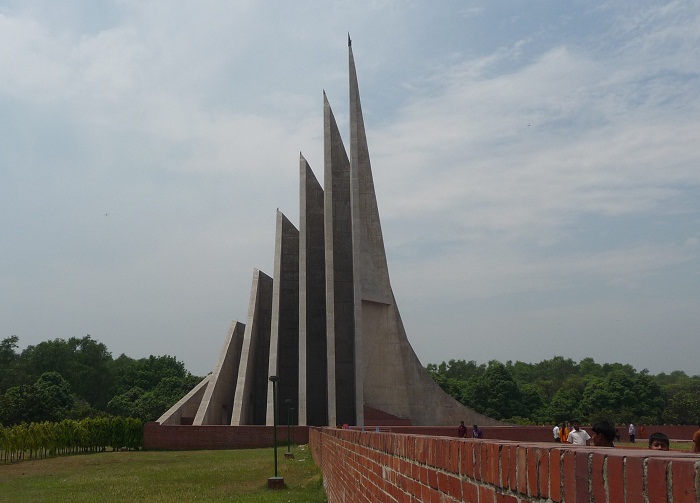 Spread over an area of about 34 hectares (84 acres), the entrance is through a gate which leads towards the memorial walking through different ups and downs of pavements to finally cross the artificial lake by a bridge. This was intended to symbolize the eternal struggle of the people for their freedom.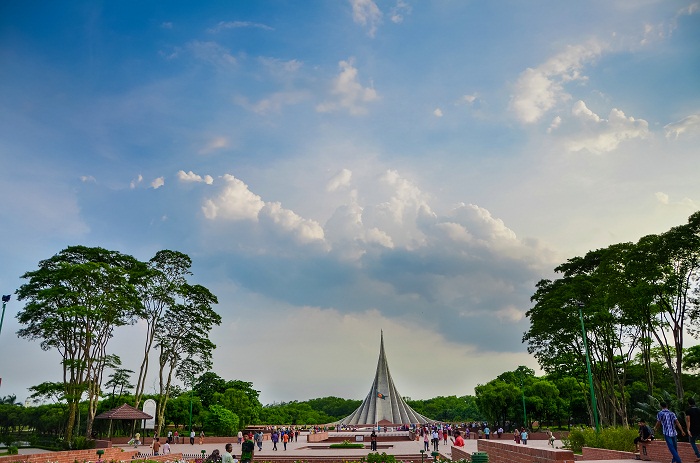 As the National Martyrs' Memorial was completed in 1982, it became instantly a big landmark for the entire country that can be easily recognized and nowadays, there are plenty of visitors of this Asian country who would like to get a glimpse of this alluringly beautiful masterpiece.