The Nabemba Tower, also known as Elf Tower, is an office skyscraper in Brazzaville, Republic of the Congo. At 106 metres and 30 floors it is the tallest building in the Republic of the Congo, as well as Central Africa. The tower got its name from the mountain Mont Nabemba, the highest mountain in the country, thus the tallest building in the country.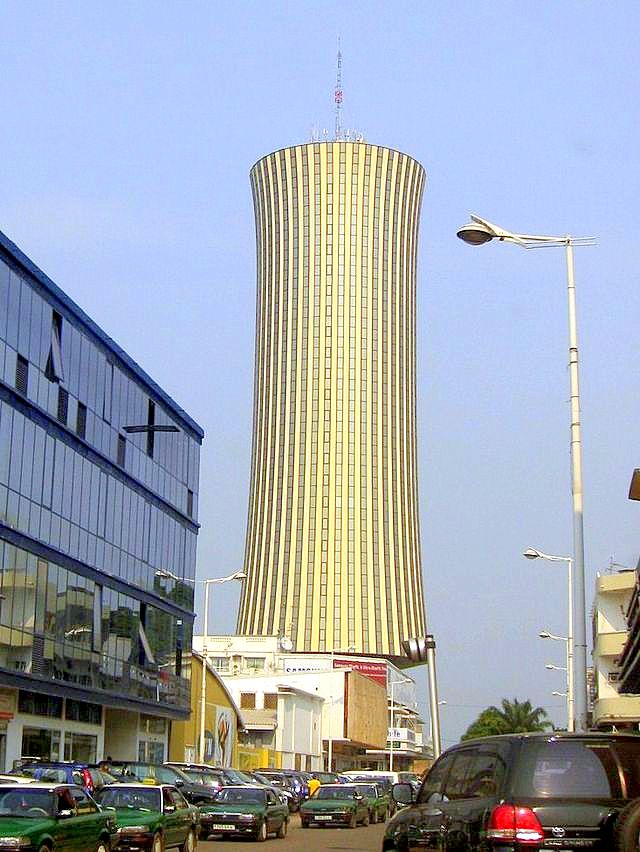 The tower was built with borrowed funds from the French oil company Elf Aquitaine. The tower was designed by Jean Marie Legrand during the government's five-year plan and was built between 1983 and 1986. Various ministries and charities' offices are housed in the tower, such as the African Self-help Development Initiative, the New Partnership for African Development, and UNESCO.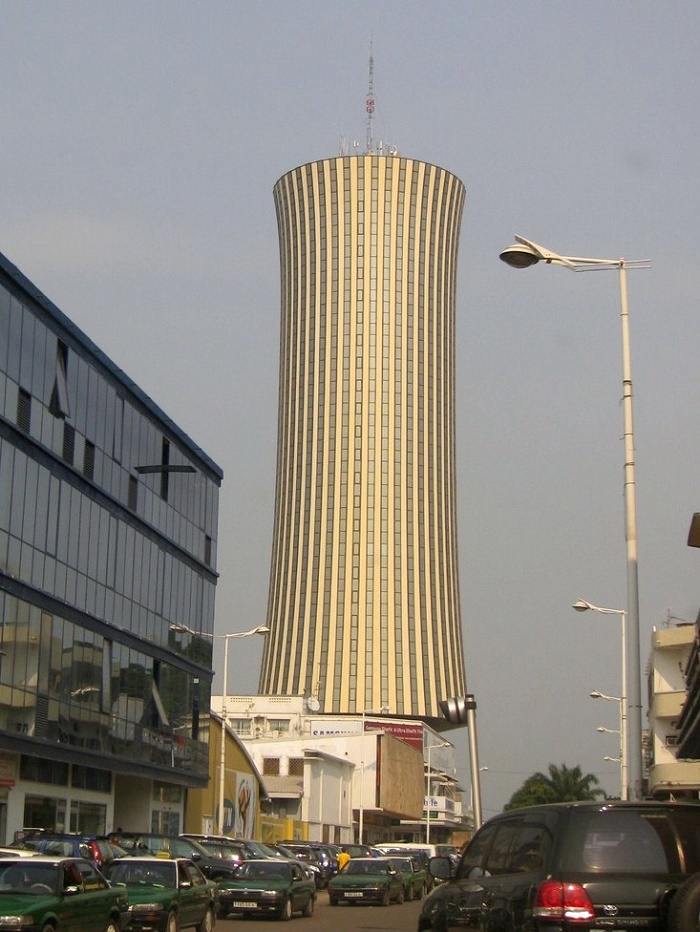 The tower is located directly on the Congo River in the south of the city, across from Kinshasa. Nabemba Tower was inaugurated by President Denis Sassou Nguesso on 3 February 1990.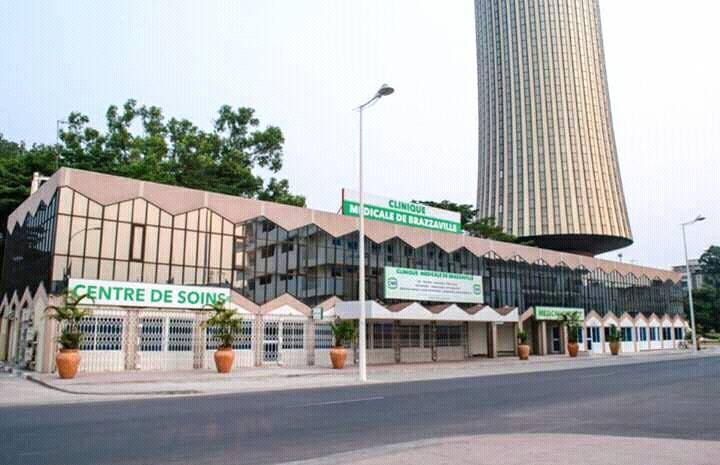 The shape of the Nabemba Tower is slender, the sides towards the middle and bent inwards so it makes a concave cylinder. The tower is based on a rectangular pedestal that forms the main core of the shape. The facade consists of vertical lines with glass and light concrete, which reinforces its narrow shape.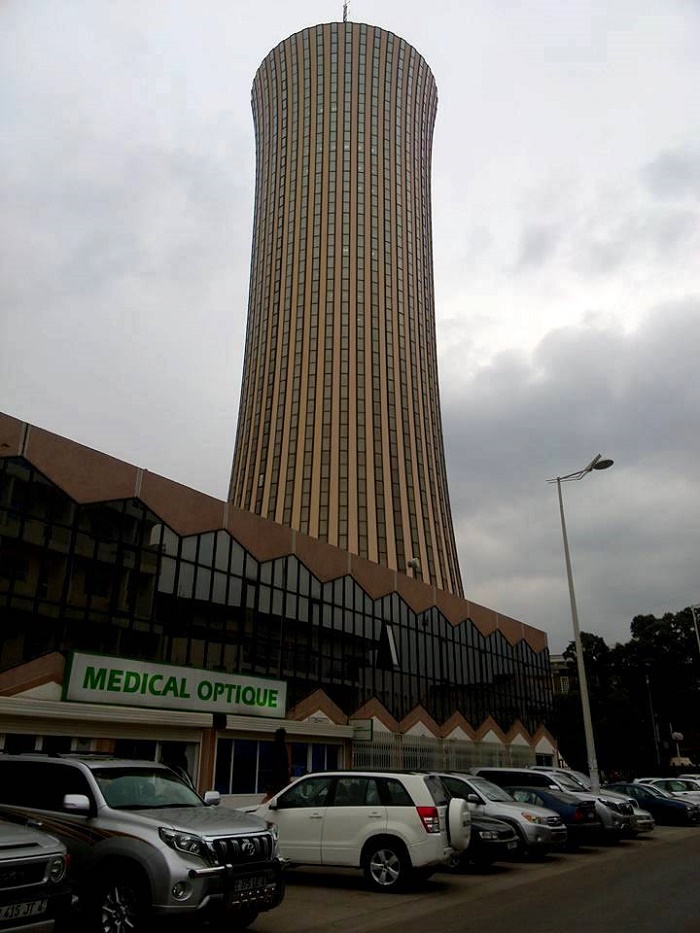 The floor plan, comprising the 6th to 27th floor, makes three concretic circles: in the middle there are elevators and technical facilities, then there are circular corridors, and finally these two rings are surrounded by an outer ring of offices, which are divided into segments by movable walls. The windows are sealed, but an air-conditioning system pumps cold air through a cooling system and regulates the temperature in the building.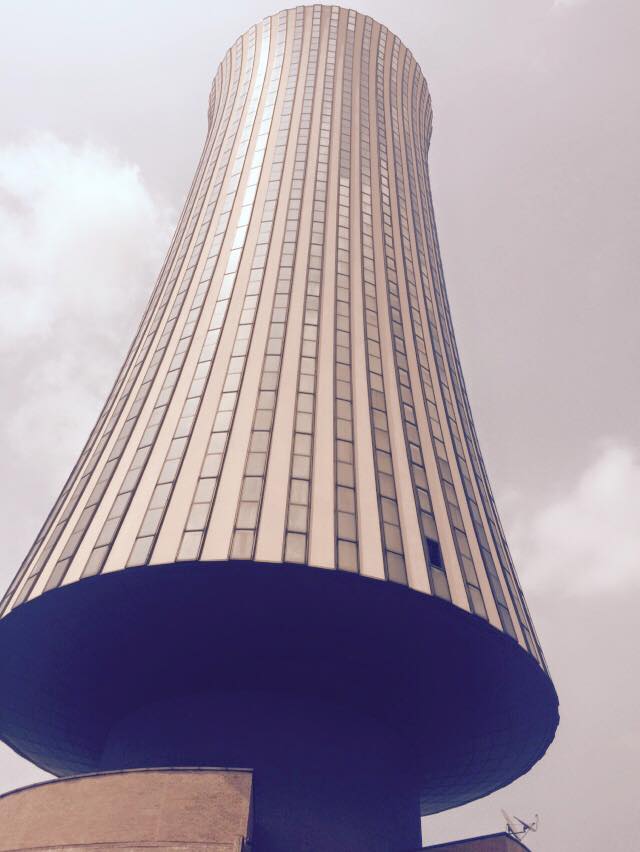 The tower had significant damage during the Republic of Congo Civil War in 1997, but when President Sassou Nguesso returned to power. However, the building was rebuilt at the exorbitant cost of £6,000,000 which was more than the entire initial construction cost, but maintaining the building costs £3,000,000.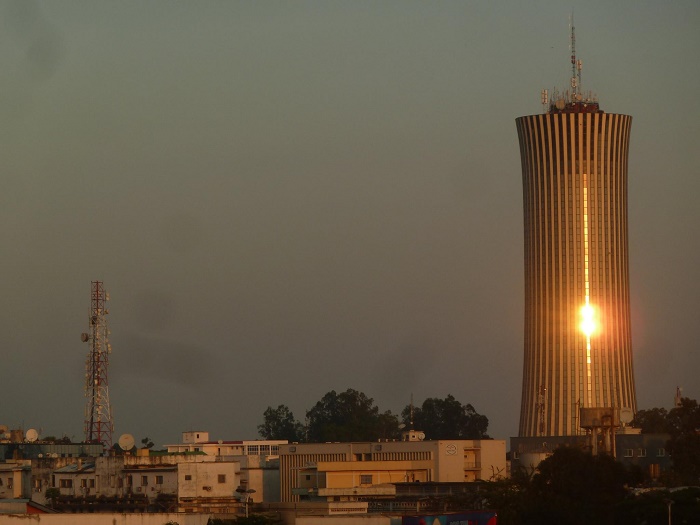 The local architect Norbert Mbila has said repeatedly that the tower is nothing more than "symbolic building which was built purely for prestige and it is neither necessary nor useful for such a poor country". He is actually right to say those things, but all in all the building is a marvelous masterpiece of architecture, which can compete for the best building ever built in Africa.