Kunsthaus Graz is a museum of art which was built as part of the European Capital of Culture celebrations in 2003, and as the name suggests, it is located in Graz, Austria.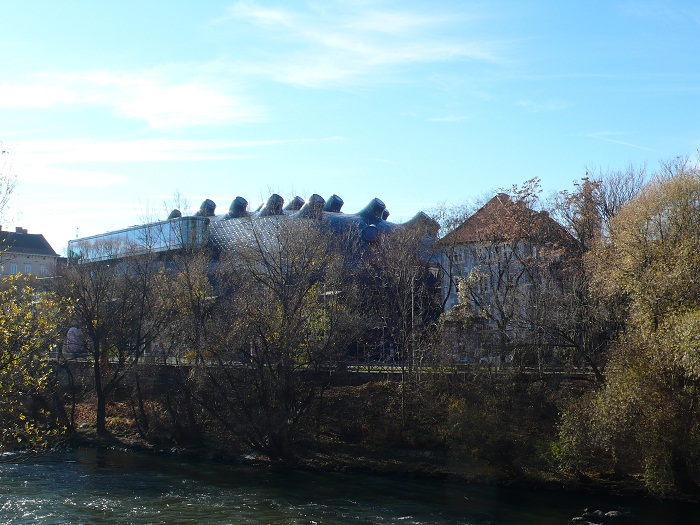 On the banks of the Mur River, it serves as a new architectural landmark of Graz, exhibiting contemporary art of the last four decades. The unusual form of the building, floats above the glazed ground floor like a bubble of air. Its soft forms fuse organically with the older buildings on the adjacent lots.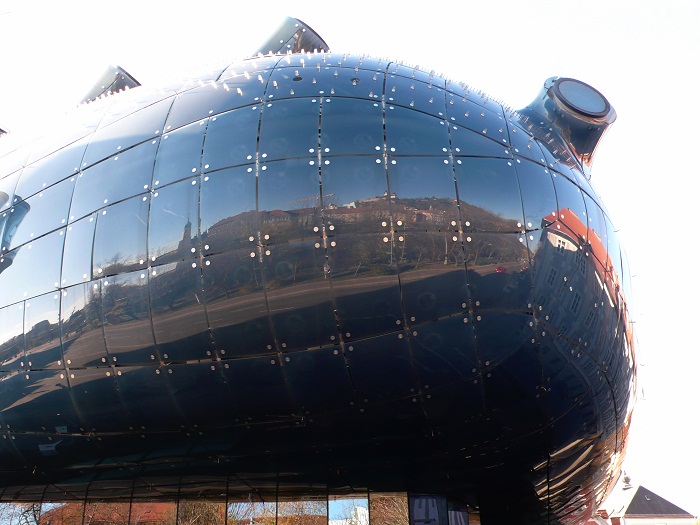 The nozzles, the prominent skylight openings sloped northward for ideal lighting, emerge from the plexiglass skin. The glazed ground floor is a meeting place for artists and art enthusiasts. It has two main entrances, one facing the Lendkai and the other the Südtirolerplatz.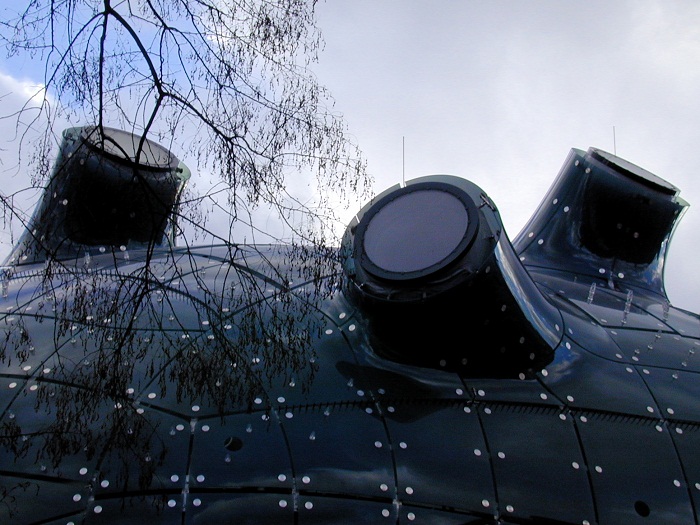 The people who are responsible for this interesting design are Peter Cook and Colin Fournier from London. They simply have created an impressive synthesis which unites their innovative design language with the historic setting of this urban district along the Mur River.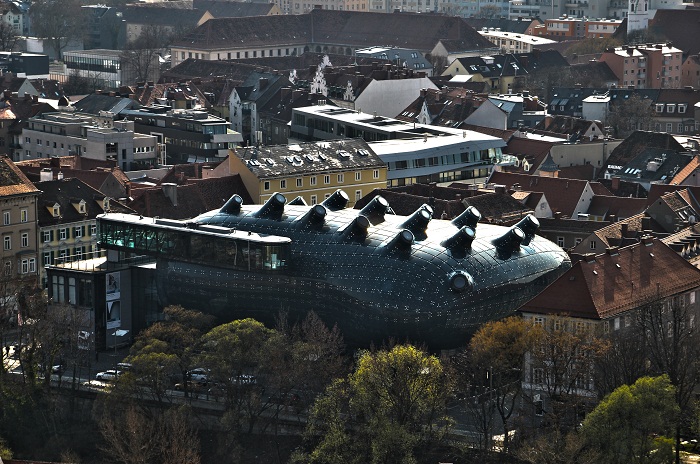 The exterior of the building is unique due to the use of the so called BIX façade which consists of the words "big" and "pixels", and represents singular fusion from architecture and New Media.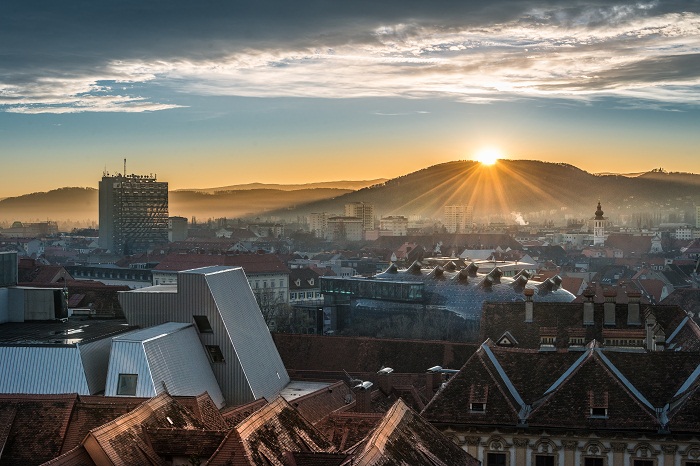 It is based on a concept of the Berliner architects realities:united. It is an acrylic glass skin of the eastern side of the building toward the Mur and city center and represents an oversize urban screen, which serves as an instrument for artistic productions. It is illuminated at night, which allures you to see not just during the day, but at night as well.