Karakul is a natural lake that is located in the Pamir National Park, which is part of the mountains that have the same name, the Pamir Mountains, within the Republic of Tajikistan. The lake is also known as Qarokul, which in Kyrgyz language means "black lake", and has a diameter of 25 km (16 mi).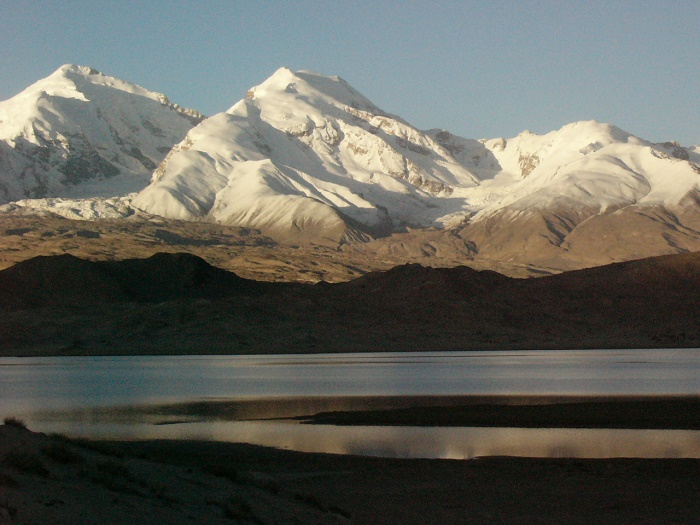 Spreading its waters in the Markansu Valley, which is one of the most driest place in Central Asia, it is also surrounded by high mountains that block humid air masses, not allowing the area to be high in humidity.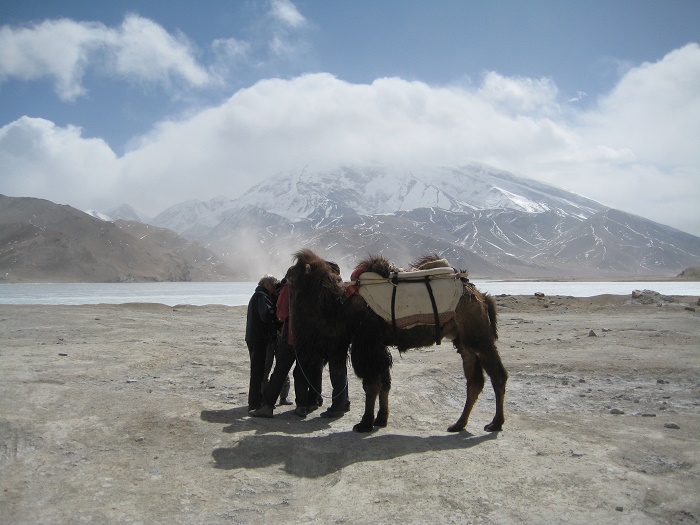 Being at an altitude of some 3,900 meters (12,795 feet) above sea level, Karakul is a deep, slightly salty water lake which is entirely frozen and forms a great white expanse when viewed from the village that has the same name on the eastern part of the lake.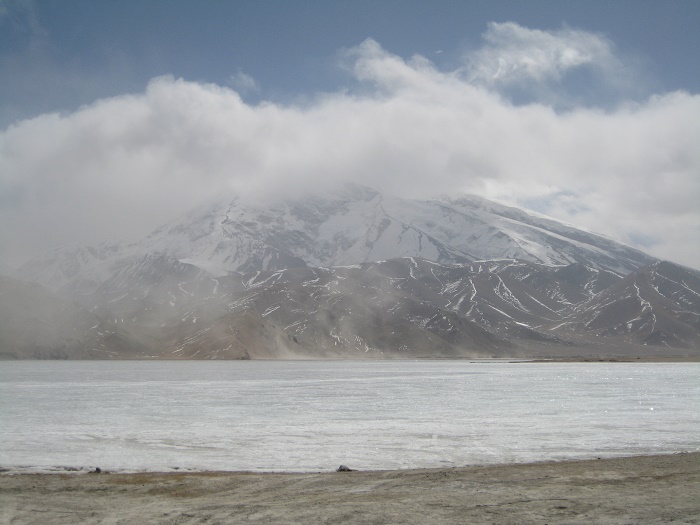 The village is inhabited mostly with a small community of Kyrgyz minority that survive mostly through nomadic herding of yaks, sheep and goats. During the summer months, however, the lake displays quite interesting green, turquoise, deep blue hues as a foreground to the permanent ice fields of the Pamir Mountains.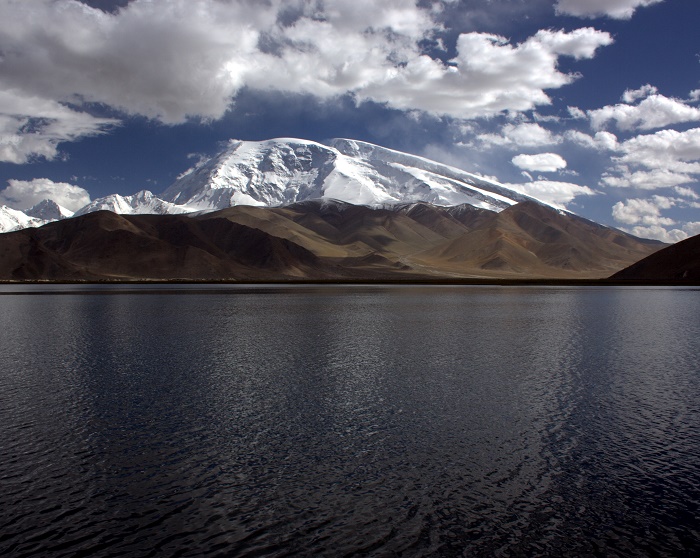 Thought to be created by an impact from a crater, it was previously called Lake Victoria, in honor of the English Queen, nonetheless, in 1920s got the name which is in use today. There is a peninsula that divides the lake into a smaller, eastern part, and larger, western part.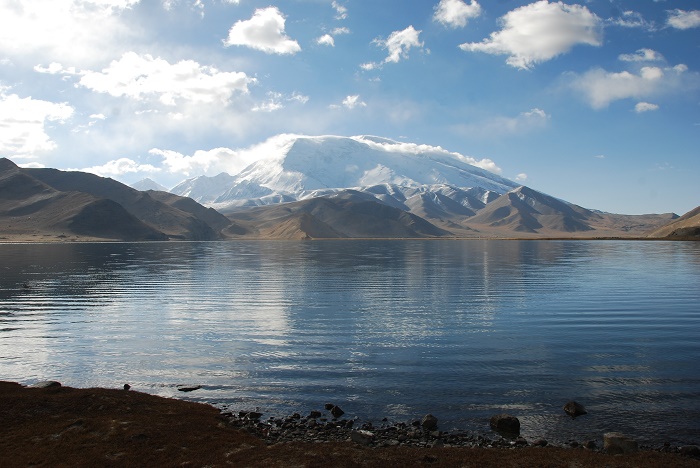 In addition, on the other side of the peninsula there is an island which is 8 km (5 mi) long and 4 km (2 mi) wide, that adds up to the divide the lake already has with the peninsula. The strait between them is around 1 km (0.62 mi). There are three rivers that flow into the lake, but lately there is no outflow which is making the water to be a bit salty.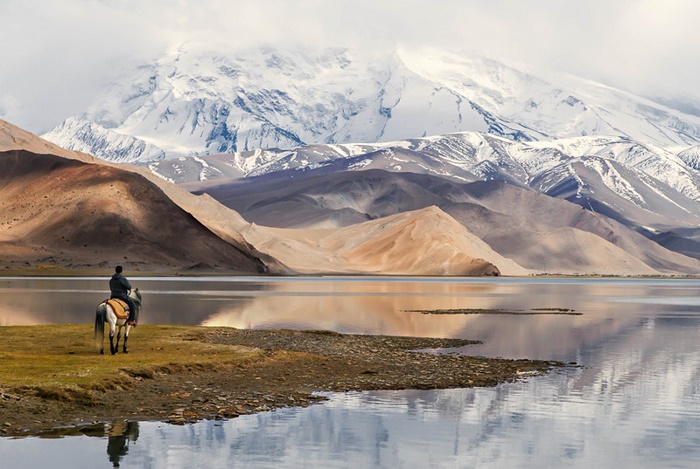 The salt mineralization is constantly increasing, and 1 liter (34 fl OZ) of boiled lake water would leave around 7 grams (0.25 ounces) of salt, which makes the water undrinkable and useless for watering. The fauna is not so different, where only migratory and some resident birds can be seen, whereas the aqua life is only consisting of the stone loach fish, which is native to Asia.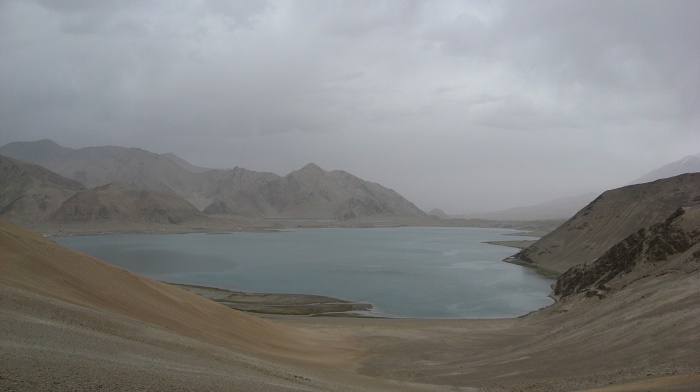 Popular among travelers, Karakul Lake is the hidden scenery of Tajikistan with only a small number of inhabitants that learned how to live in the surreal quietness of the nature the lake offers, together with the special aura of peace and serenity, which is irreplaceable.