The Hill of Crosses is an interesting and very unique site of pilgrimage, which is in the vicinity of the city of Šiauliai, within the Republic of Lithuania.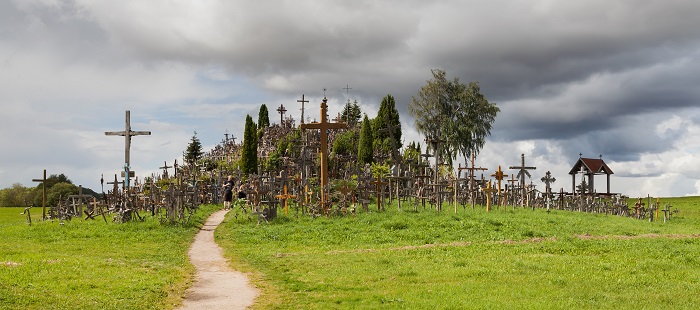 As it is one of the most legendary places in the country, nobody is certain when this practice has began, although there are some people who believe that the first crosses were placed on the former Jurgaičiai or Domantai hill fort after the 1831 Uprising, also known as the Cadet Revolution.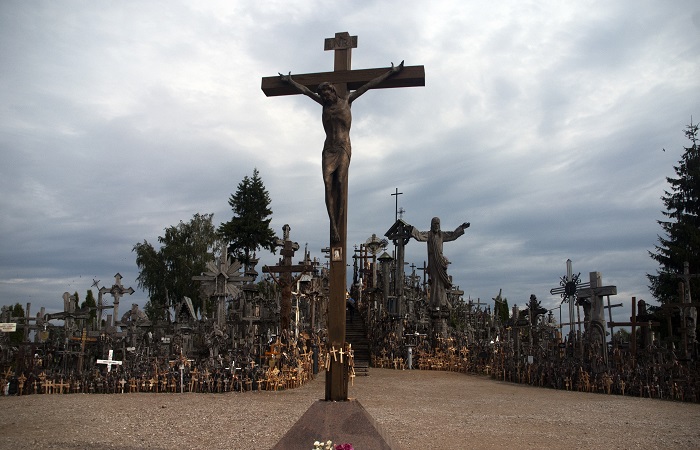 As families could not locate the bodies of the perished rebels who have been killed in the uprising, their relatives left crosses on the hill to commemorate their fallen loved ones. As it is estimated, there are some 200,000 crosses, carvings and shrines, all created from wood or metal that have passed through this small hill, and that number has been changing with the years.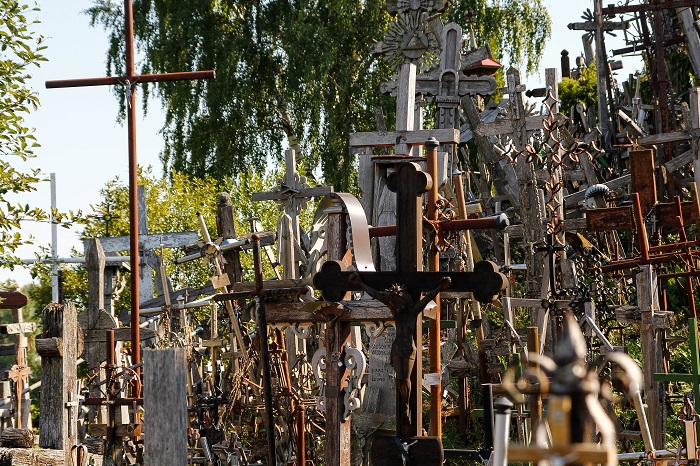 During the Soviet rule of Lithuania, the hill was somewhat bulldozed and encircled with barbed wire, however, the Lithuanians risked their lives and freedom to express their national and spiritual fervour by putting more crosses on the hill. The last time, in 2006, there were counted over 100,000 pieces.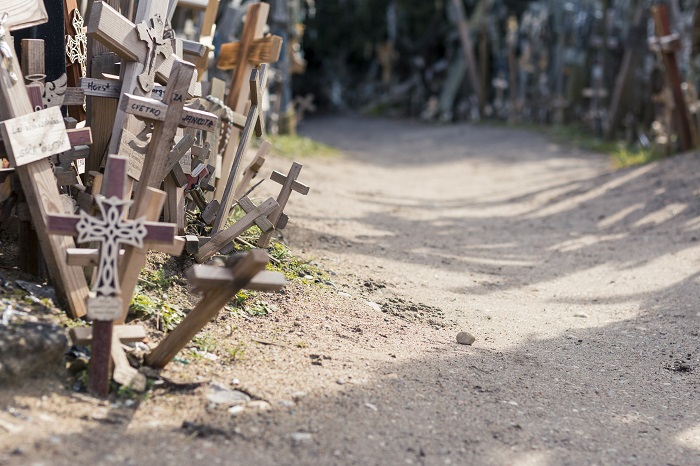 One interesting feature is the inscribed stone with the words of the Pope John Paul II where he says "Thank you, Lithuanians, for this Hill of Crosses which testifies to the nations of Europe and to the whole world the faith of the people of this land".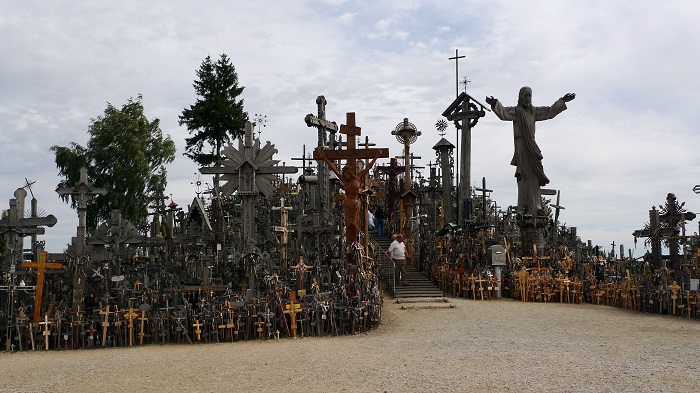 Definitely one of the most recognizable places in the small Baltic republic, the Hill of Crosses shall continue to arise as a spiritual place that shall continue to give hope and faith for freedom and salvation to all those visitors who are getting there.