Dulce Nombre de Maria Cathedral Basilica is a religious structure which stands on the same place where once stood the first Catholic church in the downtown area of the capital city of Hagåtña, within the unincorporated and organized territory of the United States, the Territory of Guam.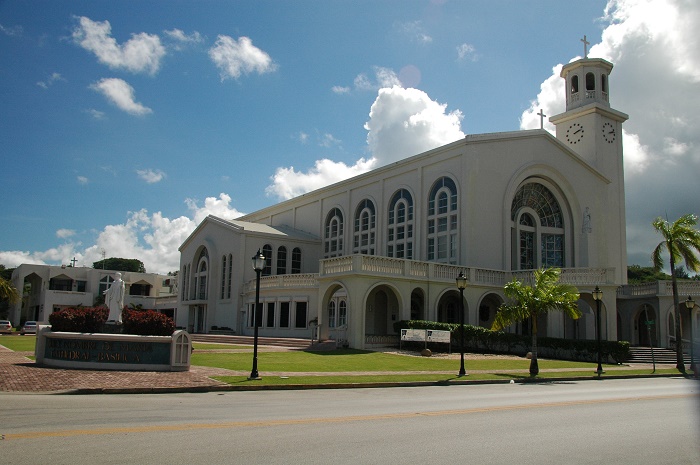 The first structure on the grounds was constructed in 1669 with the guidance of Padre Diego Luis de Sanvitores, however, today it is replaced by a better built one which stands also as a proud memorial for the original structure that was demolished during the Second World War.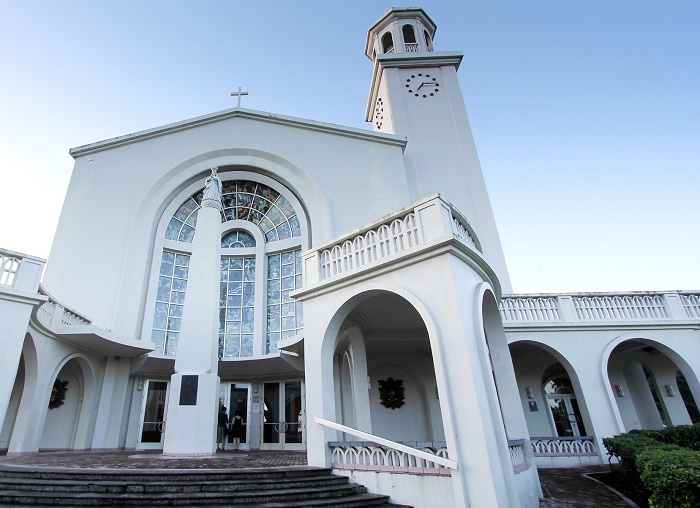 The predecessor of the present day Basilica was a chapel, also named as capilla, constructed of rough logs and nipa thatch built within the perimeter of the Plaza, and it was the prime structure around which the administrative buildings were built. The construction of the present day cathedral that stands in the middle of the capital city of Guam began in 1955 and it was finished by 1958.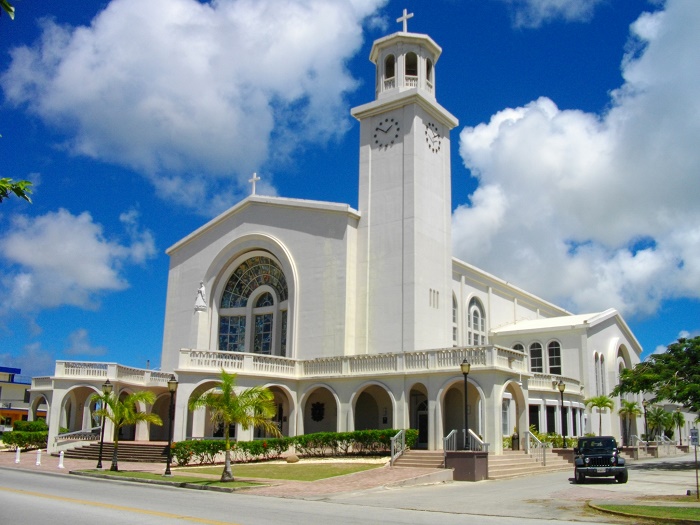 Nevertheless, the native population, the Chamorro people, in their efforts to regain their independence from the Spanish colonizers, they have destroyed every single structure that was built as a church in the place where the Cathedral stands today, but it should be noted that some of them were destroyed by natural causes as well.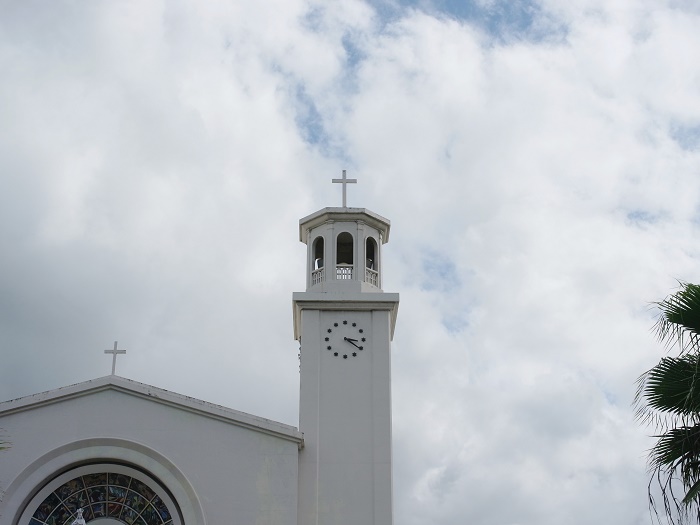 Over the years, slowly but surely the Chamorros accepted the Christianity as their religion, which resulted in maintenance of the religious structure, thus developing the village around the church. Rituals involving birth, transition from adolescent to manhood, marriage and death centered around the church.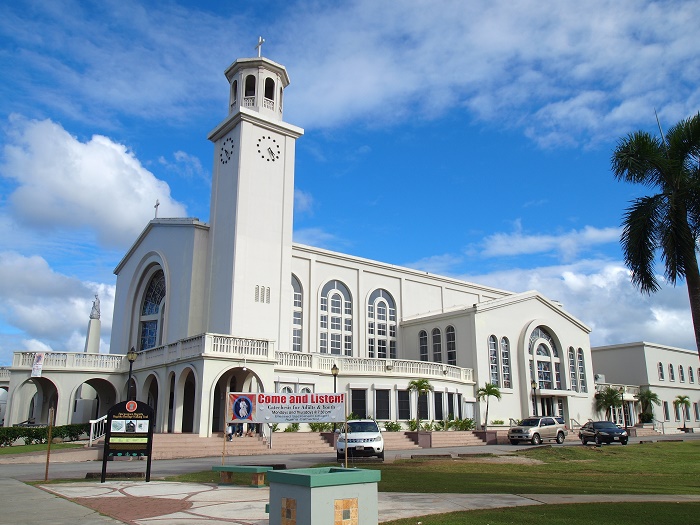 The most important feature of the Basilica is the statue of Santa Maria del Kamalen the Patroness of the Diocese of Hagåtña, which was found floating by a fisherman during the 1600s. This impressive, architecturally modern building is really interesting spot on the island, with its bell tower on the right side of the building, making it one of the most famous structures from Guam.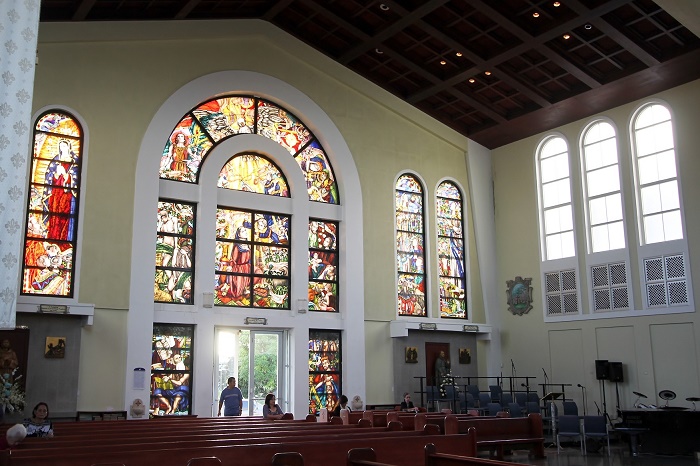 The white façade comes in second position when one would start gazing at the large entrance which is a unique piece of art made of stained glass, with semicircular terrace that serves as a wide entrance surrounding the tall obelisk atop which a statue of the Virgin Mary stands.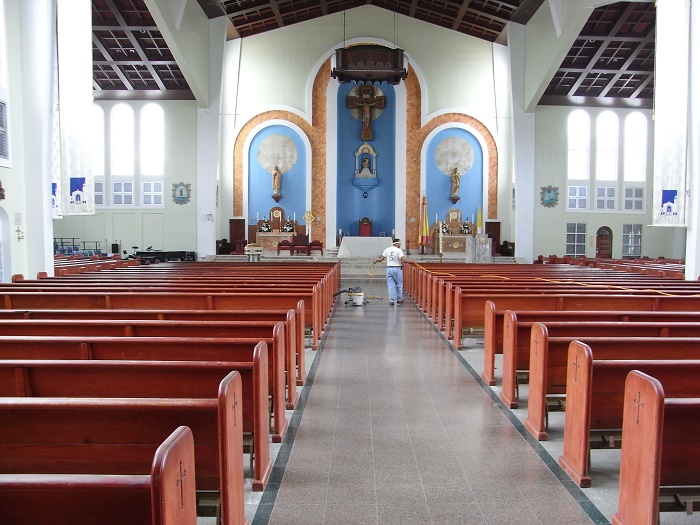 On the right side of the building there is also another entrance, however, this one is not as impressive as the main entrance. Definitely something worth visiting, the Dulce Nombre de Maria Cathedral Basilica is one of the most important religious buildings on the island, and also one of the most beautiful ones in Oceania.