Curzon Hall is a building originating from the British Raj-era, and today home of the Faculty of Science at the University of Dhaka, located in the capital city of the People's Republic of Bangladesh.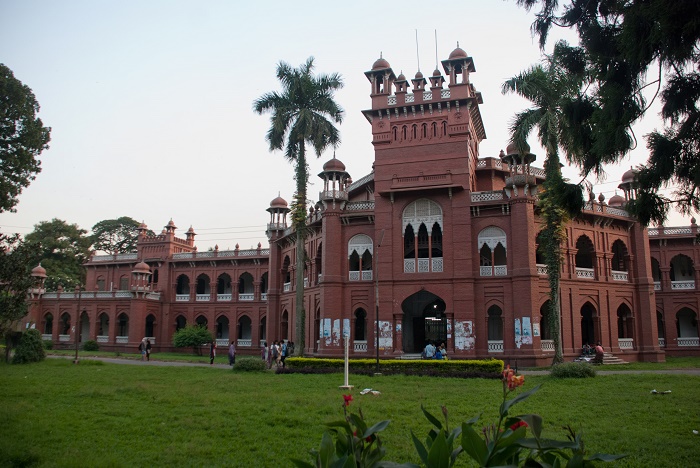 With its extremely fascinating history, at first was intended to be a town hall, which was named after the Viceroy of India, Lord Curzon, who as a matter in fact laid the foundation stone in 1904. After the establishment of Dacca University in 1921, it became an important ground for major events in the country.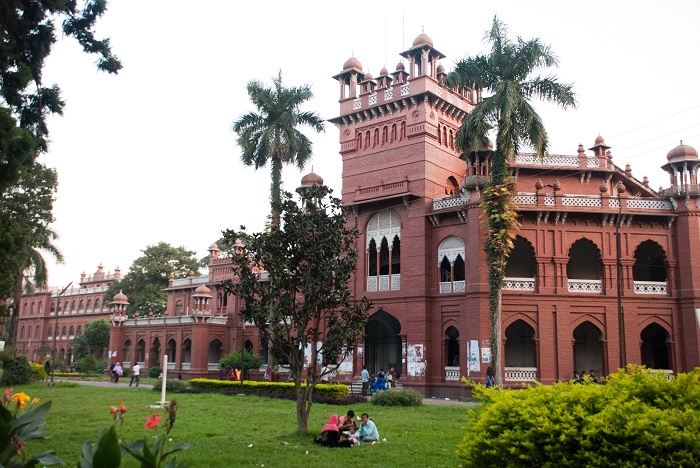 After the partition of India in 1947, Urdu was declared as a sole state language, however, the majority of the population then were speaking Bangla. The students at the University of Dhaka, objected instantly, and Curzon Hall was the place where they declared their opposition to the state language policy.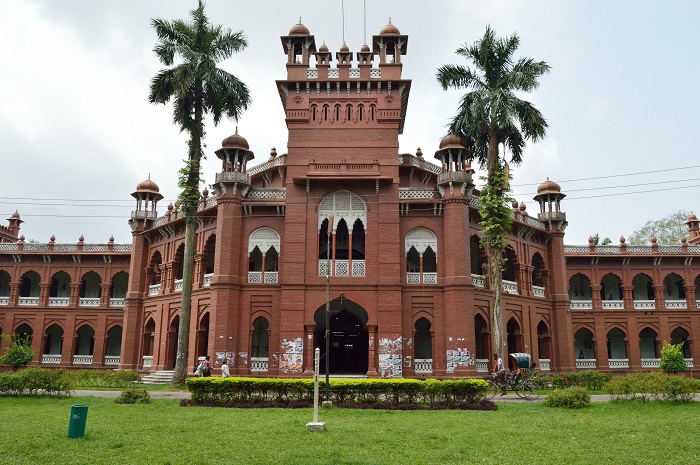 Nonetheless, the vastness of the whole area of Curzon Hall is imperceivable from outside. Several playing fields, flowerbeds and a big pond inside it, make it a rare site in present Dhaka city, which is even more unique because it is made out of red bricks.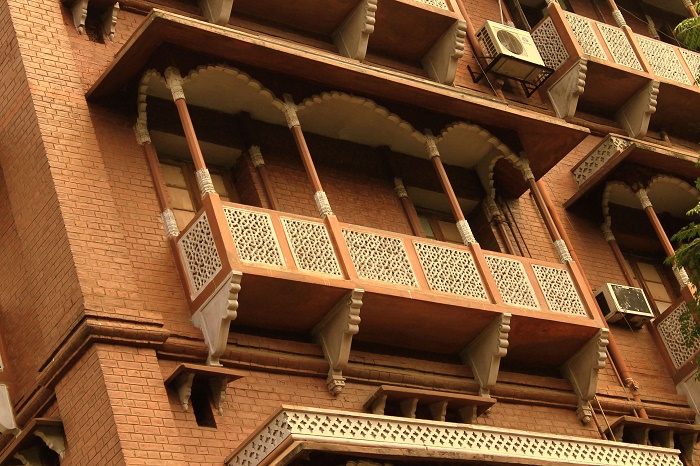 When examining the structure of the Curzon Hall, it is easy to see why most believe it is one of the prime examples of architecture in the city. It is a unique combination of Mughal and European designing styles and the traditional artistry of the time was made to blend exquisitely with the modern features.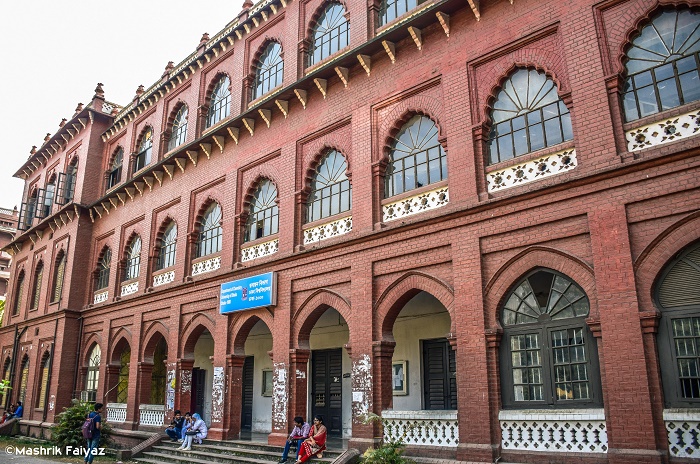 Visitors to Curzon Hall will therefore be able to view magnificent domes, stunning horse-show arches and cusped arches. It also features beautiful pavilions and breathtaking eaves. Simply said, this is one of the most impressive, most beautiful building that Bangladesh can offer to every person visiting the country.