The Basílica del Voto Nacional is a big Catholic church which is located in the center of the capital and largest city of the Republic of Ecuador, Quito. Considered to be the largest Neo-Gothic basilica in the Americas, it was constructed on a hill overlooking the entire city, where it took several decades for this impressive structure to be raised.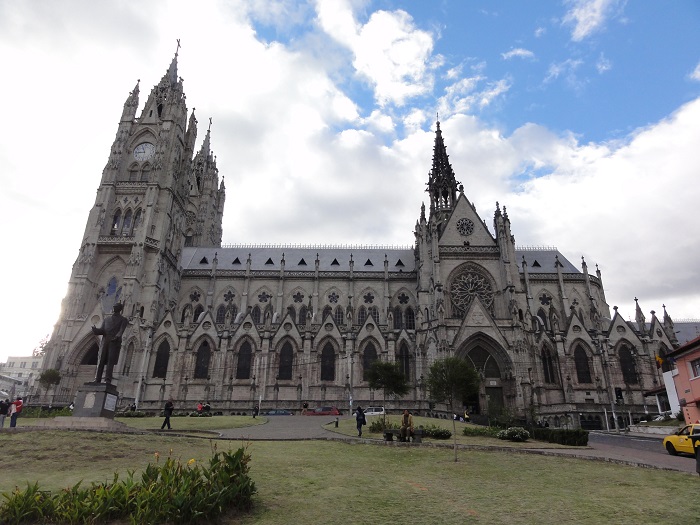 The groundbreaking work began in 1892 according to the plan of the French architect Emilio Tarlier, although the idea of the construction itself was the work of Father Julio Maria Matovelle, who after years of persuasion finally got the perpetual reminder of the consecration of Ecuador to the Sacred Heart.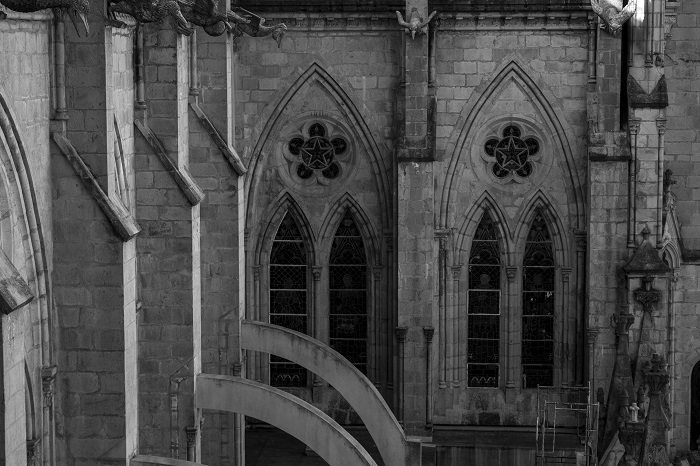 Basílica del Voto Nacional is definitely one of the greatest and most important architectural works within the country, simply because of its mythical, or in this case local, figures that were used for the decorative purposes of the religious building, which are in the form of native Ecuadorian animals such as armadillos, iguana, and Galapagos tortoises.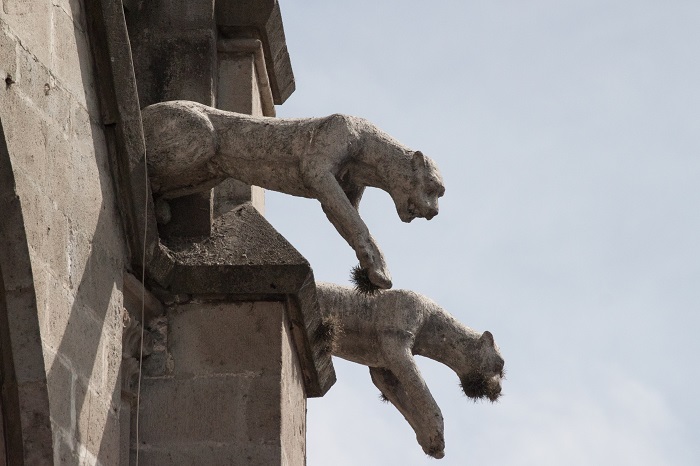 The basilica is in some way inspired by the Notre Dame in Paris, however, this one is 140 meters (460 feet) long and 35 meters (115 feet) wide. The spires at the front are 115 meters (377 feet) high above the city, while the sanctuary itself is some 30 meters (98 feet) in height.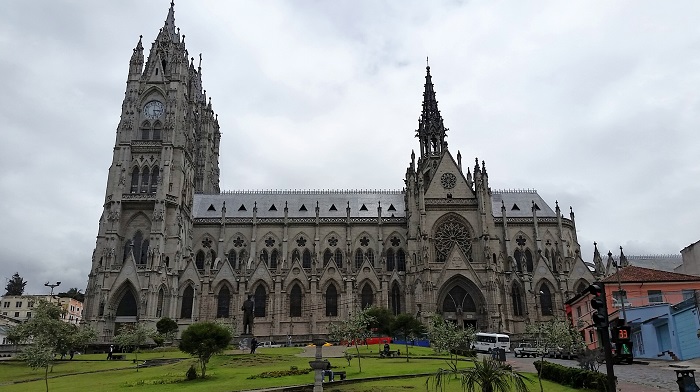 Within the sanctuary, there are 14 bronze images that represent the 11 apostles and 3 evangelists, and in the crypt is a pantheon that is used as the last resting place for several heads of state.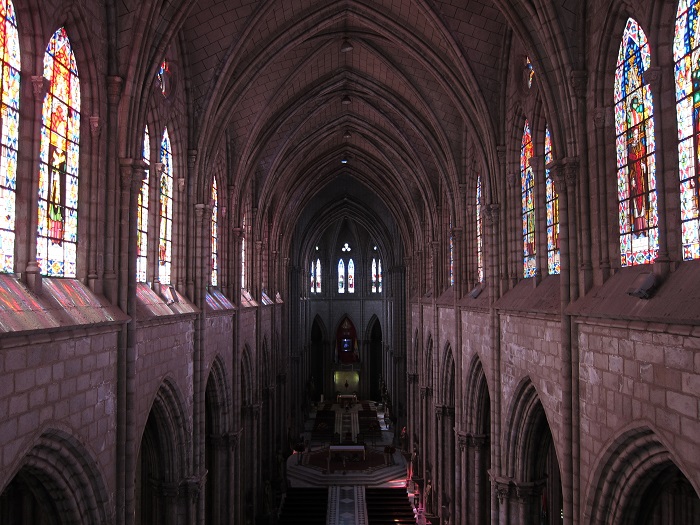 Even though most visitors do not want to go inside and see the large central nave that is mainly unfinished, in addition to the concrete which is greatly present, but they are going in so that they would get atop the towers for the spectacular views of Quito.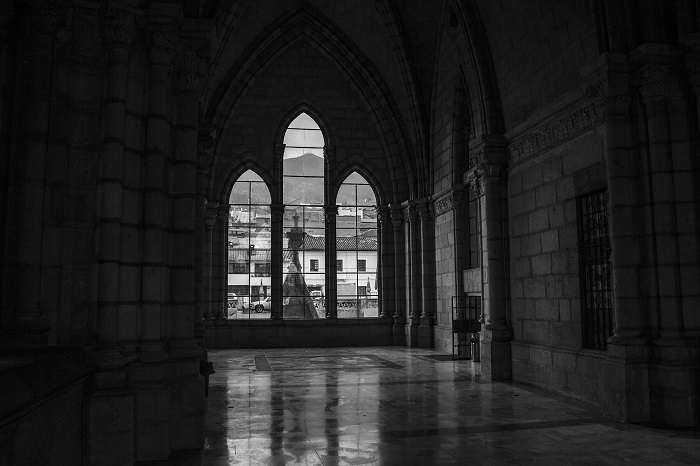 Still, there is a fabulous stained glass artwork all around the structure which is quite vivid when the sun shines upon the building itself. All in all, an impressive marvel of Ecuador that is very famous all around the Americas, and it shall continue to allure people to visit it simply for its stupendous vistas of Ecuador's capital city.