Nowadays known as the Headquarters of the Bank of Georgia, the building of the Ministry of Highway Construction of the Georgian SSR, is an engineer lego dream of every architect that appreciates the brutalist architecture.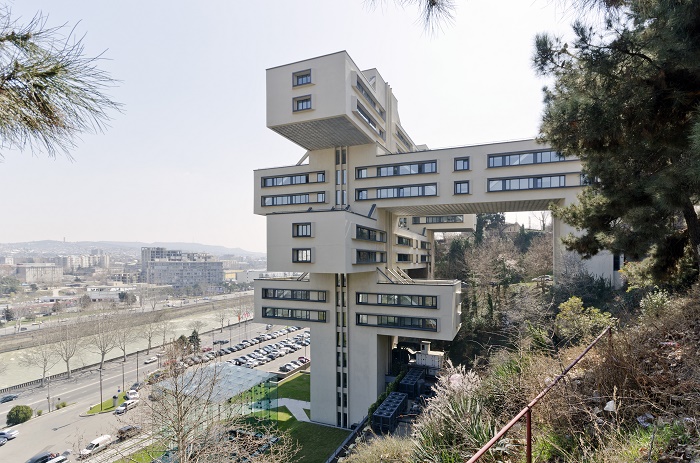 Located in the capital city of the Republic of Georgia, around 3 km (1.8 mi) from the city center, on the left bank of the Kura River. It is an 18 floors high building, finished in 1975, it stood abandoned after the dissolution of the USSR, up until 2007 when the Bank of Georgia acquired the building and did extensive renovation between 2010-2011.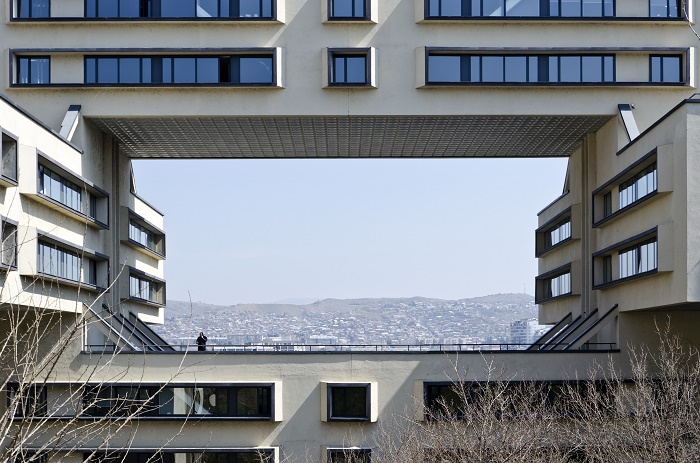 The architect of the building is Girgi Chakhava, who was actually the Minister of Highway Construction as well in the 70s, which made him a client and lead architect. There are some claims that the inspiration of the building design was from an unrealized project of a building which was supposed to be in Prague around 1967, by the Czech architect Karel Prager.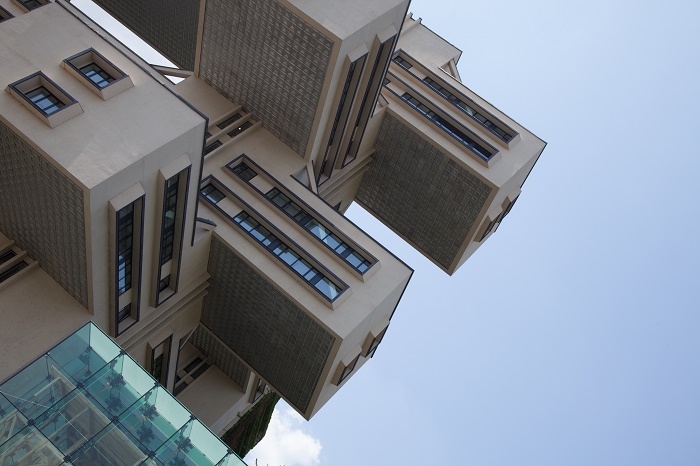 It has been built on a steep slope, declining from the west to the east, where big parts of the building are lift off the ground, and the landscape runs through beneath. The structure of the building is consisted of a monumental grid of interlocking concrete forms. There are five horizontal parts with two floors each that seems to be stapled on top of each other.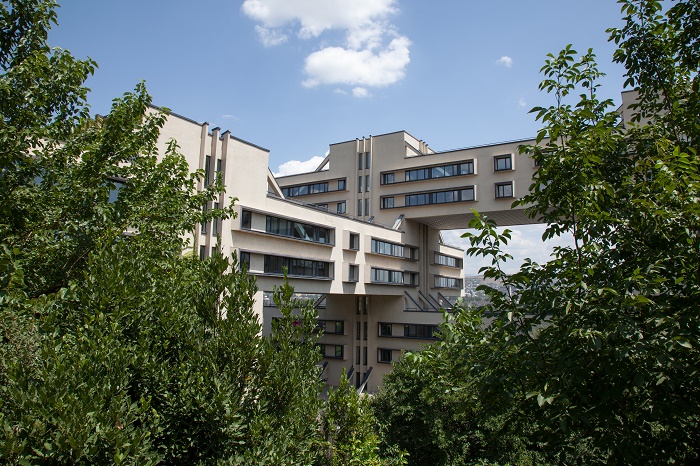 Three parts are oriented east-west, at a right angle to the slope, two are north-south, along the slope. The whole structure rests on and hangs from three cores. They contain the vertical circulation elements like stairs and elevators. The highest core has 18 floors. The building has a floor area of 13,500 m2 (145,312 square feet).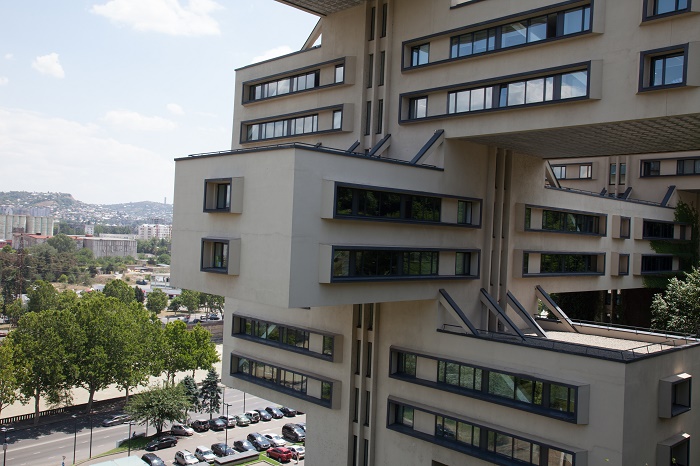 Nowadays, even in the past it was one of the most photographed buildings in Tbilisi, it is forbidden to take pictures of it, and the security that works for the Bank of Georgia, always comes out and informs you that it is against the law to take pictures of the building.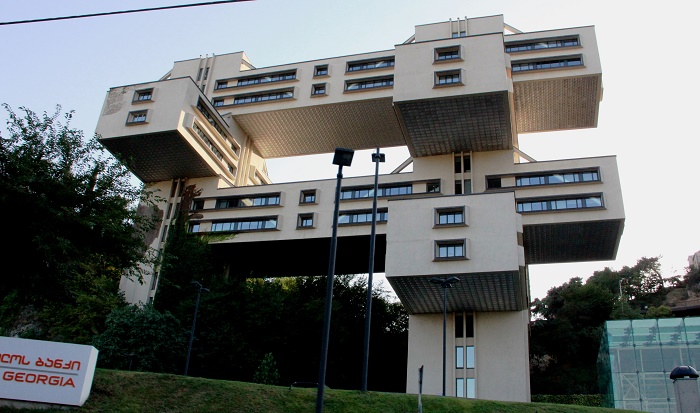 It is weird, but what is even more weird is that in 2007 to the building was conferred National Monument status under Georgia's National Monuments Act, which might be the only building in the world which is made as a national monument, but nobody should take photos of the monument.