The Alcázar de Colón, or Columbus Alcazar, located in Santo Domingo, Dominican Republic, is the oldest Viceregal residence in America, and forms part of the Colonial Zone of Santo Domingo World Heritage Site.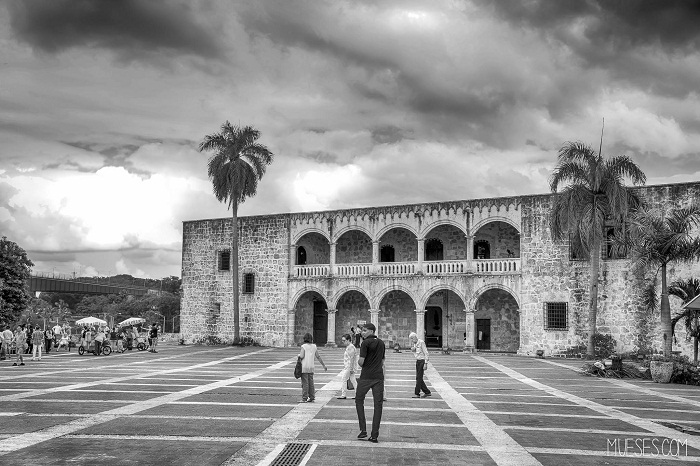 The building houses the Museo Alcázar de Diego Colón, whose collection exhibits the Caribbean's most important ensemble of European late medieval and Renaissance works of art, which were acquired in the 1950s.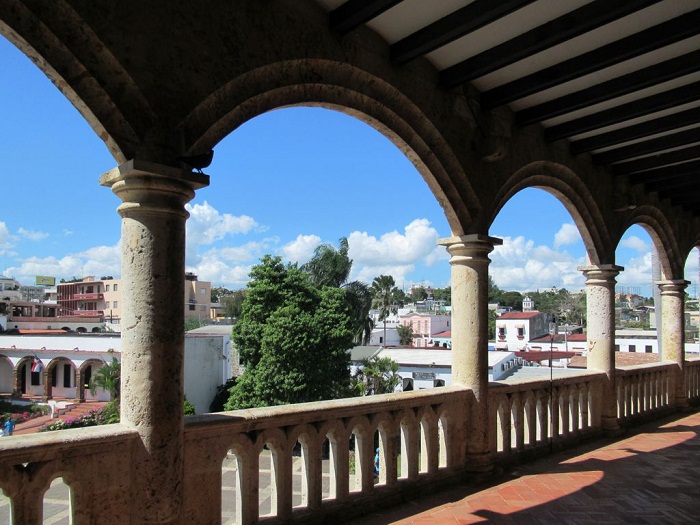 The Tapestry collection (spanning from the 15th to 17th centuries) is particularly important and unique in the Caribbean, and includes pieces produced by the Flemish Van Den Hecke family from cartouches created by Charles Le Brun. The Alcázar is the most visited museum in Santo Domingo.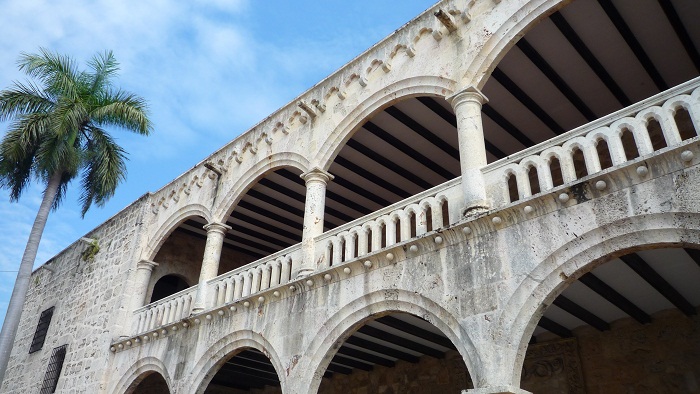 As the most outstanding structure in the old city is the Alcázar, the palace was built for Columbus's son, Diego, and his wife, who was also niece to Ferdinand, King of Spain.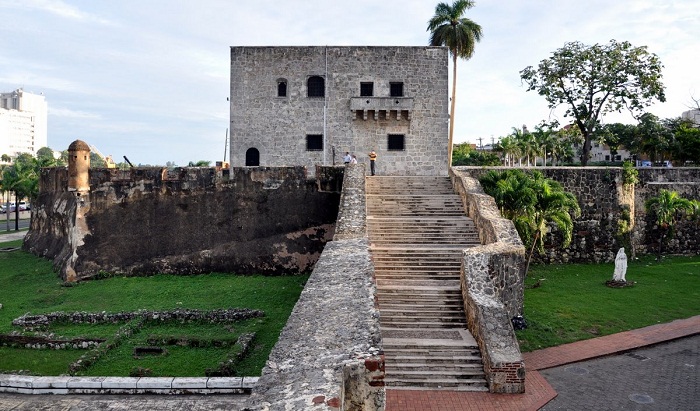 Diego became the colony's governor in 1509, and Santo Domingo rose as the hub of Spanish commerce and culture in America. For more than 60 years, this coral limestone structure on the bluffs of the Ozama River was the center of the Spanish court, entertaining such distinguished visitors as Cortés, Ponce de León, and Balboa.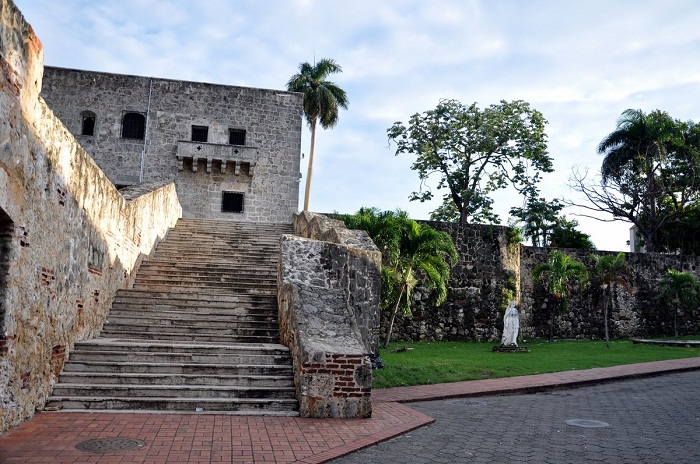 The nearly two dozen rooms and open-air loggias are decorated with paintings and period tapestries, as well as 16th-century antiques.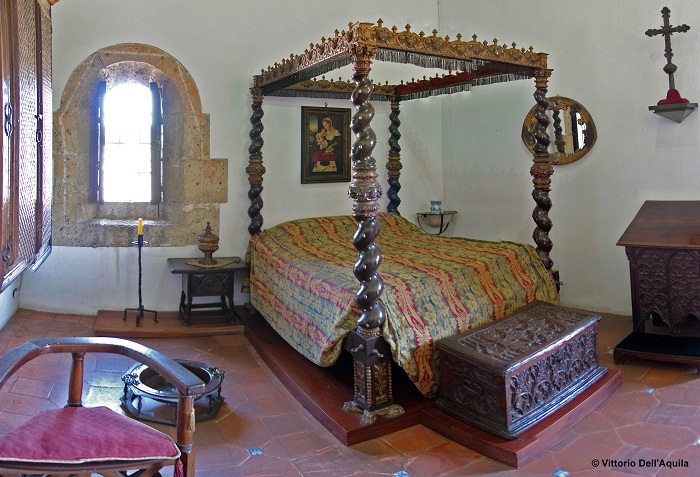 A walk downhill from the Alcázar leads to the impressive Puerto de San Diego, which dates from 1571 when it was built as the main gate into Santo Domingo. Some of the original wall can be seen by this gate, which once guarded against attacks coming from the river.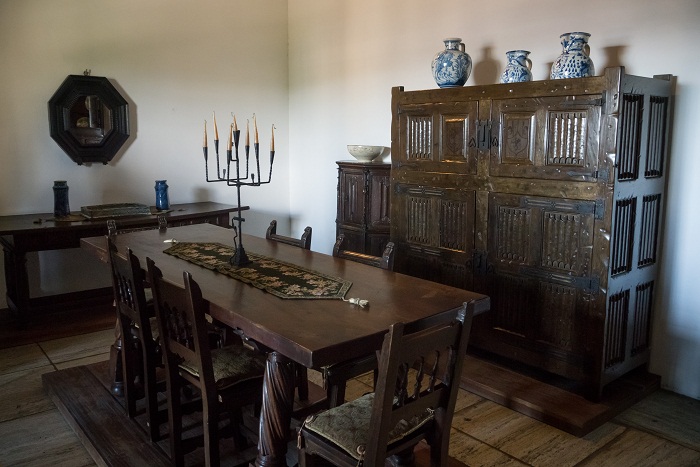 During the early Spanish colonial period, the mansion occupied a very important place in history. It was from here that many expeditions of conquest and exploration were planned. In 1586, the palace was sacked by Sir Francis Drake and his forces.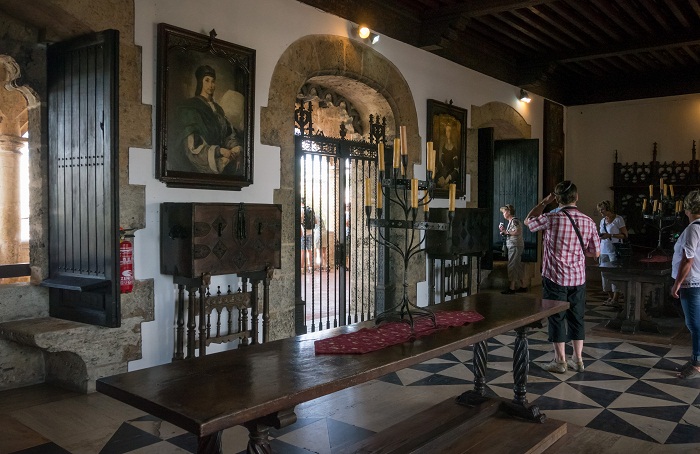 As the influence of Santo Domingo waned, the house fell into ruins, and by the mid-18th century was abandoned and in danger of rotting away. It was rescued and extensively restored between 1955 and 1957, being filled with period furniture, artwork, and other accessories.