The Tatacoa Desert is a a dry tropical forest ecosystem that is sometimes considered as a desert, and it is located north of the Huila Department within the Republic of Colombia. With an area of 330 square km (127 square mi), it is the second largest arid zone in Colombia after the Guajira Peninsula, and as it is heavily eroded, there are plenty of dry canyons that develop transiently in the winter months.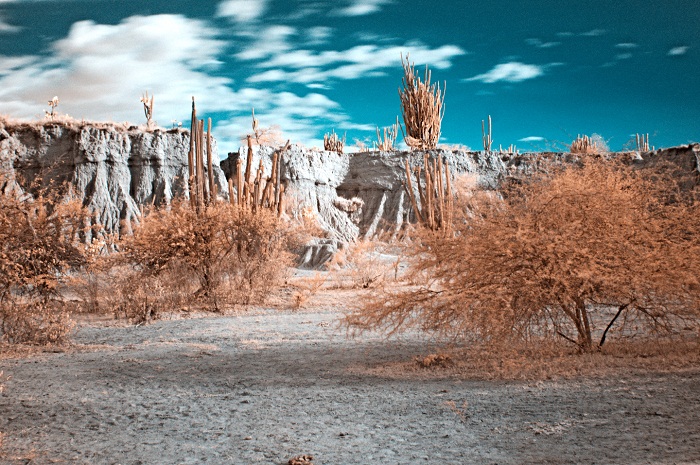 Inhabited by shepherd families who mainly own goats and cattle, the Tatacoa is considered to be one of the largest vertebrate fossil sites of America, thanks to the evolution of its earth layers and to the conditions that have facilitated the accumulation of specimens that represent prolonged periods. Certainly, it is the most varied paleontological record for the Miocene and Pleistocene in Colombia and in the continent.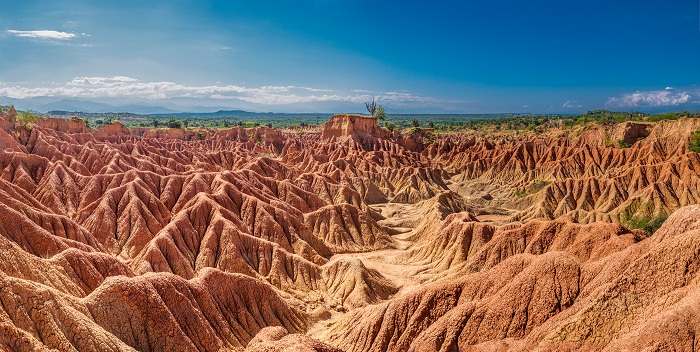 Due to its immense size, there is the small town of Villavieja that is surrounded by the desert, making it the perfect spot to begin with the exploration of the red and grey colored rocky canyons which are sometimes interrupted by the occasional green bush, that are up to 20 meters (66 feet) deep.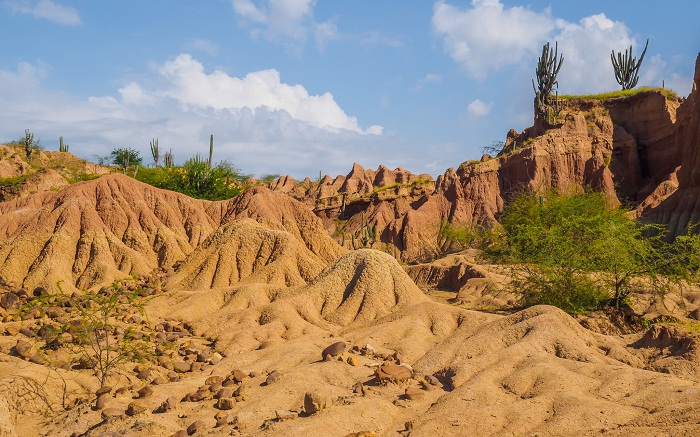 Having the plentiful opportunities of camping, hiking and geological excursions, it is the sheer isolation from people's noises that attracts the visitors who are very eager to gaze at the clear starry sky.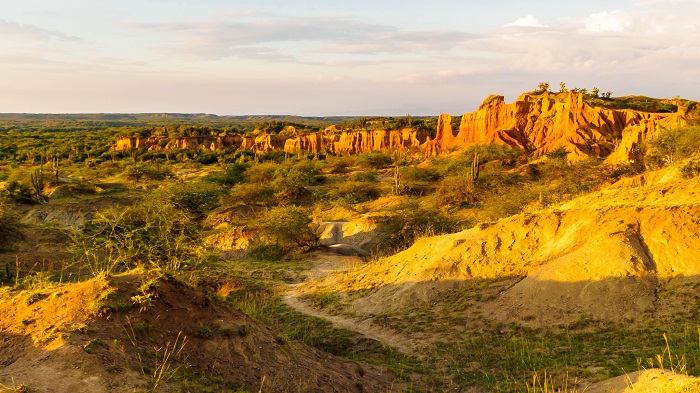 Nevertheless, the highlight most likely is the observatory which is considered to be one of the most important ones in the country, as it boasts thousands of visitors throughout the year, and there is a team of knowledgeable astronomers who share their enthusiasm.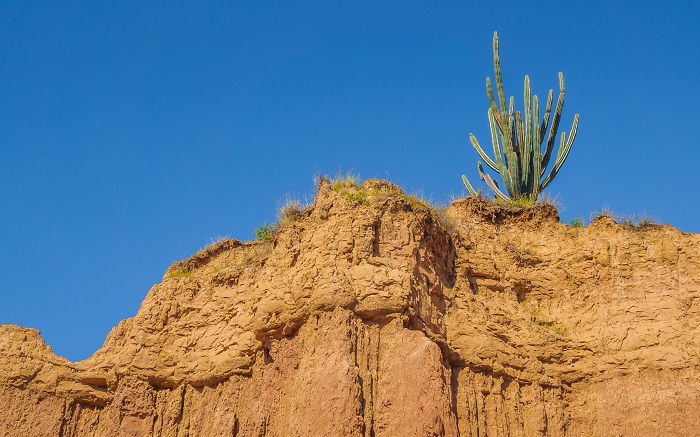 The flora and fauna have adapted to the conditions of low humidity and high temperatures in the desert, where the plants have adapted to the climatic conditions through the development of horizontal roots of up to 30 meters (98 feet) and vertical roots up to 15 meters (49 feet) deep in the ground giving the plants an easier access to water.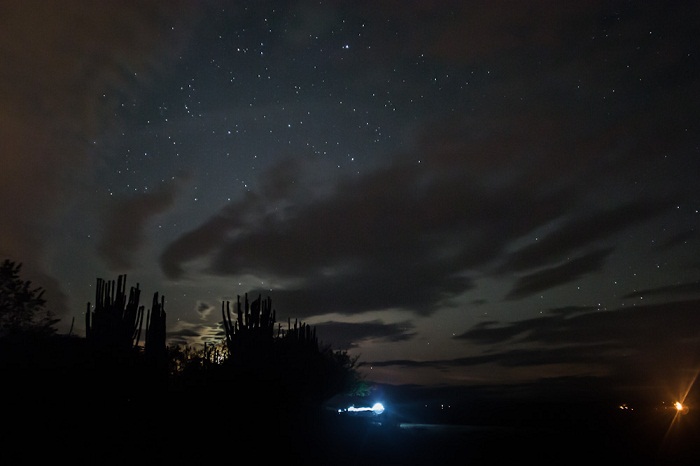 One of the most common plants that can be seen here is the cacti that can reach up to 5 meters (16 feet) in height. The fauna on the other hand includes turtles, rodents, snakes, spiders, scorpions, eagles, alligators and wildcats that are adapted to the harsh conditions, and with the little pollution or noise from the humans, they live a true natural life in the wilderness.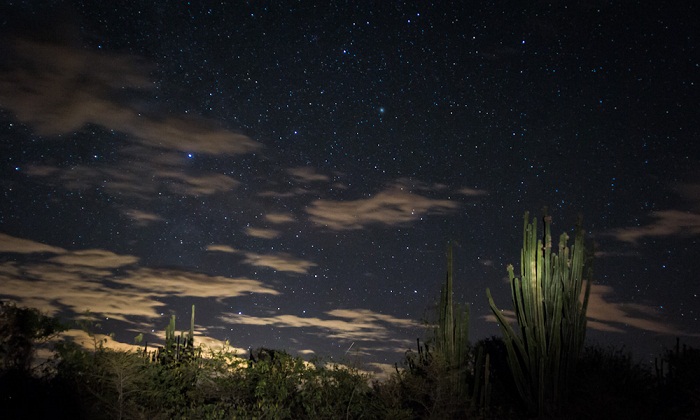 Still, being considered to be put on the UNESCO World Heritage Site List, the Tatacoa Desert shall definitely gain greater attention from the world with hope that the humans will leave it in the present condition as it is for the moment.