Mosquée Marocaine, sometimes referred to as Grande Mosquée de La Capitale, is a grandiose mosque that is located in the western part of the capital city of the Islamic Republic of Mauritania, Nouakchott. Located in the vicinity of the Marocaine Market, which is to the east of this mosque, the Mosquée Marocaine is definitely located in an area that is quite busy during the day, which in turn is also one of the most visited ones.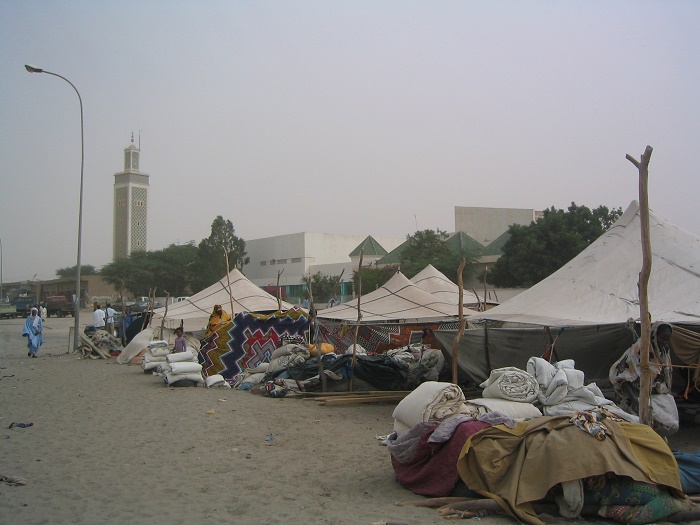 This precious landmark from the city is as one would expect from an Islamic shrine, to have at least one minaret, where this one is squarish with some 55 meters (180 feet) above the surrounding area. Detailed with intricate Islamic ornamentation shapes in white, blue and greenish colors, the minaret is topped by a roof-canopy that is somewhat a smaller version of the minaret above which is located an iron rod ending with the crescent moon.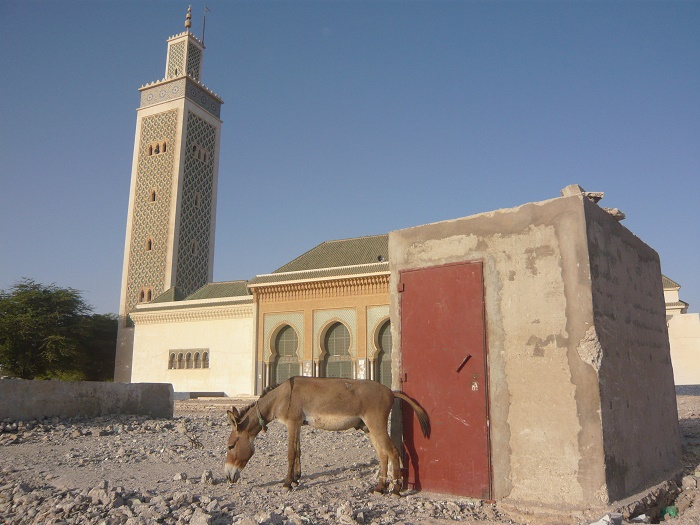 There are three entrances to the courtyard, with the main entrance only that features three unique arches that allow for worshipers to enter the grand courtyard within which at the center is located a small fountain. The entire entrance is covered in intricately detailed ornaments, while the rest of the façade is as plain as it can be with eggshell color.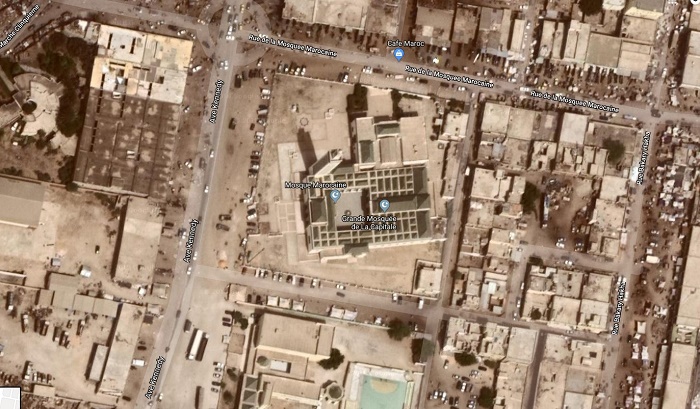 The green roof stands out from the rest of the structures that surround the mosque, and instead of doing just a couple of roofs, the architects went on and put more than 70 smaller roofs all around the structure. Adjoining the mosque is the Islamic Center where the Imams and other religious leaders gather and educate those that follow the religion.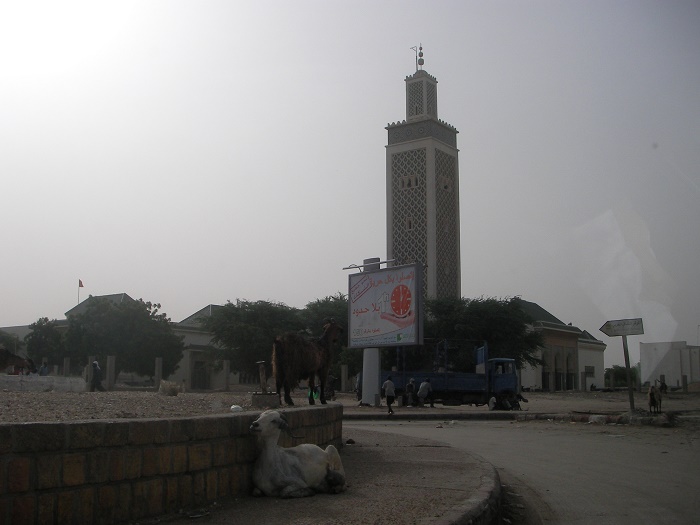 Due to insufficient data, it is not certain when the mosque was built and by whom, however, every Muslim worshiper who comes to the big nation of Mauritania, certainly comes here. All in all, a great landmark from Nuakchott that certainly deserves to be called one of the greatest Islamic treasures from the nation in West Africa.