El Peñón de Guatapé, better known as the Rock of Guatapé and sometimes as the Stone of El Peñol, is a unique and isolated inselberg, and it is located in the Municipality of Guatapé, in the Antioquia Department, within the Republic of Colombia.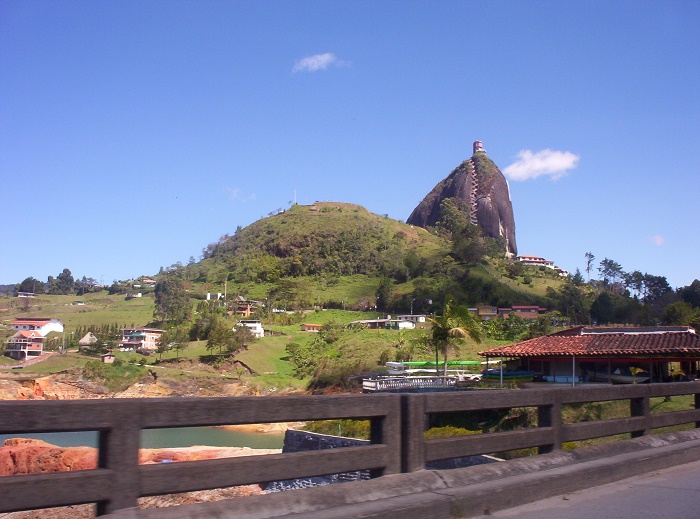 With an elevation of about 2,135 meters (7,005 feet) above the sea level, the actual rock is some 198 meters (650 feet) high and rises above the flat ground that surrounds it. As it is considered to be million years old, this granitoid remnant is still resistant to the weathering and erosion that occurs in the surrounding, and with the very few cracks that can be seen in some parts, it is less likely that the rock will disappear.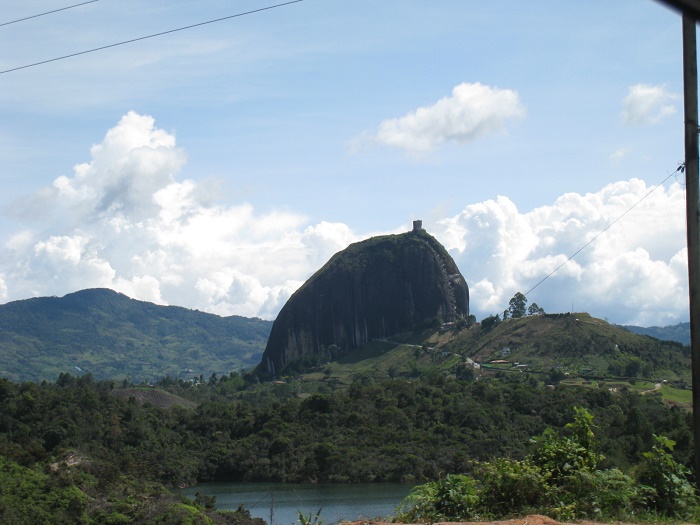 For marvelous vistas of the area, visitors can climb the steps that reach the uppermost part of the rock where a small three floors lookout tower is located.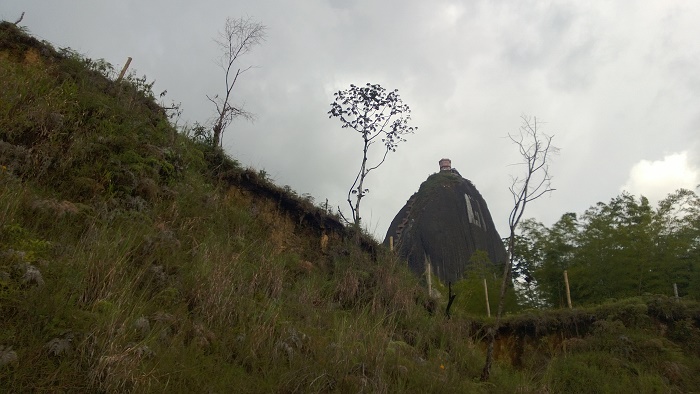 Nowadays there are two municipalities which are disputing the true location of the Rock of Guatapé, where both of the towns of Guatapé and El Peñol are stating that the granitoid marvel is located on their territory. There is even the letter G in addition to one vertical line located next to that one, where the residents of Guatapé wanted to mark the "true" location of the rock.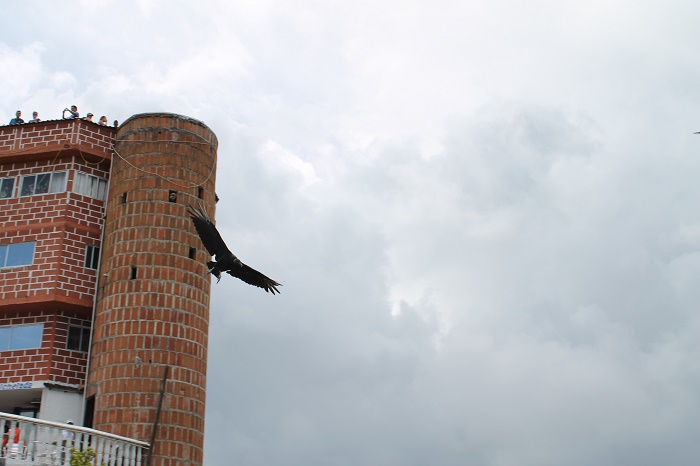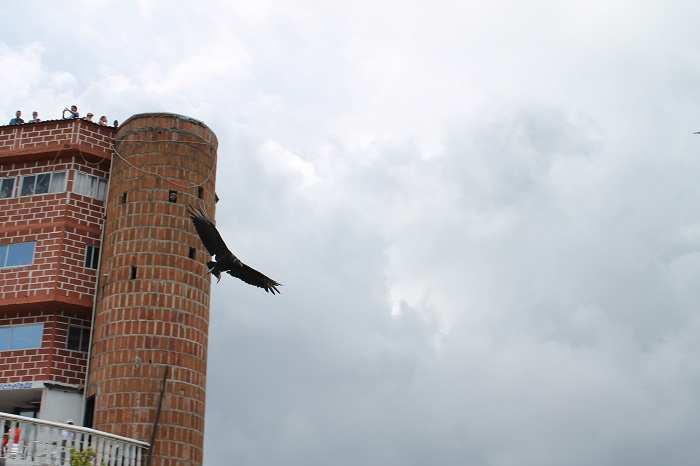 The El Peñol residents saw the work being done, who then interrupted their neighbors. Still, in 1940s the Colombian government gave greater importance by declaring this amazing natural wonder as a National Monument, and even the former indigenous Tahamí inhabitants of the region worshiped it.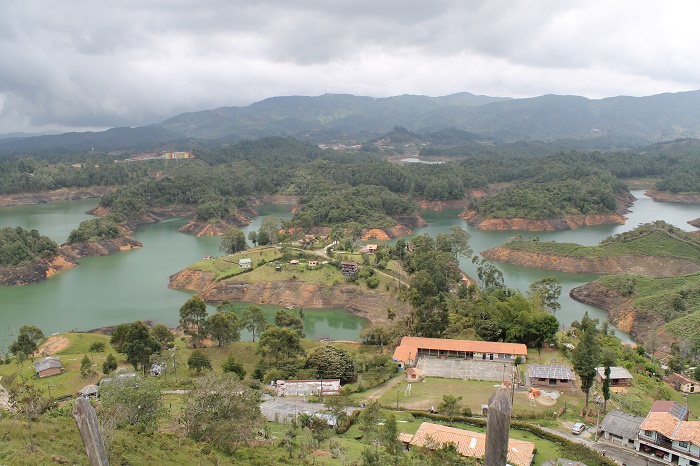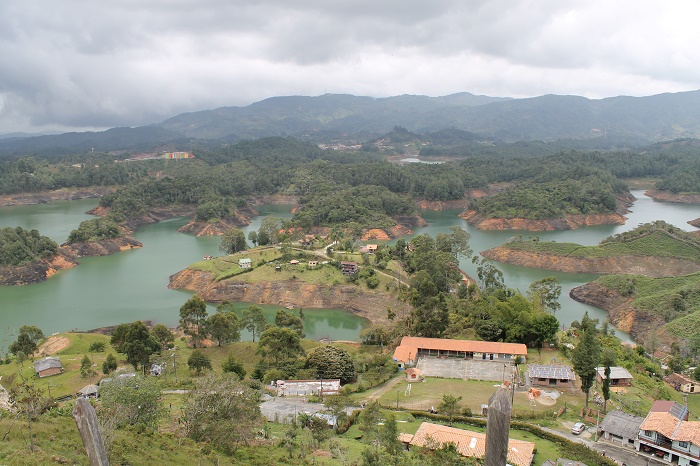 There is the Guatapé Dam which was built in 1970s which completely changed the surroundings, as nowadays, when visitors climb the top of the Rock of Guatapé will see dramatic series of lakes and islands. All in all, definitely known around the country as one of the greatest landmarks which should be visited by everyone coming to Colombia, El Peñón de Guatapé shall continue to be the highlight of both towns that claim ownership.