Arch 22 is a commemorative arch which makes a distinctive gateway to the capital city of the Islamic Republic of the Gambia, Banjul.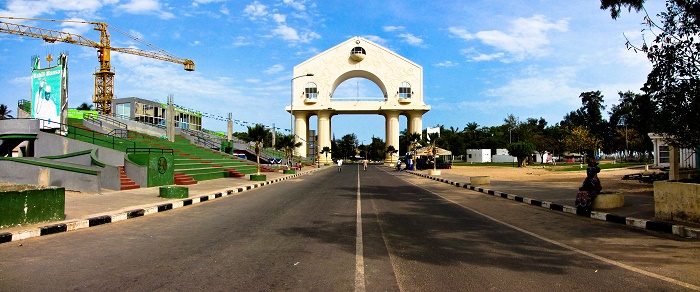 As it towers above the northeastern end of Independence Drive, it is designed by Pierre Goudiaby, an architect from Senegal, who also designed the Yundum International Airport at Banjul and the African Renaissance Monument in Senegal.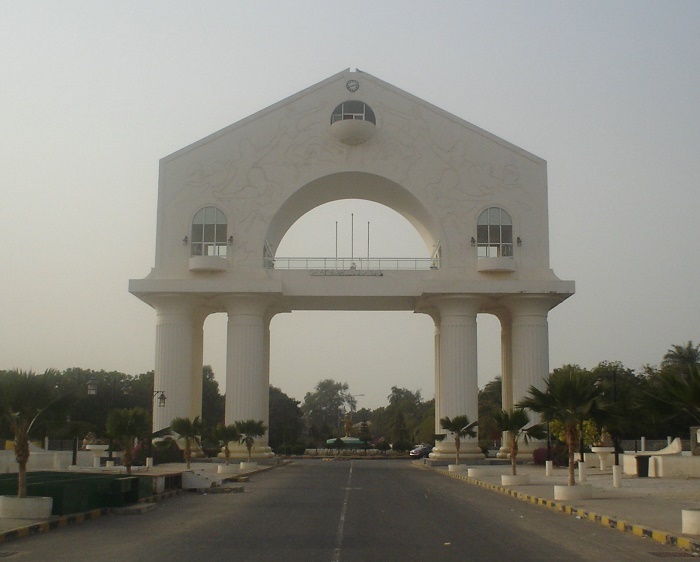 Standing at a height of 34 meters (112 feet), this arch is marking the military coup d'etat that happened in 1994, when then the democratically elected government was overthrown and Yahya Jammel, the leader of the coup d'etat became the President of the Gambia.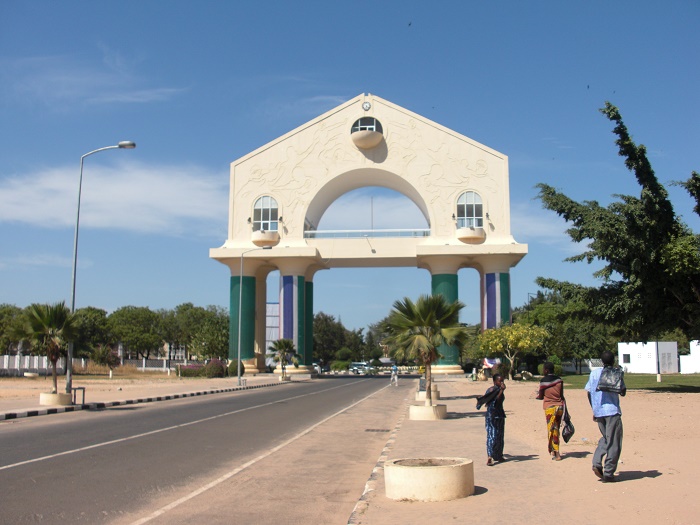 Built in 1996, there is a statue as well near the arch, named "The Unknown Soldier", where it can be seen a soldier with a rifle strapped to his back, carrying a baby in his right hand, while showing V for Victory with the left hand.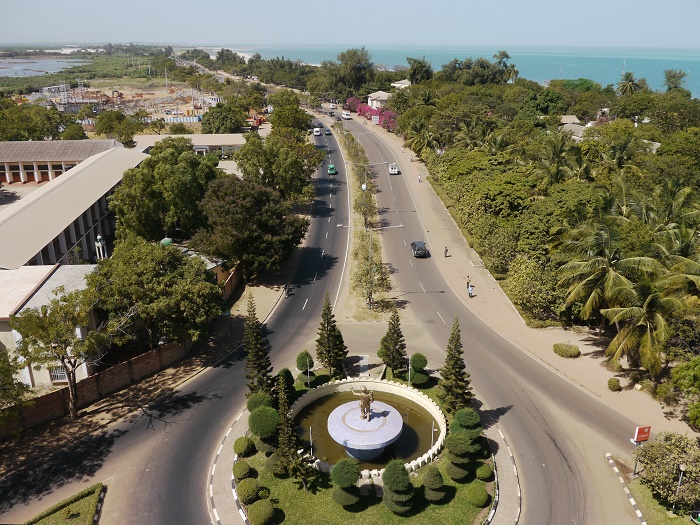 There are eight columns on which the arch is standing, and at a height of 35 meters (115 feet) it is one of the tallest structures in the country. The top of the arch can be reached through several elevators and spiral cases. Arch 22 has three floors, where the first floor is actually the columns on which it stands.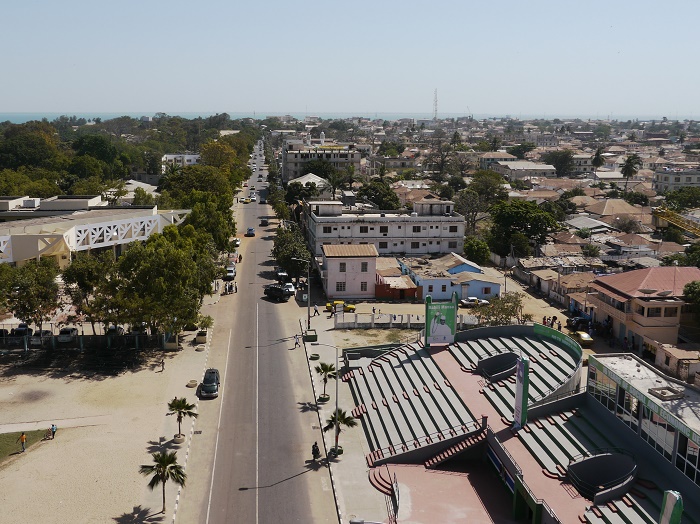 The second floor offers a stunning views of the capital city, while the third floor houses a small textile museum. Soon after the opening of the Arch 22 one elevator was abandoned having been made unusable due to subsidence caused by the soft soil.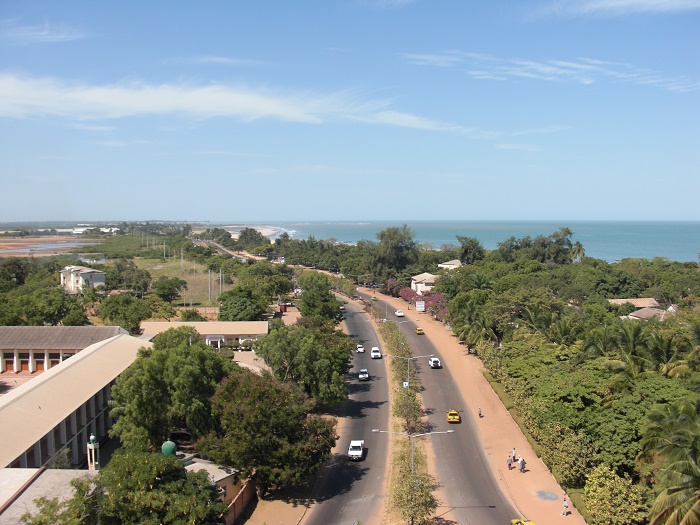 Cars have also been banned from driving between the columns and have to take the Marina Parade route instead. Whether if it will survive the next couple of decades remains a mystery, however, people visiting the city can still get there see it in person, climb the top and be amazed from the sights the arch can offer.