Trinity Church, or as it is also known by the name of Holy Trinity Church, is a small Russian Orthodox church which is located on King George Island near the Russian Bellingshausen Station in Antarctica.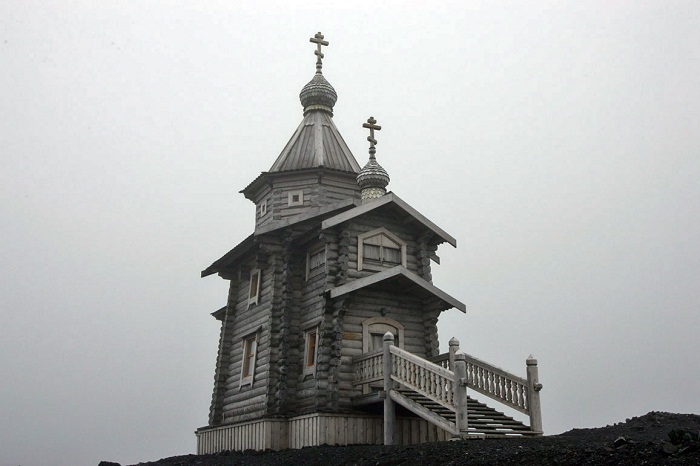 As it is the southernmost Eastern Orthodox church in the world, it definitely is one of the most interesting objects a person can see in the area. As it isn't the only church in Antarctica, it definitely is one of the most elaborate ones. There is an ornate iconostasis that you might expect to find in Russia but is oddly out of character with all the other boxy, utilitarian, prefabricated buildings on an Antarctic scientific research base.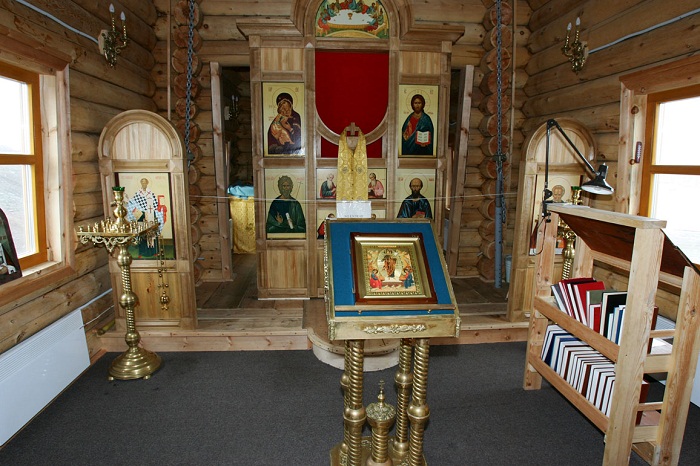 This orthodox church was built in Russia in the 1990s with Siberian pine and then transported on a supply ship all the way to the Russian Antarctic station. After the construction of the church, two Russian officials from the Russian Orthodox Church volunteered to man the church year-round and since then, the monastery has rotated priests annually. The whole structure measures 15 meters (49 feet) in height and can accommodate up to 30 visitors at once.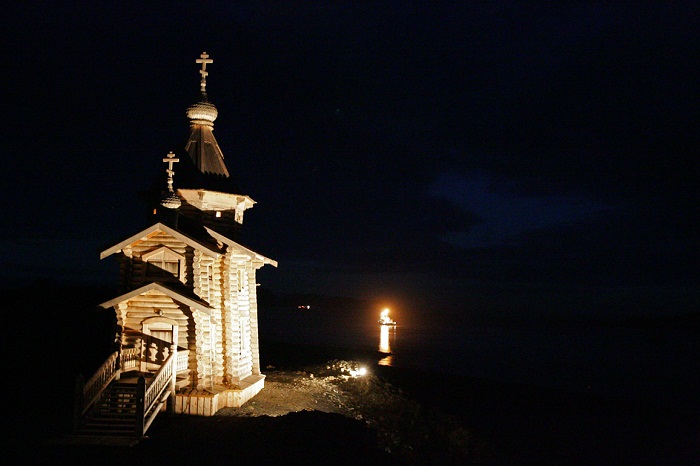 Although rarely filled to capacity, the church has performed a wedding ceremony between Russian and Chilean researchers, as well as the occasional baptism. Consecrated on 15 February 2004, one of the tasks for the priests who are taking care of the church is also praying for the 64 Russians who have lost their lives among the different expeditions that Russia has conducted in Antarctica.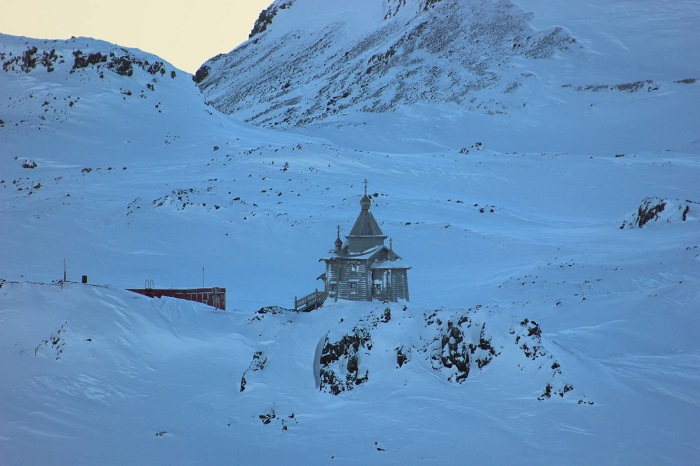 Visited not only from the Russian personnel from the Russian base, it is also visited by the personnel who is working in the other Antarctic base stations.