The Royal Greenhouses of Laeken are a vast complex of monumental heated greenhouses, located in the park of the Royal Palace of Laeken in the north of Brussels, which is one of the major tourist attractions of the city. As the technology and the building techniques advanced, it was possible to make a new kind of buildings, and the use of glass and metal as construction materials made it possible for the greenhouses to be a new type of buildings.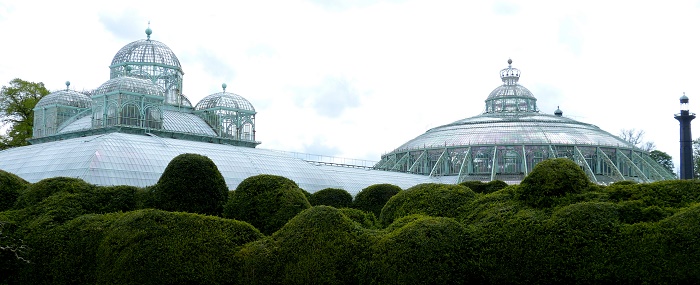 The Royal Greenhouses were designed by Alphonse Balat, as an initiative by the King Leopold II, and built between 1874 and 1895. They are actually as stated before, a complex of greenhouses which complement the castle of Laeken, which is built in the classical style.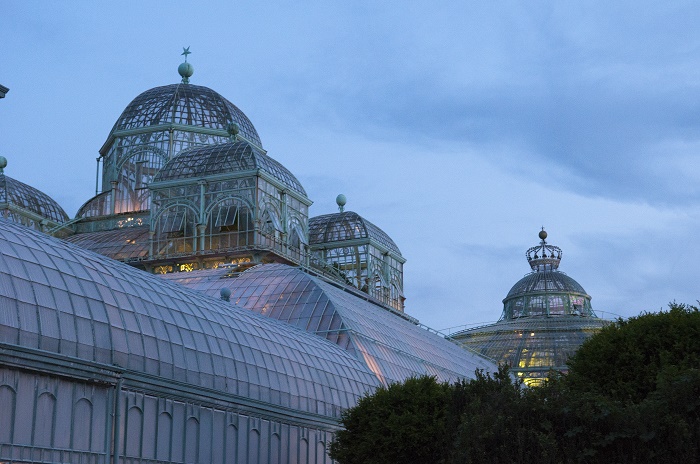 They are among the main monuments of the 19th century in Belgium. The Greenhouses house a sizable collection of plants and flowers, particularly exotic ones, including a very important collection of camellias. Each year in the spring, the greenhouses are opened to the general public, which demonstrates the desire of the current Sovereigns to share their love of plants and flowers with everyone.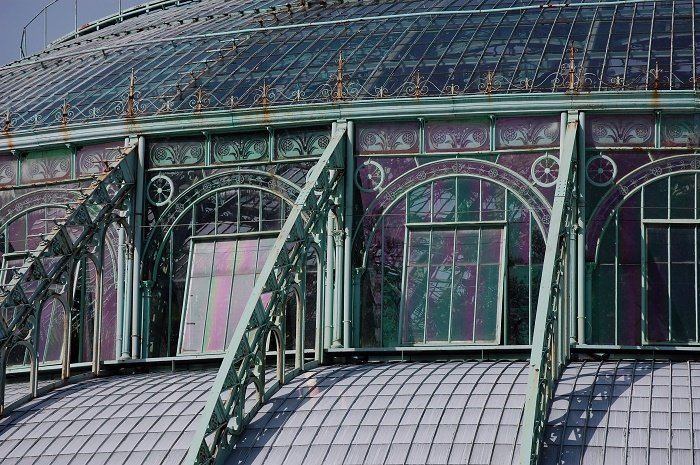 The total floor surface is stunningly 2.5 hectares (270,000 square feet), for which every year 800,000 liters (around 200,000 gallons) of fuel are needed to heat the building. First of the greenhouses to be built is the Winter Garden, which was built between 1874 and 1876. Because of its massive size, the greenhouse allowed tall palm trees to grow inside, where the majority of them date from the time of the King Leopold II.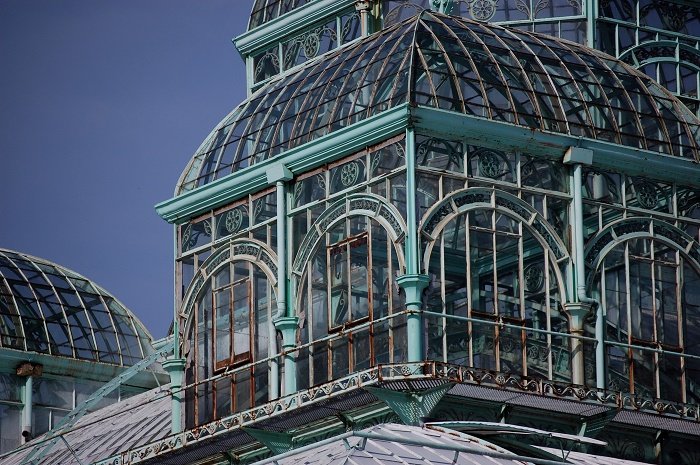 As soon as the greenhouse was finished, right away the royal receptions started being organized. The Piers, outside and inside, are also a magnificent state of the art. The Pier outside was built between 1886 and 1887, and it was intended to receive guests when the King was holding court in the Winter Garden or the Dining Room Greenhouse.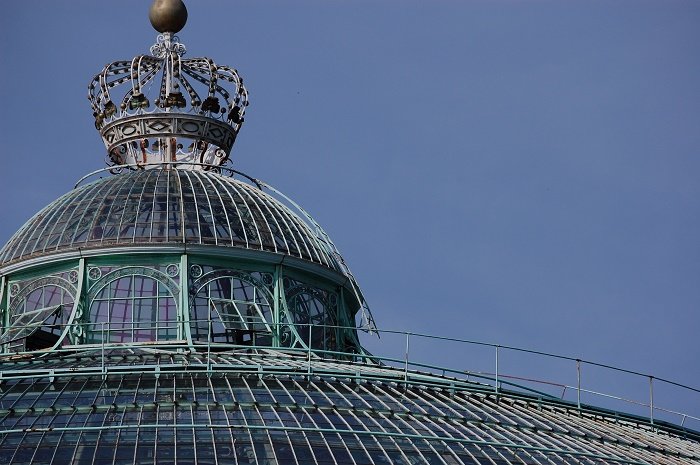 The Pier inside, is actually the staircase that leads to the Winter Garden. At the end of the pier, there are two statues designed by Charles Van der Stappen, called Dawn and Evening. Tropical plants from the Philippines called medinillas, are laid out in Chinese vases which were brought back by King Leopold II from a trip to the Far East, while he was still a Duke of Brabant.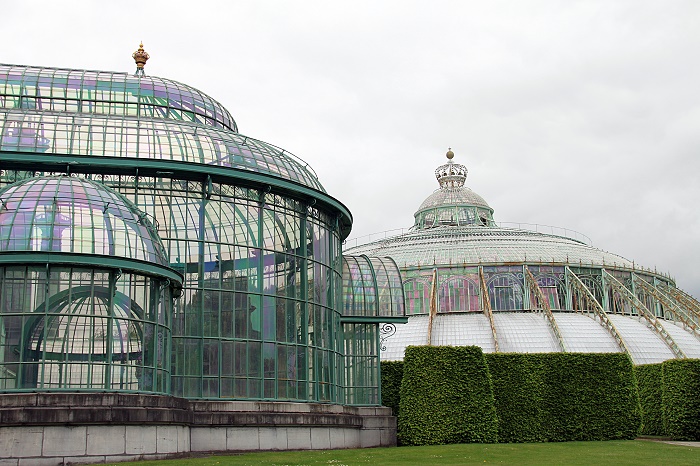 The opening of the garden is always around April-May, and lasts almost three weeks, which in fact is a tradition that has been carried on for a century already. Ah, you gotta love those royals, who really enjoy building alluring things all over their properties!