Sheikh Zayed Mosque is a prominent religious structure which is the biggest one that can be found in the capital city of the United Arab Emirates, Abu Dhabi. Following the Sunni Islam, this mosque is an important place every Friday as it is used by large number of people during the Friday gathering, as well as Eid prayers. Built between 1996 and 2007, the Sheikh Zayed Mosque was designed by the Syrian architect Yousef Abdelky.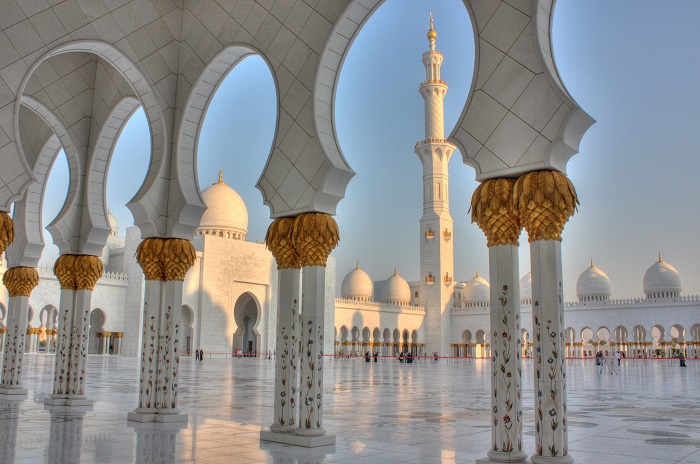 Large enough to accommodate up to 40,000 people, there is the main prayer hall which can hold up to 7,000 people, making it among the top 5 largest mosques around the world. The impressive white marble was brought into the country from the Republic of Macedonia, Italy, India and China in order to make it look more alluring, nonetheless, the interior is filled with verses from the Quran which are written in three types of Arabic calligraphy.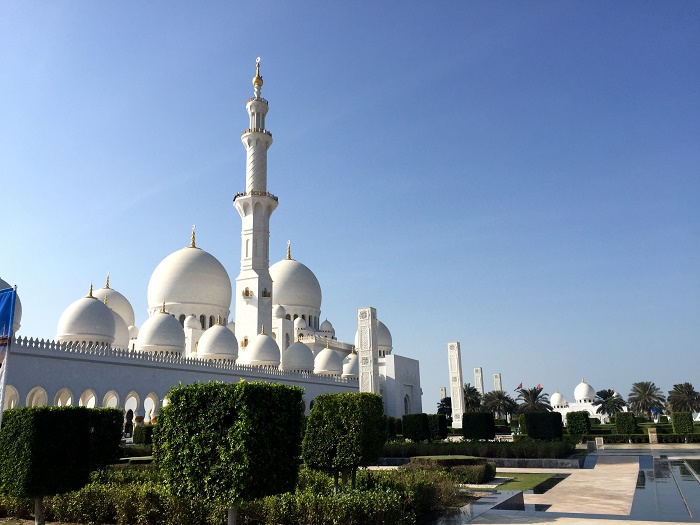 There are also spectacularly decorated walls with unique plants, but more interesting feature might be the mosaic that covers the entire courtyard which covers an area of some 17,000 sq m (180,000 sq ft). Four minarets can be found on each corner of the structure, each one rising up to 107 meters (351 feet) making the mosque visible from long distances in the city.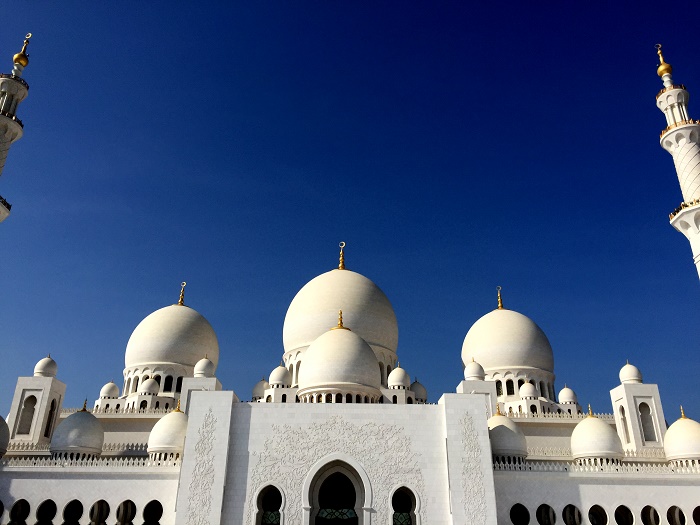 Definitely the highlight of the interior is the 35 tonnes carpet from the main hall which is considered to be among the largest ones in the world, which together with the 96 columns spread around the hall are making an unique place of worship that can not be seen everywhere.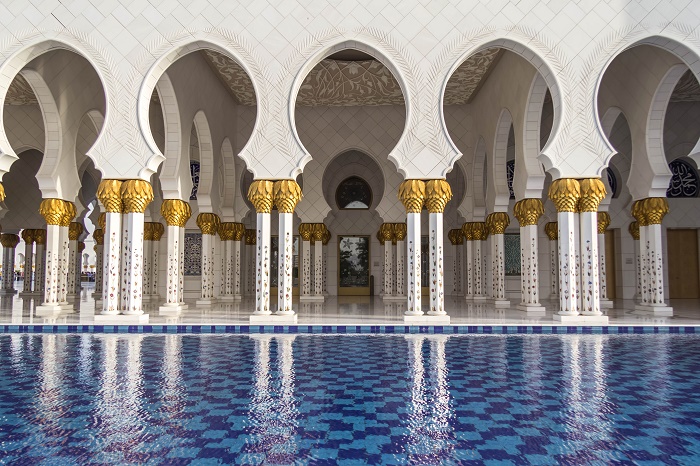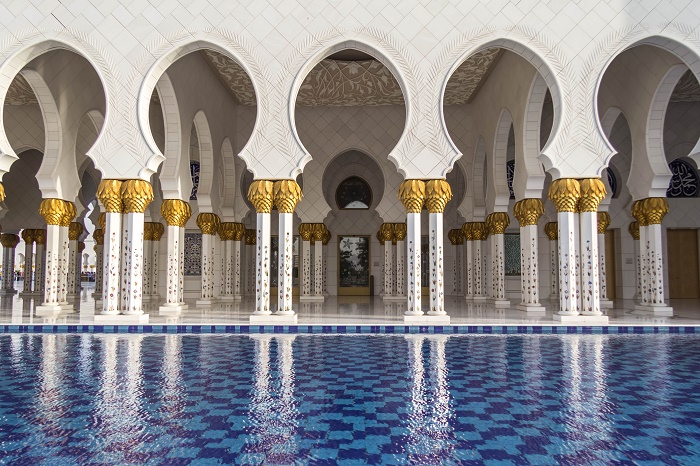 All in all, this marvelous piece of traditional Islamic architecture which blends some modern features that can be expected from a present day building, is an incredible place for the locals to say their prayers, but also for the tourists who visit the nation and to be able to admire something different.