The Salt Cathedral, sometimes referred to as the Salt Cathedral of Zipaquirá, is a unique Roman Catholic church that was built underground in the vicinity of the city of Zipaquirá, in the Department of Cundinamarca, within the Republic of Colombia.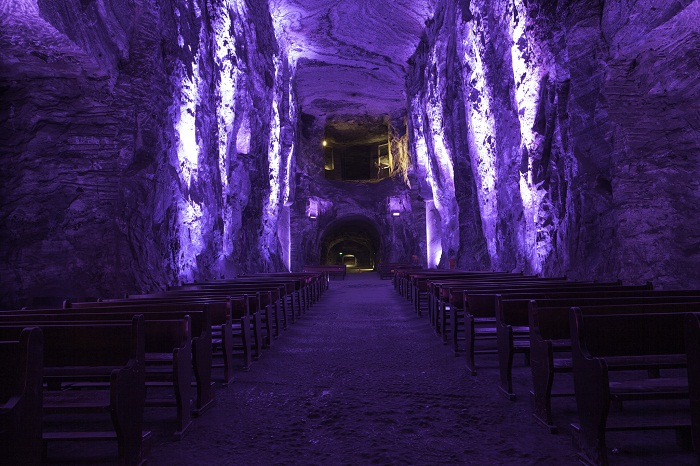 As the cathedral is built in the tunnels of a salt mine that run some 200 meters (656 feet) underground, it is divided into three sections which represent the birth, life and death of Jesus Christ. Considered to be among the most precious tourist sites and place of pilgrimage for the Colombians, this stunning architectural masterpiece is a definite highlight of the Colombian architecture.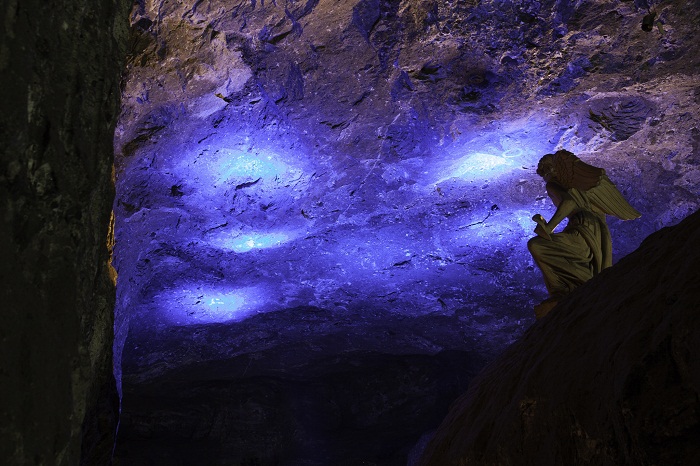 The beginning of the "construction" began some time in 1815 with the excavation of the salt, creating the mine, where by 1876 the workers created four different tunnels with the removal of rock salt from the walls. Throughout the years, entire generations of miners put their footprint on the tunnels, where a small altar and sanctuary was carved out in by 1932 in order for the miners to pray for safety as they were headed deeper into the mine.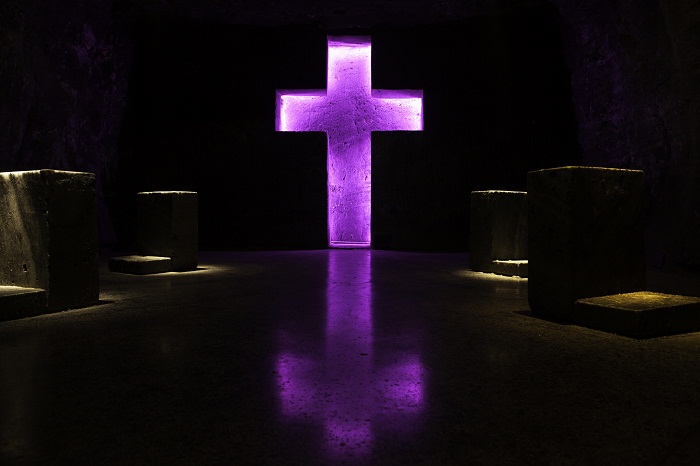 By 1950, that altar was enlarged into a massive cathedral which officially opened and inaugurated on 15 August 1954, and it was dedicated to the patron saint of mines, Our Lady of Rosary. The structure is 120 meters (394 feet) long and 22 meters (72 feet) high, and it is comprised of three naves and a large cross that is carved into the back wall.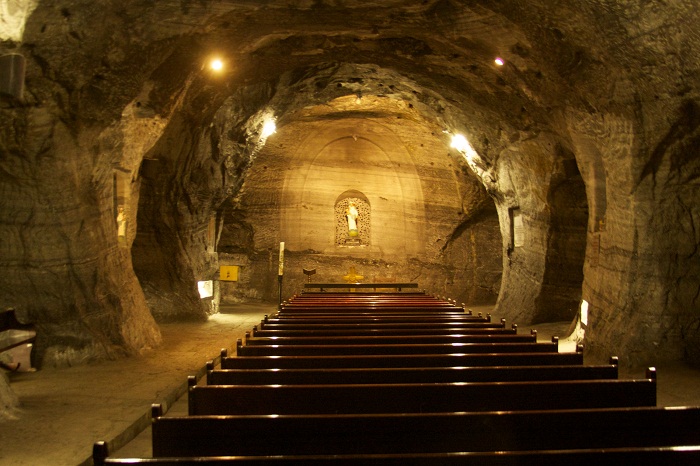 Still, structural problems and safety concerns led the authorities to close the mine in September 1992, but previously in 1991, construction of a new cathedral had began in order to replace the one that was too old.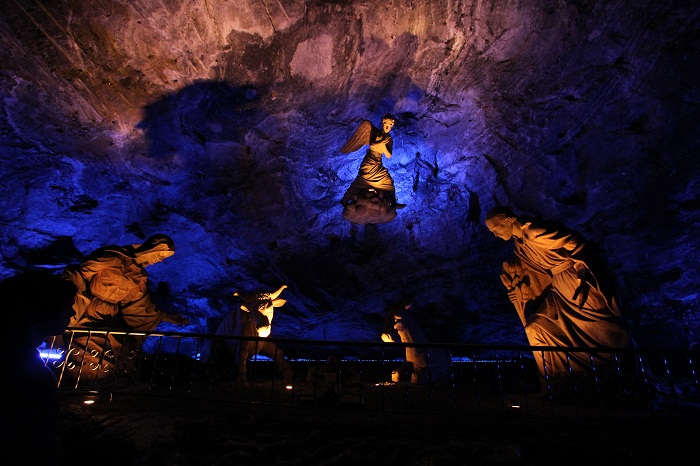 The new cathedral is 61 meters (200 feet) under the old one, and with its various corridors and sanctuaries, it is very similar to the old one. Being roughly 75 meters (246 feet) long and 25 meters (82 feet) high, the Salt Cathedral of Zipaquirá can accommodate technically up to 10,000 worshipers.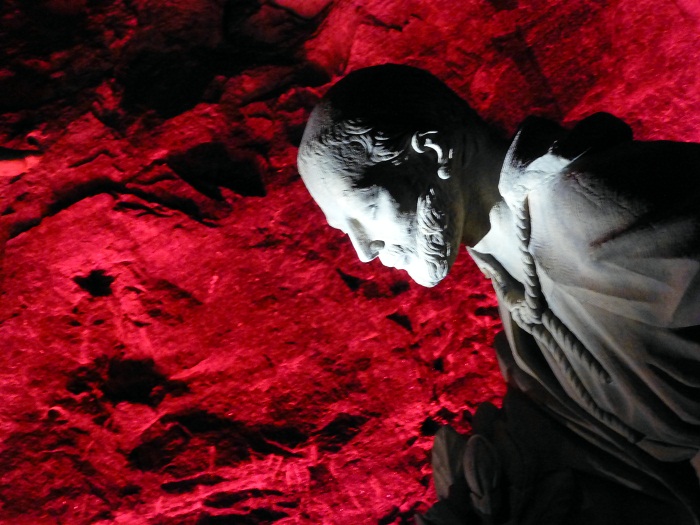 Even though it has not been recognized by the Catholic church, every Sunday there are some 3,000 visitors who are coming here in order to praise the glory of God and the great mine workers who created this architectural masterpiece.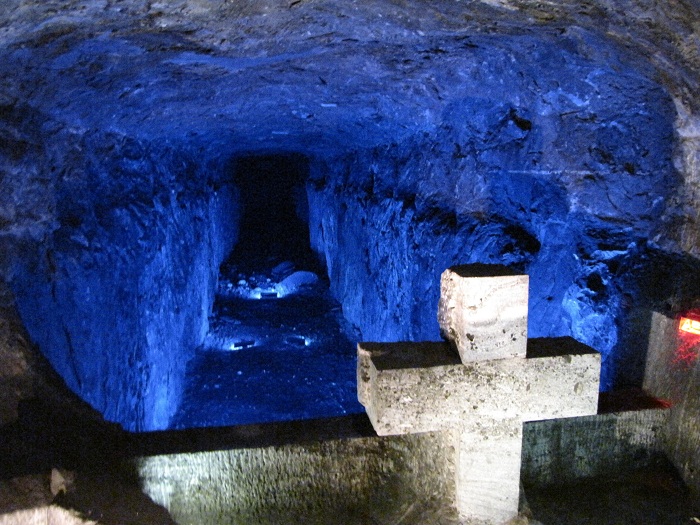 All in all, being one of the greatest symbols from Colombia that is not well known around the world, the Salt Cathedral shall continue to attract believers and all those who are enthralled by the magnificent architecture hidden underground created by the brave salt miners who were going there every single day.